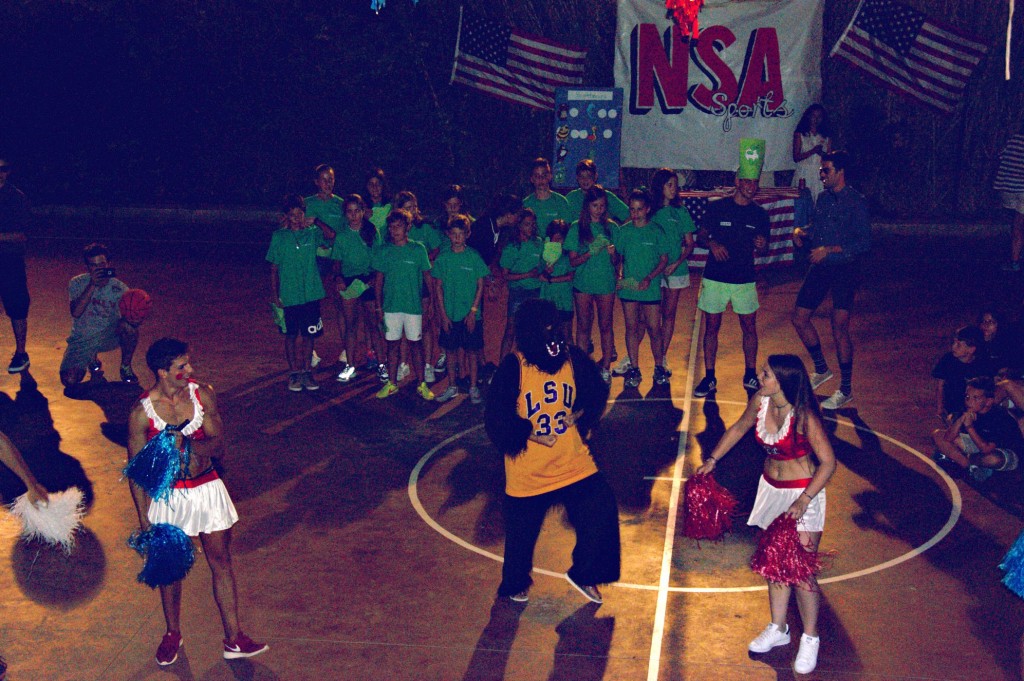 Good morning Dear Families and Friends!
Lots of laughs and smiles on the camp since yesterday! Tamarit is alive with so many kids bonding and playing together!
Yesterday the kids went to their first English class after the test. Everybody is happy with their levels and teachers! They are getting to know each other better with each day!
The weather was perfect so the kids enjoyed their time on the beach. They built sandcastles and swam in the sea! Sun can be fun!
After that we headed back to enjoy snacks. But more excitement was on it's way! Finally the students got to meet their teammates, chose their team captains and created an anthem! It was a great team effort, kids! With creativity and great vibes flowing around all over the camp, we all soon headed back inside to have dinner.
And then… [drum roll] it was time for the GAMES! We invited all of Tamarit to take part in NSA Championship of 15T40! All students got ready with their captains and entered the basketball court with lots of pride and cheerleading! After President's speech the games begun. What a competition! Lots of cheering, great playing and fun comments! The evening was in the true spirit of America. It was absolutely amazing!
The results were:
Bees vs Geese – 4:0
Snakes vs Foxes – 4:0
Bears vs Dolphins – 4:0
Eagles vs Turtles – 2:2
After the Championship was over kids all went to sleep so they could rise and shine the next day for a surprise! Polynesia and Pirates are arriving to Tamarit tonight so let's find out about it! Don't forget about Flickr
Hugs and Kisses from your children!