Buenas noches papás y mamás,
El día ha ido muy bien, la lluvia nos ha acompañado pero aún así no nos ha parado la diversión!
Las clases han sido tranquilas y las actividades exteriores de la tarde, dirigidas por los teachers, se han hecho en el comedor debido a la lluvia. Ésta ha sido protagonista todo el día pero aún así el ritmo de los campamentos de verano no ha cambiado. No ha habido piscina pero nos lo hemos pasado genial igualmente; todos los chicos y chicas han jugado al juego de la bandera por toda la casa, mayores y pequeños han ido a una para poder coger la bandera de sus oponentes. Los Olympics también se han jugado y los partidos de hoy han sido especialmente emocionantes.
Y la noche ha llegado, la fiesta de graduación ha ido super bien! Los chicos y chicas de los campamentos de inglés se han puesto guapos para la ocasión, vestidos, peinados, camisas… todos arreglados para cenar grandes manjares y después poder ir a la zona de baile, dónde se han dado bandas al Rey y la Reina del baile, entre muchos otros.
Los chicos y chicas ya descansan para un nuevo día mañana! El turno se acaba, el verano se acaba, nos da pena y queremos disfrutar los dos últimos días que nos quedan en el 5T.
Hasta mañana papás y mamás! Mañana nos espera un nuevo día de la mágia del 5T!
---
Good night moms and dads,
The day has been great, the rain has been with us all day, but it hasn't stopped us from having fun!
The lessons have been relaxed and the afternoon outdoor activities organized by the teachers have been done in the dinning hall because of the rain. It has been a main character of the day but the rhythm of the summer camps haven't changed at all. There has been no swimming pool but we've had a really good time also; all boys and girls have played the flag game around the house, the oldest and youngest have worked together in order to get the flag of their opponents. Olympics have been played also, and the matches have been especially intense.
And the night as come, the prom party has been amazing! The boys and girls from the English summer camp have dressed up for the occasion, dresses, blouses… everyone has dressed fancy for eating incredible food and later on go to the dancing area, where bands for the King and Queen of the Prom have been given.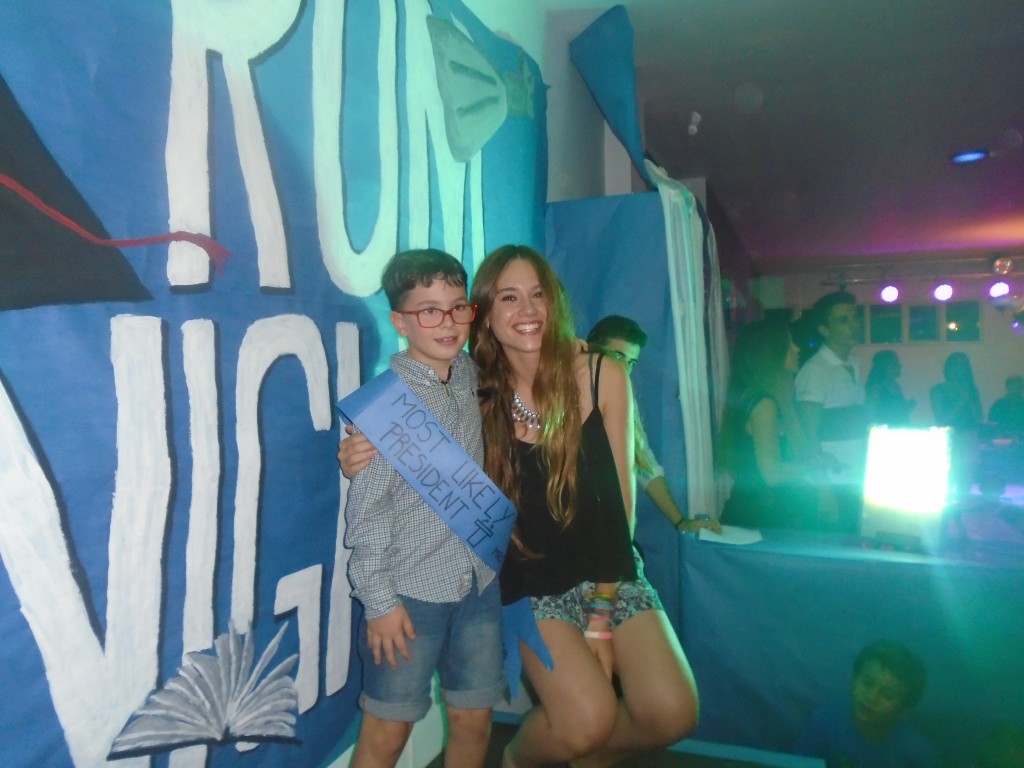 The boys and girls are now sleeping, getting ready for a new day tomorrow! The turn is nearly over, the summer is also nearly over, we are sad about it, but we really want to enjoy our last to days in 5T.
Bye moms and dads! A new magic day is coming tomorrow in 5T!