Buenas noches papás y mamás,
Hoy sí que decimos que el turno se acaba. Un turno lleno de magia, ilusión y alegría. Un turno en que niños y niñas han entrado y salido, un turno intenso pero que se ha convertido en único para el alumnos y staff. Hoy ha sido el último día completo en Tamarit, y solo se puede decir que ha sido un día 10!
Desde primera hora los chicos de los campamentos de verano han estado activos ya que hoy tenían que hacer cartas para todos sus nuevos amigos. A su vez se han jugado las finales del World Championship, que darán puntos a los equipos y que serán decisivas para los resultados de mañana. Y como no, también se han jugado los últimos Olympic games, mucha pasión en el juego y muchas ganas de dar lo mejor de cada uno.
Los chicos y chicas estaban un poco nerviosos antes del examen, pero papás y mamás tranquilos porque les ha ido bien
Y por fin hoy hemos ido a la playa! No nos hemos bañado mucho, pero hemos visto el mar y jugado en la arena, una tarde diferente para todos.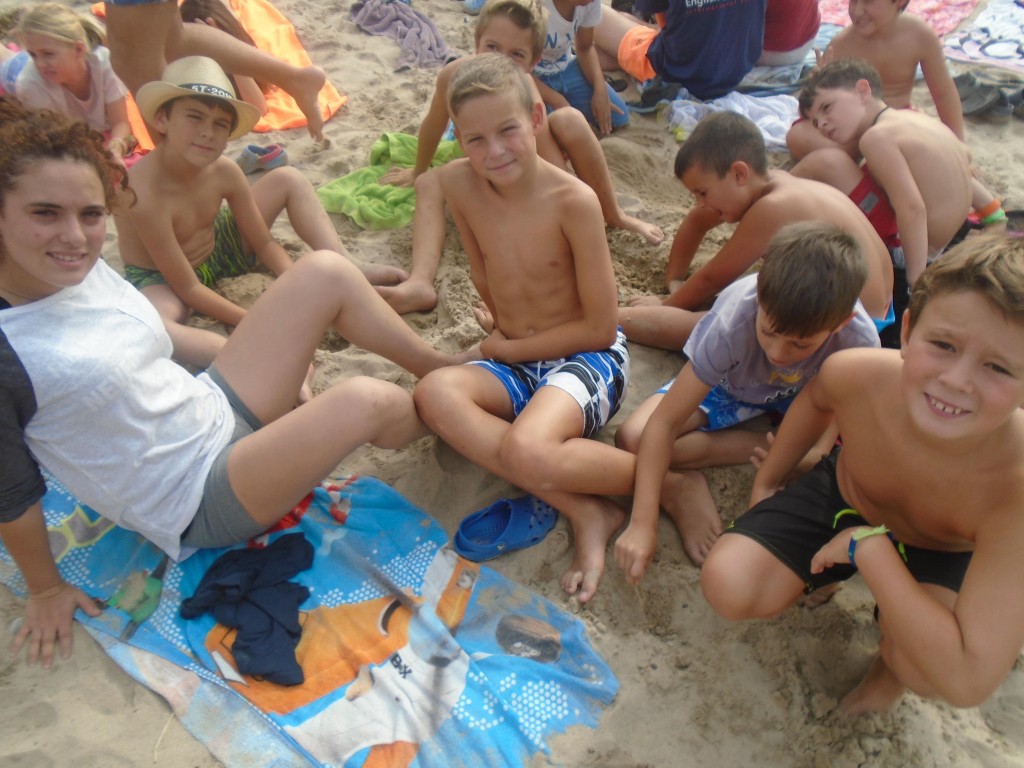 Llegada la noche, monitores, MP's y alumnos nos hemos despedido, pero no con canciones tristes, sino con las canciones más animadas que conocemos, aunque no hemos podido evitar que alguna que otra lagrimilla cayera.
Ahora solo nos queda dar las GRACIAS. Gracias por todo a los chicos y chicas que lo han hecho todo tan fácil. Gracias porque sin ellos no volveríamos año tras año, hemos tenido un turno con alumnos fantásticos que nos han regalado sonrisas, abrazos y grandes momentos. El verano se acaba y echaremos de menos éste mágico 5T, pero esperamos vernos el verano que viene y volver a compartir un turno como el 5T!
Thanks for making 5T so special, we hope to see you again.
"Sun is shining and so are you"
---
Good night moms and dads,
Today we can actually assure that the turn is nearly over. A turn full of magic, illusion and joy. A turn in which the boys and girls have been coming and going, an intense turn that has become a unique one for both students and staff. Today has been the last complete day in Tamarit, and we can only say it has been a 10 day!
Since the beginning of the day the boys and girls of the summer camp have been active as they had to write letters for all their new friends. At the same time the World Championship finals have been played, which will give points for the teams and will be decisive for tomorrow's results. And of course the last Olympic Games have been played, so much passion in the game and they were looking forward for giving out their best.
The boys and girls were a bit nervous before the exam, but moms and dads don't worry because they've done it great! After the exam their worried faces had transformed into nice and relaxed faces. The exam has been according to their level and the boys and girls have proven what they've learnt during this days.
And we've finally visited the beach! We haven't swam much but we've seen the sea and played in the sand, a different afternoon for all of us.
When the night has come, monitors, MP's and students have been saying goodbye, but not with sad songs, but with the most exciting songs we know, but we haven't been able to stop some crying.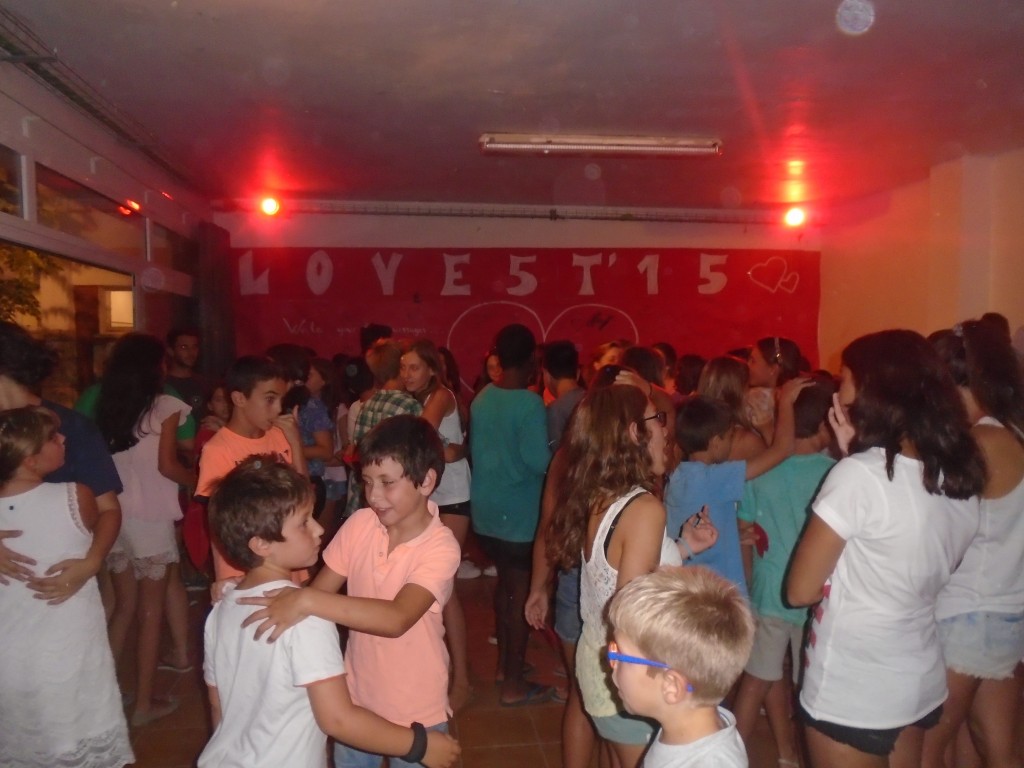 Now we can only say THANK YOU. Thank you for everything to all the boys and girls that have made everything so easy and simple. Thanks to them because without them we would not come back year after year. We've had an amazing turn with fantastic students that have given us smiles, hugs and great moments. Summer is nearly over and we will miss this magic 5T, but we hope to see them again next summer and share once again a turn like 5T.
Thanks for making 5T so special, we hope to see you again.
"Sun is shining and so are you"