Good morning everyone!
¿Cómo estáis? Ya casi estamos en la mitad del turno y lo estamos pasando en grande. Vuestros hijos ya están adaptados al centro y todos somos una gran familia.
Ayer nos levantamos a las 8.30h y por sorpresa de los alumnos, ¡No había Froggygames! Eso quiería decir que podíamos ir a desayunar directamente, sin hacer un par de actividades que hacemos antes de desayunar para acabar de despertarnos. Pero antes de bajar, tuvimos que ponernos la ropa del revés. ¡Era el reverse breakfast! Todo valía: los calcetines del revés, la camisa… y los pantalones también. Fue un desayuno de lo más peculiar que seguro que tardaran en olvidar.
Por la tarde, todos los equipos hicieron las actividades de los clubs que comentamos en el post anterior. Aprendimos a hacer trucos de magia, ¡y ya casi somos magos de verdad! Otros grupo trabajaron la creatividad ideando instrumentos de percusión con material reciclado, y los otros hicieron una excursión.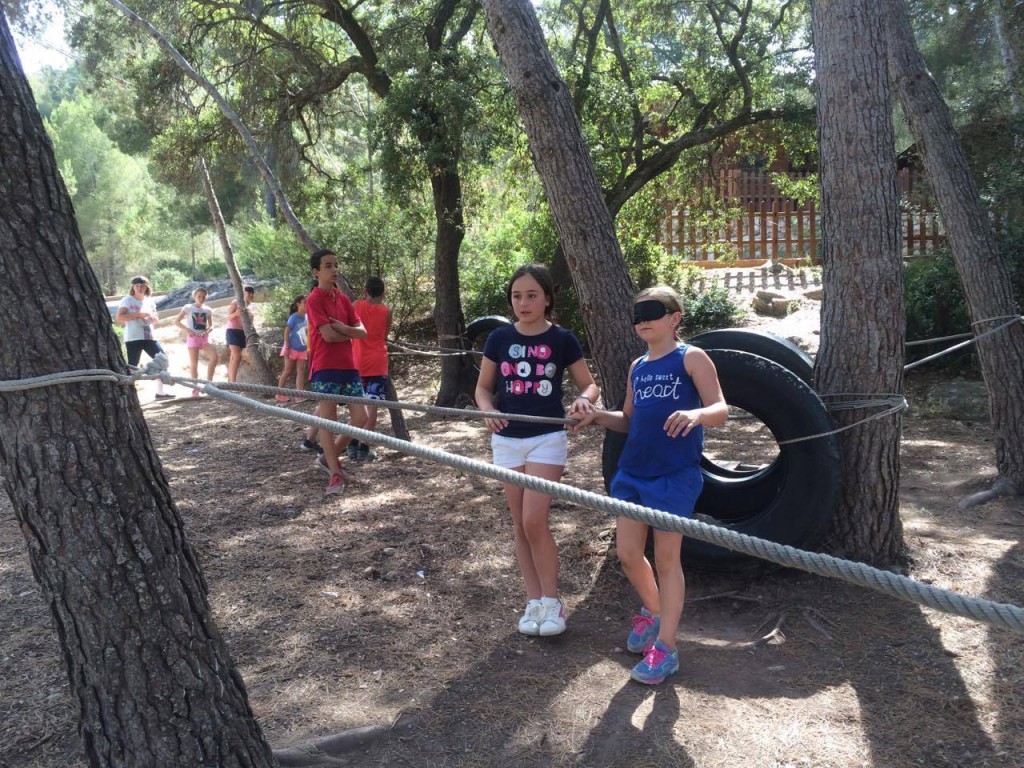 Y después de la merienda…¡Playa! Apretando aquí podréis ver como fue nuestro primer baño. Aunque el agua estaba un poco fría, casi todos nos metimos en el agua y nos lo pasamos muy, muy bien:
Tras una buena ducha para sacarnos toda la arena que traíamos de la playa, cenamos, y los niños fueron sorprendidos por unos pescadores que les pedían ayuda, ya que alguien les había robado todo lo que tenían, y no tenían claro si los ladrones habían sido las sirenas o los piratas. Gracias a su ayuda, descubrieron que habían sido los pirata y, ya para terminar el día, jugamos por equipos de sirenas y piratas a capturar los contrincantes.
Y por último… ¿lo adivináis? Baile! Antes de ir a dormir siempre va bien mover el esqueleto para demostrarnos que, niños y monitores, todos vamos a una y podemos con todo. ¡Nada va a poder con nosotros!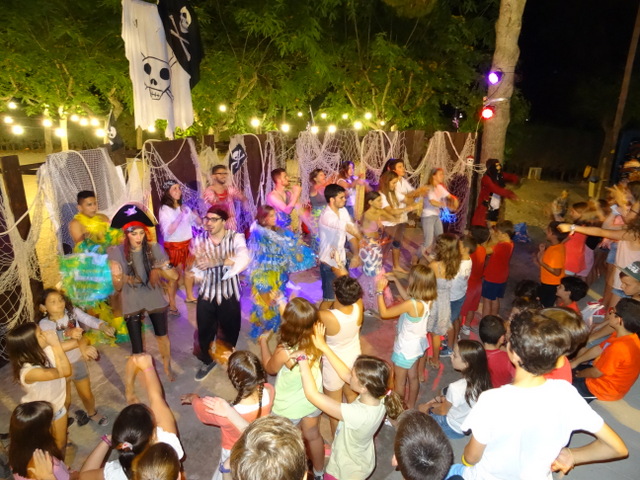 ¿Qué os parecen los decorados? Animaos a comentar la publicación si os ha gustado. No olvidéis que también podéis mandar vuestros mails a esftamarit@englishsummer.com,  ver todas las fotos del turno en el área de clientes y seguirnos en Facebook, Instagram y Twitter.
¡Hasta mañana!
…
Good morning everyone!
How are you? We are almost in the middle of the term and we are having a lot of fun. Your children are already adapted to the center and we are a big family.
Yesterday, we got up at 8.30 am and, by surprise, we didn't have to play Froggygames. That means that we could go to breakfast directly without doing any of the activities that we normally do before breakfast to wake us up. But before breakfast, we had to put our clothes on the other way round: socks, shirt … and trousers too. It was the reverse breakfast! It was a most peculiar breakfast. They won't forget it!
In the afternoon, all the teams did the «clubs» activities that we mentioned in the previous post. We learned to do magic tricks-and we are like real magicians! Another group made percussion instruments with recycled material, and another one went on an excursion.
And after the snack… Beach! Click here if you want to see how our first bath was. Although the water was a bit cold, almost everyone got into the water and we had a lot of fun.
After a shower to get rid of all the sand that we had from the beach, we had dinner, and the children were surprised by fishermen who needed help because someone had stolen all that they had, and they didn't know if the thieves were the mermaids or pirates. Thanks to their help, they discovered they had been robbed by the pirates. Then, we played in teams of pirates, mermaids and fishermen to capture the opponents.
And finally … Can you guess it? Yes! We danced! Before going to sleep it is always good to shake your body to show that children and monitors are a team and we can do everything!
What do you think about the decoration? Comment on the publication if you liked it. Do not forget that you can also send your mails to esftamarit@englishsummer.com, see all the photos of the term in the «area de clientes» and follow us on Facebook, Instagram and Twitter.
See you tomorrow!