Good morning everyone, it's another day of this wonderful third term in English Summer Tamarit!
Yesterday, we woke up to the rhythm of music at a quarter to nine, and the monitors had a big surprise for our students. The breakfast was going to be something different: we would not have breakfast in the dining room… but outdoors! They all really enjoyed the experience, it was definitely a good time all together.
Following the schedule, the students went to class to clarify doubts and concepts before doing the week's test. This test will allow us to know the progress of the children.
——————————————————————————————————————–
¡Buenos días a todos, en otra jornada del segundo turno del campamento de verano en Tamarit!
Ayer nos levantamos a ritmo de la música a las nueve menos cuarto, y los monitores tenían una sorpresa preparada para los alumnos. El desayuno iba a ser algo diferente: hoy no iríamos a desayunar al comedor… Cada monitor se llevó a su grupo de alumnos a un sitio diferente de la casa. A todos les gustó mucho la experiencia, ya que fue un desayuno más relajado, en contacto con la naturaleza y fue, sin duda, un buen momento para disfrutar del grupo.
Siguiendo con los horarios, los alumnos fueron a clase y ultimaron ya dudas y conceptos de cara al examen de nivel que realizarán hoy. Este examen nos permitirá saber la evolución de nuestros chicos y, si hace falta, hacer algún cambio de clase.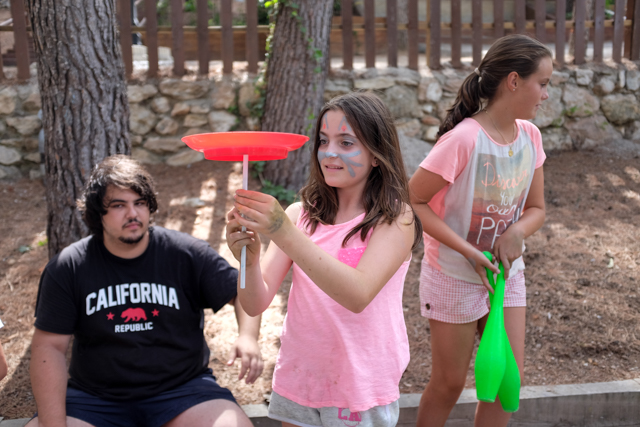 It was a day of intense heat; drinking water was not enough – they wanted to go to the beach! There, they swam, bathed, played, and had a great time. Back to the house, we all had a shower and got prepared for the party: Camden Town.
Camden Town is known for it's multicultural market with Roman, Hippie, Arabian, Chinese, Egypcian Far West and Indian stands. There were seven stands organized by the monitors with different games for the kids. They got one linar for participating and two linars if they won. The olympic team that had more linars and won the game was the dolphins!
————————————————————————————————————————————-
Fue un día de intenso calor, y no solo con hidratarse bastaba: ¡tenían ganas de playa! Allí se bañaron, jugaron, tomaron el sol y se lo pasaron en grande. Al volver a la casa, nos duchamos todos y nos preparamos para la fiesta de esta noche: Candem Town.
Camden Town es conocido por su mercado muticultural con puestos Romano, Hippie, Árabe, Chino, Egipcios, del Far West e Indio. Había siete paradas organizadas por los monitores con diferentes pruebas para que la realizaran los alumnos. Recibían un linar por participar y dos linares en caso de resultar ganadores. Estos linares los debían depositar en el recipiente de su equipo y aquel que sumara más linares se declaraba vencedor. ¡Los ganadores resultaron ser los dolphins obteniendo 3 puntos!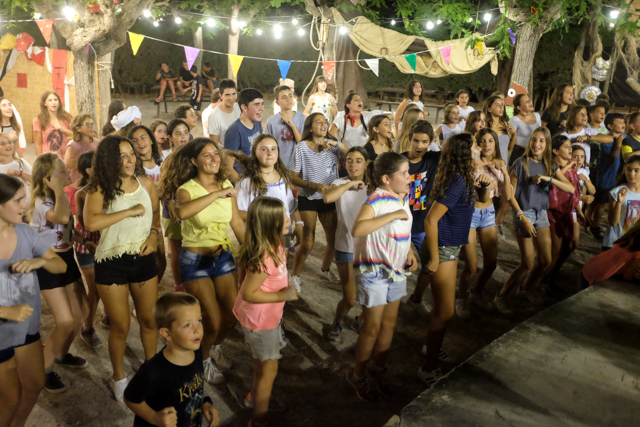 That is all, for today! Have a nice day and we invite you to follow our daily life in the area de clientes and to follow us on Facebook, Instagram and Twitter. Remember also that you can send mails to your children to esftamarit@englishsummer.com
Mañana mucho más. Un fuerte abrazo de parte de vuestros hijos y el equipo, y os invitamos a seguir nuestro día a día en el área de clientes y seguirnos en Facebook, Instagram y Twitter. Recordad también que podéis mandar mails a vuestros hijos a esftamarit@englishsummer.com