Hey hey everybody!
We begin a new day with charged batteries in this summer camps. Yesterday was a special day for one of our students: Happy birthday Inés!
We hope you enjoyed the day!
————————————————————————————————————————-
¡Buenas a todos!
Empezamos un nuevo día con las pilas cargadas en estos campamentos de verano. Ayer fue un día especial para una de nuestras alumnas: ¡¡¡Feliz cumpleaños,  Inés Berruezo
!!!
The kids were a little bit nervous about the English test that they had to do in their 3 to 4 class. This exam would guide their teacher to evaluate their level and progress during the week. Anyway, they have successfully passed and most of the children remain at the same level.
Afterwards, they have been divided into groups by their age and team: to either go to the swimmig pool or do the clubs In addition, some children had watersports (surfing and sailing) or padel.
———————————————————————————————————————————
Los niños estaban un poco alterados y nerviosos por el examen de inglés que tenían en la clase de 3 a 4 que orientaría de su nivel y progreso durante la semana. De todas formas, han superado el trago con éxito y la mayoría siguen en el mismo nivel.
Justo al acabar se han dividido por equipos y edades y han ido a clubs en caso de ser senior y a la piscina siendo junior. Después del tiempo de descanso con snack y móviles los seniors se han ido a la piscina y los juniors han hecho alguno de los diversos clubs organizados. Además, algunos niños han hecho watersports (surf y vela) o padel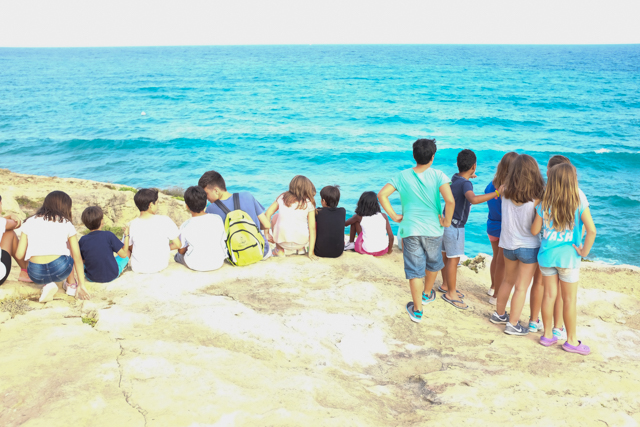 Before the shower and the dinner, there was a rotation of  olympics with  football, basketball, volleyball, etc. The winner keeps winning points in this English camp.
At night they should have played Game of thrones party which consists on playing the flag but due to rain it have been replaced for an indoor disco.
Have a nice day and we invite you to follow our daily life in the area de clientes and to follow us on Facebook, Instagram and Twitter. Remember also that you can send mails to your children to esftamarit@englishsummer.com
————————————————————————————————————————-
Antes de la ducha y cenar tocaba rotación de olympics y han jugado partidos de fútbol, basket, volleyball, etc. El ganador sigue ganando puntos en este campamento de inglés.
Por la noche tocaba fiesta de juego de tronos que consistía en jugar a la bandera pero debido a la lluvia hemos reemplazado la fiesta exterior por una disco interior.
¡Hasta luego! Un abrazo a todos y os invitamos a seguir nuestro día a día en el área de clientes y seguirnos en Facebook, Instagram y Twitter. Recordad también que podéis mandar mails a vuestros hijos a esftamarit@englishsummer.com