Welcome to week 2 familes!!
As you know, yesterday we spent the day at Port Aventura. The kids woke up very early and had an energetic breakfast to charge their batteries for a long day. We got into the parks, both Costa Caribe and Port Aventura, by 10 am and surprisingly there were no big crowds or long cues. The kids were divided into differrent groups taking into account the room numbers, accompanied by their respective monitors. The older ones enjoyed the most impresive rides such as Dragon Khan, Shambala, Hurakan Condor, Furius Baco and others, while the little ones spent most of the time at Sesamo Aventura. Of course, the kids enjoyed other rides and activities; After having lunch at 'La Cantina(In Mexico)' where some folk dances were performed, most of the students went to an amazing show!
————————————————————————————————————————————————–
Bienvenidos a la segunda semana del 3T!!
Como bien sabéis ayer fuimos a pasar el día a Port Aventura. ¡Qué emoción! Los niños y niñas se levantaron muy temprano y desayunaron fuerte cargando pilas para un largo y divertido día. Entramos a los parques (Port Aventura y Costa Caribe) a las 10 am, y sorprendentemente… no había demasiada gente, por lo que las colas de las atracciones eran cortas y rápidas. ¡Qué suerte! Los niños subieron a muchas atracciones; Los más mayores se atrevieron con las más fuertes como el Dragon Khan, Shambala, Furious Baco, Huracan Condor… mientras los más pequeños se divertían en Sésamo Aventura. Por descontado, también los niños de Tamarit también disfrutaron de otras actividades; Después de una comida mejicana en 'La Cantina' (en Méjico) acompañada de bailarines folclóricos, la mayoría fueron a un increíble espectáculo de burbujas en la China.
The kids who went to Costa Caribe, as well had a great time. Nothing better than refresh yourself from the heat with water slides and amazing swimming pools. They put lots of sun-cream…what a sunny day it was!
————————————————————————————————————————————————
Los alumnos que fueron a Costa Caribe, también pasaron un día fantástico. ¡Nada mejor que un chapuzón un caluroso día de verano como el de ayer!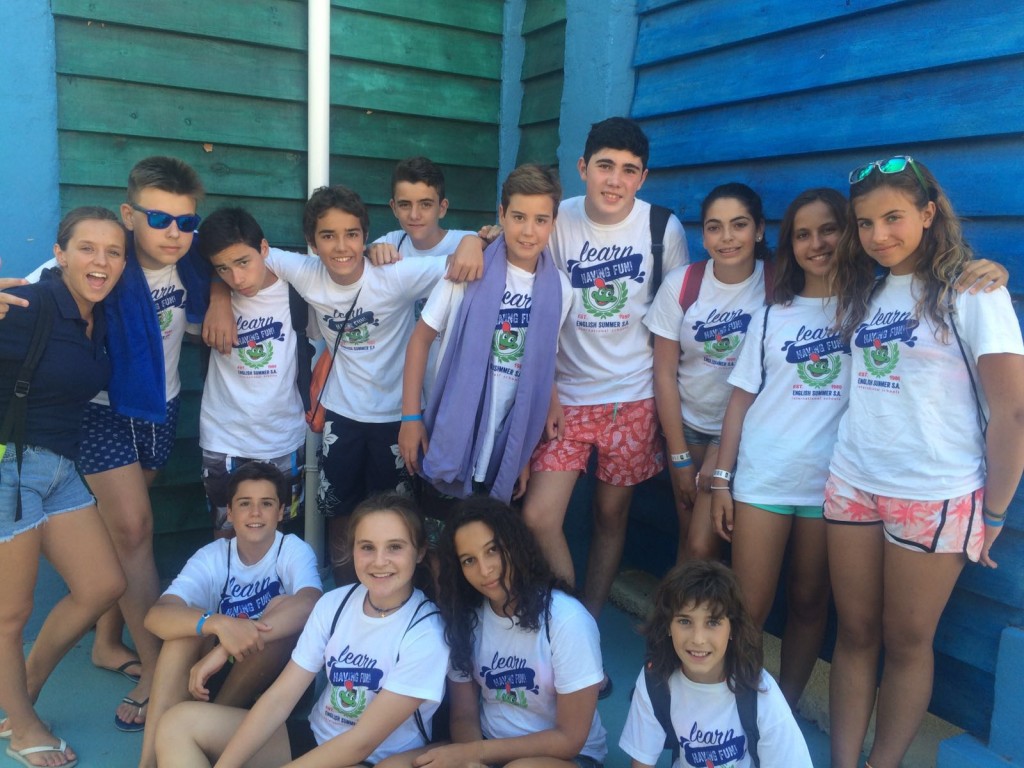 In the afternoon,the children walked around the park repeting their favourite rides. Some of them, bought some souvenirs or snacks. At 7 pm all the groups met together at the park's exit and had a snack.. mm ensaimada! Finally the students went back home, had dinner outdoors, and enjoyed fun dances with the monitors.
Monitors prepared some fun activities for the students who stayed home: Painting fights, relax at the pool and making a huge bannner to welcome the ones who went to the parks. They had such geat time!!
————————————————————————————————————————————————–
Por la tarde algunos de ellos compraron recuerdos o golosinas. A las 7 pm todos los grupos nos reunimos en la salida del parque, donde merendamos tranquilamente a la espera de los autocares. Mmm… Ensaimada!
Para los niños que se quedaron en la casa, los monitores prepararon divertidas actividades como guerra de pintura. También disfrutaron de la piscina, pintaron un cartel de bienvenida a los chicos de Port Aventura y jugaron al Twister.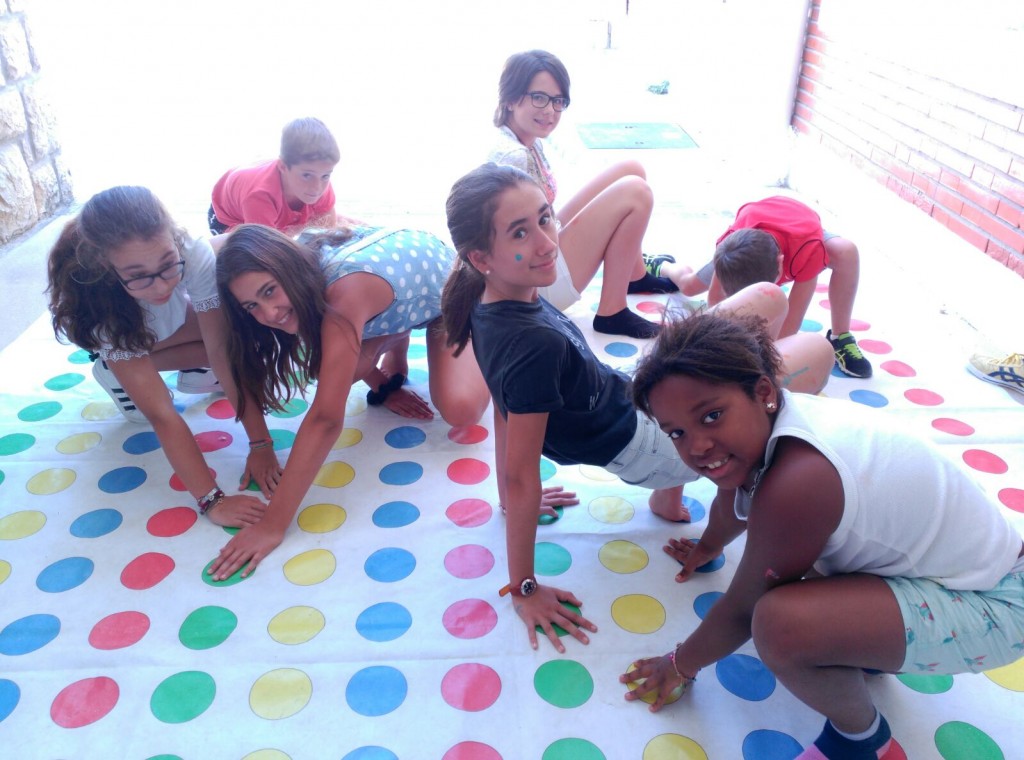 Esto es todo por hoy familias, mañana volvemos con más noticias. Stick around!
PD: Recordad que podéis ver fotos de vuestros hijos e hijas en el área de cliente y seguirnos en Twitter, Instagram y Facebook.