Good morning everybody!
Here we are again! Yesterday, we began to face the term's final stretch. Kids are getting ready for the final exam, which is on Friday! Congratulations to Gonzalo Nieto, because he turned 15 years old!
The day went according to schedule: classes, snack time and break, classes, lunch and the last class of the day. To begin with the new week, we also prepared new clubs; those activities done in English by teams that help us to connect with the environment, with our colleagues and to improve our personal skills. This week's clubs are: Night line, Orientating, Tech, and Big Games. They all had a great time in the clubs and, most importantly, they learned a lot.
It was very hot and therefore, it was time to go to the swimming pool. They had a lot of fun swimming and, later, Olympics took place by teams to score points for the classification (the overall competition in which all teams participate). Super vibrant and exciting matches!
——————————————————————————————–
Buenos días a todos! Ayer empezábamos a encarar la recta final del turno. Los niños ya han empezado a prepararse en las clases para el examen de final de turno que tendrá lugar el viernes.  Ayer celebramos el último cumpleaños del turno: Nuestras más cariñosas felicidades a Gonzalo Nieto, por sus 15 años.
El día transcurrió según el horario: clase, descanso, más clase, comida y la última clase del día. Al estrenar una nueva semana, estrenamos también nuevos clubs; esas actividades realizadas en inglés por equipos que nos ayudan a relacionarnos con el medio ambiente, con nuestros compañeros y a mejorar aptitudes personales. Los clubs de esta semana son: Night Line (para fomentar la confianza y el trabajo en equipo), The Big Games, Orientating and Tech.
El calor apretaba y era hora de swimming pool. Los chicos se dieron un refrescante baño y a continuación participaron en la competición de Olympics compitiendo para sumar puntos. Fueron partidos vibrantes y emocionantes en los que se vieron reflejadas las ganas de esforzarse y darlo todo por su equipo.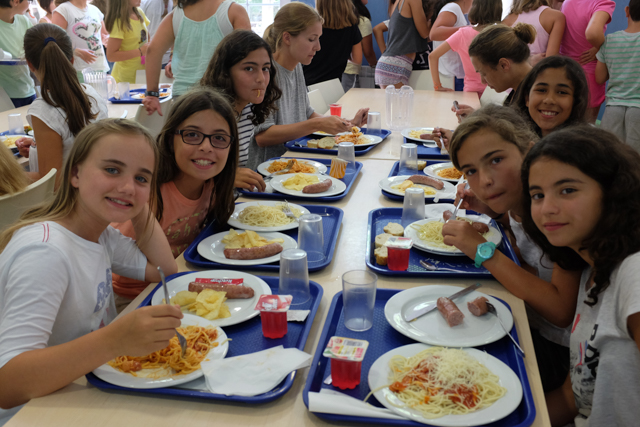 After having dinner… It was the Polynesian Party! Another of the best parties and most eagerly anticipated by the children. The party fulfilled their expectations. It was a spectacular show never seen before in this term, complemented with amazing characterizations by the monitors. It was the perfect mix for the students to participate and enjoy the party.
The party started with the pirates and froggy's kidnapping. When suddendly the Big Maori chief, escorted by his savage warriors, who were angry because pirates had come into his territory appeared. To show who was chief, they did the famous and feared haka. But the Maories had a problem: The princess was very ill and therefore they asked the children for help. In order to do that they have to fulfill about 8 challenges to win a piece of map that would show where is the magic healing potion. Good job guys, we saved her! To celebrate it, Polynesian girls delighted us with their dance!
———————————————————————-
¡Ayer era Polynesian Party! Otra de las mejores fiestas y más esperadas por los chicos. La fiesta estuvo a la altura de sus expectativas. Un espectacular montaje, complementado con increíbles caracterizaciones por parte de los monitores.
La fiesta empezó con el secuestro de froggy por parte de los piratas, cuando de repente, apareció el jefe del poblado de los Maoris, escoltado por sus guerreros de la tribu, enfadados por que los piratas habían osado entrar en su territorio. Para intimidar a sus enemigos los guerreros nos mostraron la haka y a continuación los niños superaron 8 pruebas para conseguir las piezas de un mapa que les llevaría a encontrar la poción mágica para salvar a la pricesa, pues está enferma. ¡Buen trabajo chicos y chicas, salvamos a la princesa!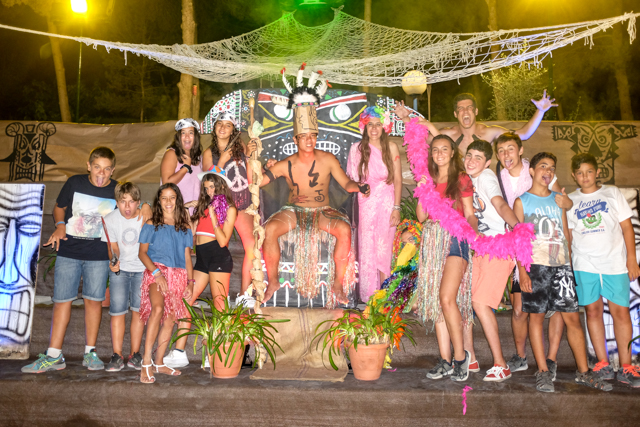 That is all, for today! Have a nice day and we invite you to follow our daily life in the área de clientes and to follow us on Facebook, Instagram and Twitter. Remember also that you can send mails to your children to esftamarit@englishsummer.com
——————————————————————–
Mañana os contaremos sobre el día de hoy. Un abrazo a todos y os invitamos a seguir nuestro día a día en el área de clientes y seguirnos en Facebook, Instagram y Twitter. Recordad también que podéis mandar mails a vuestros hijos a esftamarit@englishsummer.com