Good morning families! Yesterday was THE DAY that all students have been waiting for! The Froggy Awards!
In the morning all the kids woke up with a huge smile and very excited. The day went as usual in this English Camp: class, lunch, and then some different activities: Swimming competition and matches against the monitors.
———————————————————————————————————-
Buenos días familias! Ayer fue EL DÍA que todos los alumnos habían estado esperando durante estas dos semanas, ¡The Froggy Awards!
Por la mañana los niños se despertaron con una sonrisa de oreja a oreja y muy emocionados por la velada que iban a vivir esa misma noche. El día transcurrió como de costumbre en este campamento de inglés: clase, comida, más clase, algunas actividades distintas: competición de swimming y partidos alumnos vs. monitores.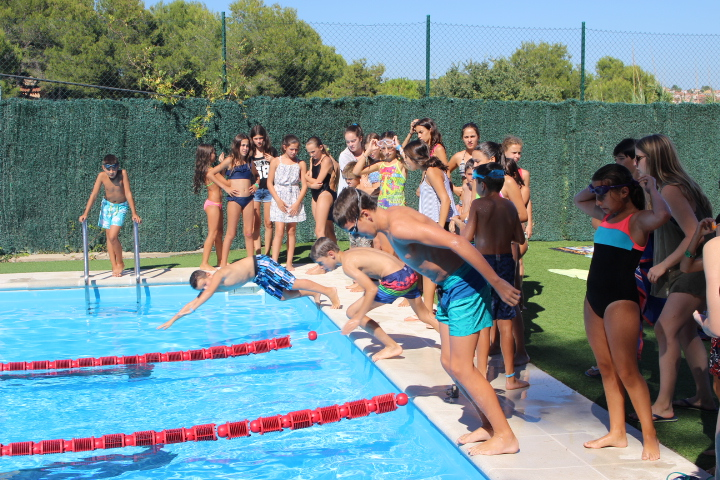 In the afternoon the kids put on their best clothes; They were stunning! They were called by pairs and accompaigned by the monitors to the elegant table, after posing for the professional picture! The monitors were the waiters and served the dishes. What an amazing menú! Happy face chips, mini pizzas, chicken wings, delicious pasties, and for dessert… vanilla and chocolate ice-cream!
———————————————————————————————————-
Por la tarde, la hora de ir a la ducha se avanzó media hora para que todos tuvieran suficiente tiempo para arreglarse y vestirse con sus mejores galas. Estaban deslumbrantes…¡Qué glamour! Fueron llamados por parejas y acompañados por los organizadores de las mesas, después de pasar por el photocall y posar para una foto de estrellas de cine. Los monitores sirvieron la mesa: Bebida, aperitivo, y más tarde, patatas smily, mini pizzas, empanadillas, alitas de pollo y de postre…¡Helado de vainilla y chocolate!
When the dinner was over, the kids got ready for the Froggy Awards ceremony. For the ones who don't know, froggy awards are dimplomas that are given after nomenees to the boys and girls for outstanding qualities: the happiest, the nicest, the kindest, the nicest eyes, the politest, the tidiest room, the most responsible… Exciting! There were many nomenees in each cathegory, but just one could win the award!
—————————————————————————————————————-
Tras el postre, dimos paso al momento más importante de la noche: la ceremonia de entrega de los Froggy Awards; unos diplomas que se entregan a algunos alumnos según su comportamiento o cualidades que más han destacado en el campamento: the happiest, the nicest, the kindest, the nicest eyes, the politest, the tidiest room, the most responsible. ¡Qué nervios! Había muchos nominados en cada categoría, pero solo uno podía ganar el award.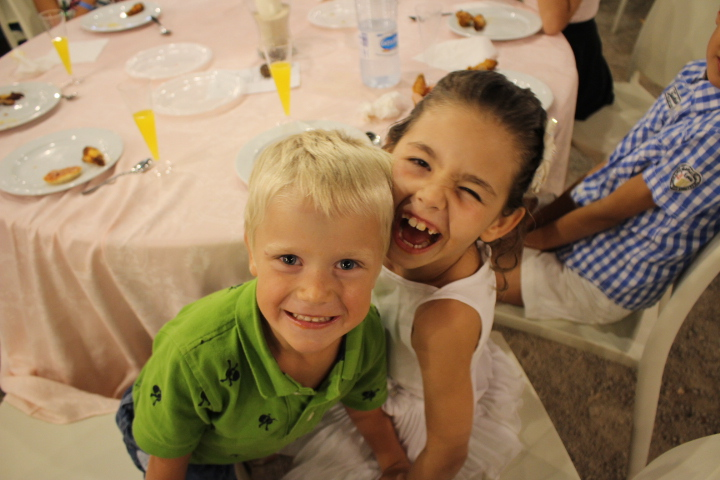 Today, 106 students are leaving and we are all very sad because the term is almost over… Nevertheless, we are having a great time and enjoying this last day together.
Parents: thank you very much again for your trust; We are aware that we have been with the people who you love the most in the world. Believe us when we say that the coordinating team, monitors, teachers, kitchen staff, cleaning team and maintenance have done everything possible to make these days the best days of your children's lives.
Bear in mind that you can see all the term pictures in área de clientes and follow us in Facebook, Instagram and Twitter. See you next year!
———————————————————————————————-
Hoy 106 alumnos se van a sus casa… El turno de dos semanas ya se acaba, pero aun así vamos a seguir disfrutando de este último día :).
Padres: muchas gracias por vuestra confianza; somos conscientes que hemos estado con aquellas personas que más queréis en el mundo. Creernos cuando decimos que el equipo directivo, los monitores, los teachers, las cocineras, el equipo de limpieza y de mantenimiento lo hemos dado todo para hacer que estos días hayan sido los mejores días de la vida de vuestros hijos.
Recordad que podéis venir a partir de las 17-17.30h y ver fotos del turno en el área de clientes y seguirnos en Facebook, Instagram y Twitter. Un fuerte abrazo a todo los que se van, ¡nos vemos el año que viene! See you next year!