Good morning parents!
What a crazy weekend! Actually, yesterday, Tamarit welcomed 85 students. All the campers were very excited about the idea of meeting new friends.
We woke up at 9am and enjoyed a very relaxed breakfast before tidying up the bedrooms. Some students left earlier in order to go to mass. The directors of the summer camp did the room inspection and were quite happy of the result. They had to rush because at 11am, the students started the famous TAMARIT ATHLETICS. They had to surpass challenges as the ability circuit, weight throwing, triple jump, etc. At the end of the activity, a crew of teachers made their appearance, dressed up with homemade costumes and directed a very fun gymkhana.
———————————————————————————————-
Buenos días padres,
¡Menudo fin de semana! Ayer, Tamarit dió la bienvenida a 85 alumnos más. Todos los campers estaban muy emocionados de conocerlos y hacer nuevos amigos.
Nos despertamos a las 9h y disfrutamos de un desayuno muy relajado antes de subir a recoger las habitaciones. Algunos de los alumnos se fueron antes para ir a misa. Los directores del campamento hicieron la room inspection, de hecho, estuvieron bastante contentos del resultado. Los alumnos tuvieron que ir bastante rápido porque, a las 11h, empezaron los famosos TAMARIT ATHLETICS. Los competidores tuvieron que sobrepasar pruebas como un circuito de habilidad, lanzamiento de peso o triple salto. Al final de la actividad, una tropa de teachers llegaron disfrazados para dirigir una yincana muy divertida en inglés.
———————————————————————————————-
At 13:45pm, everyone had lunch together in the dining room. Check-in was getting closer and closer, so the student put on their swimming suit on and went to the Multi-activity room in order to do a game before going to the pool.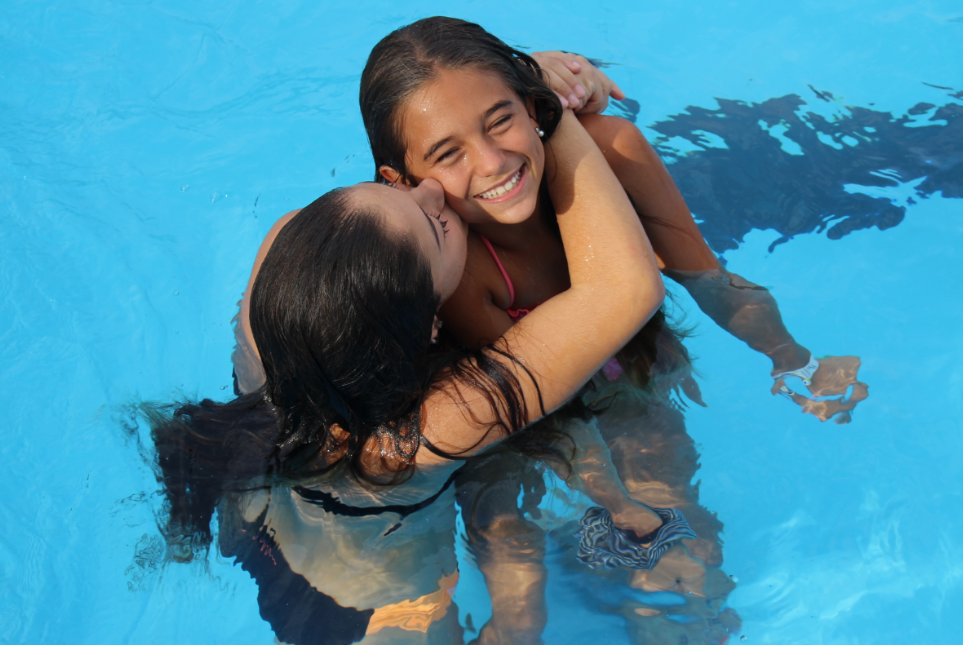 At 19pm, the house was once again full, and the last weekers did the English level test. One hour later, the whole group met at the Grand Stand, the new week was officially starting!
———————————————————————————————-
A la 13h45, todo el mundo se fue a comer juntos en el comedor. El Check-in se estaba acercando cada vez más, los alumnos se cambiaron, se pusieron el bañador y se dirigieron a la sala de Multi-actividad. Allí, realizaron un juego con los monitores antes de ir a pasar el resto de la tarde a la piscina.
A las 19h, la casa ya estuvo a tope otra vez y los alumnos recién llegados se examinaron de la prueba de nivel. Una hora más tarde, el grupo ya estaba al completo, ¡la última semana ya está oficialmente en marcha!
———————————————————————————————-
The monitors had a personal night with their students, had dinner, did lots of integration games and everyone showed the latest choreographies to their new mates. This first night was a total success, we can't wait to live new adventures in Tamarit.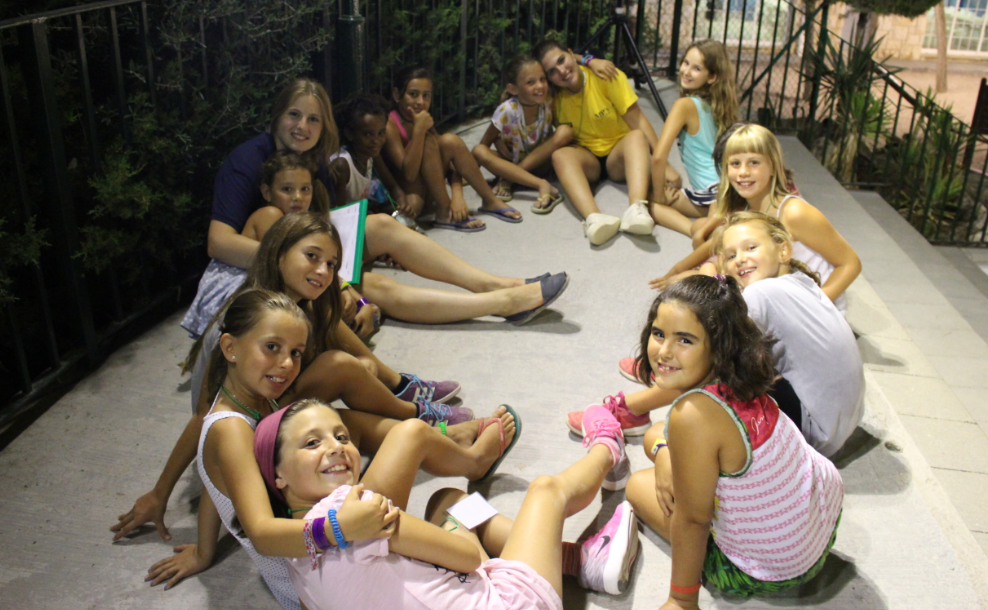 We are done for today but STICK AROUND because we will come back tomorrow with more news
———————————————————————————————-
Los monitores realizaron la noche del personal con sus alumnos, cenaron juntos y organizaron muchos juegos de integración. Todos enseñaron las últimas coreografías a sus compañeros. Podemos afirmar que esta primera noche fue un éxito total, estamos a la espera de vivir nuevas aventuras en Tamarit.
Ya estamos por hoy, pero ¡estad atentos porque volvemos mañana con las últimas noticias!
———————————————————————————————-
PS: Bear in mind that you can see all the term pictures in área de clientes and follow us in Facebook, Instagram and Twitter. See you next year!
PD: Recordad que podéis ver fotos de vuestros hijos e hijas en el área de cliente y seguirnos en Twitter, Instagram y Facebook.