Good morning parents!
Yesterday was an amazing day in Tamarit! Los niños cada vez se encuentran más a gusto en las clases y cada día aprenden cosas nuevas. Los campeonatos del mundo y los Olympic games también van avanzando, puesto que los equipos no sólo consiguen puntos en las competiciones deportivas, sino que también el inglés suma: The English Challenge, una competición de inglés que los equipos tienen que completar cada día.
We went to the beach for the first time! Por fin llegó uno de los momentos más esperados del turno… ¡La playa de Tamarit! A pesar de que alguna nube cubría el cielo, ¡nada pudo parar un buen chapuzón! Disfrutamos como nunca de las olas, los castillos de arena, las palas y el volleyball. Más tarde tocaba empezar con las competiciones: Bears, Bees, Dolphins, Turtles, Foxes, Eagels, Geese, y Snakes se enfrentaron jugando a basketball, football, volley, handball…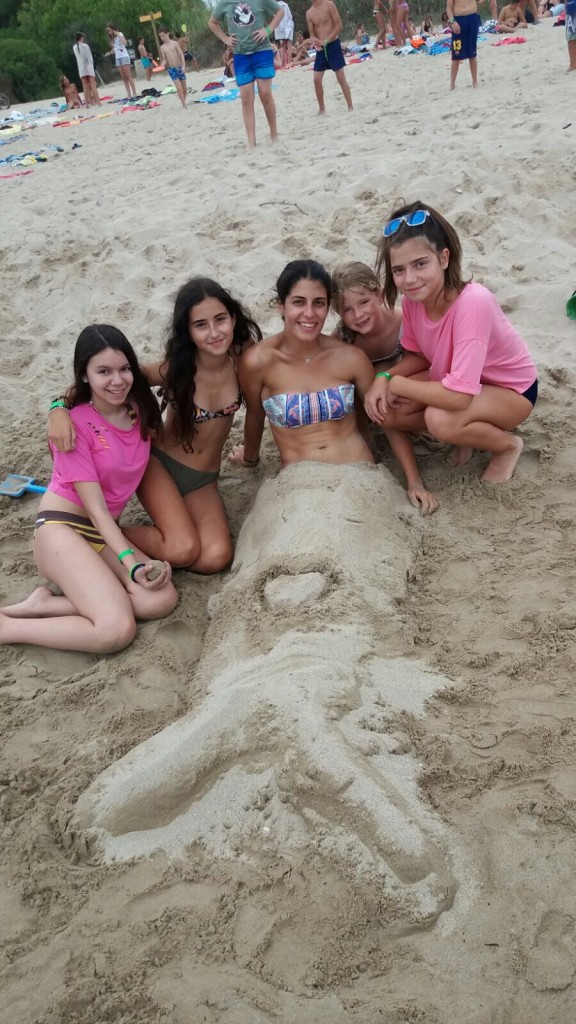 Para acabar con el día, el staff preparó una de las fiestas más esperadas de la semana, The Beauty and the Beast. Después de recrear la historia, los ñiños participaron en la fiesta y ayudaron a la Bella a romper el hechizo del castillo y liberar a su padre. It was so exciting! Recorrimos la casa en busca de la pieza que rompía el conjuro de la mano de personajes como Lumiere, Ding Dong, Mrs Pott… De los cuales nos despedimos con unos bailes para finalizar otro gran día en Tamarit.
We couldn't be better!
Podéis seguir todas las fotos del turno en el área de clientes y seguirnos en Facebook, Twitter y Instagram.