Good morning everyone!
Ayer por la noche nos dividimos por equipos para dar la bienvenida a los Olympics 18T20. Realizamos distintas pruebas donde compitieron los 8 equipos entre ellos. Entre las distintas pruebas bailamos, cantamos, practicamos inglés y nos lo pasamos genial! Cuando los equipos acabaron con todas las pruebas, nos reunimos para bailar la canción de los campamentos de verano antes de ir a dormir.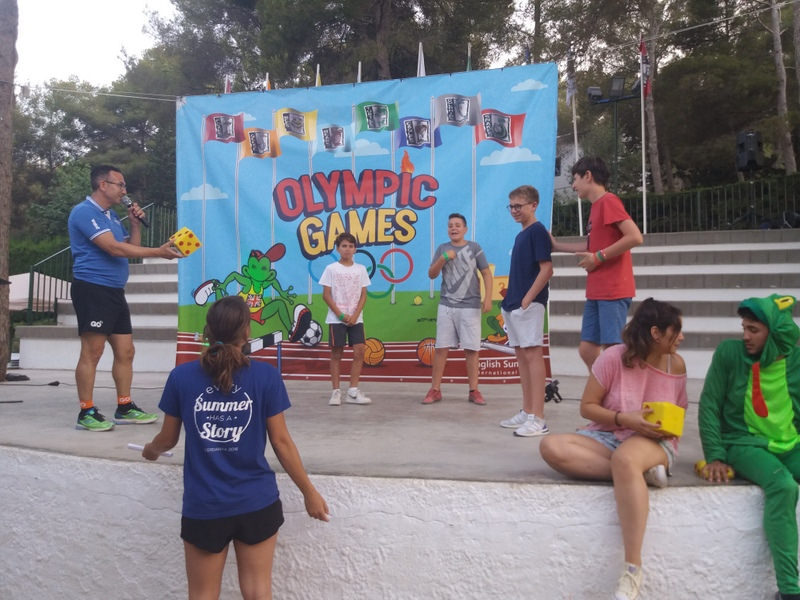 Today, all the students woke up at 8.00h in the morning. All of the students were dressed with the school's t-shirt because today is the photos day. We had breakfast and at 8.30 a.m and we did the school photo that will be given to all the students the last day. After taking the photo all the students went to class, 1h 3o of English lessons! They had a break after the first class, where they  called their moms and dads.
Hoy por la noche toca la Polinesian Party! La fiesta consistirá en juegos de noche donde los equipos van a intentar ganar los máximos puntos posibles para hacer a su equipo el ganador de los Olympics de este turno en Tamarit. Esta noche van a aparecer unos personajes que harán de esta fiesta una noche total de Polinesia. Mañana os contamos el resto!
We keep in touch!
P.S. Recordad que tenéis disponibles las fotos del día en el área de clientes. Animaros a seguirnos en Twitter, Facebook e Instagram!