Hi everyone!!
Seguimos en el campamento de verano con la misma fuerza que el primer día, con muchísimo entusiasmo y ganas de aprender inglés y pasarlo bien. Ayer después de la clase de inglés de las 15.00h los alumnos se dividieron según la actividad en la que estaban apuntados, Watersports o Jungle Trek.
Estos últimos fueron a un campo de tirolinas cerca de la finca de Tamarit y estuvieron toda la tarde, llegaron a la finca después de los Olympic. Ya que después de merendar, los equipos compitieron entre ellos en los distintos deportes de los Olyimpic Games (fútbol, baloncesto, handball y volley), los ganadores de cada partido fueron galardonados con 3 puntos para la clasificación, los que empataron recibieron 2 puntos y los que perdieron 1 punto.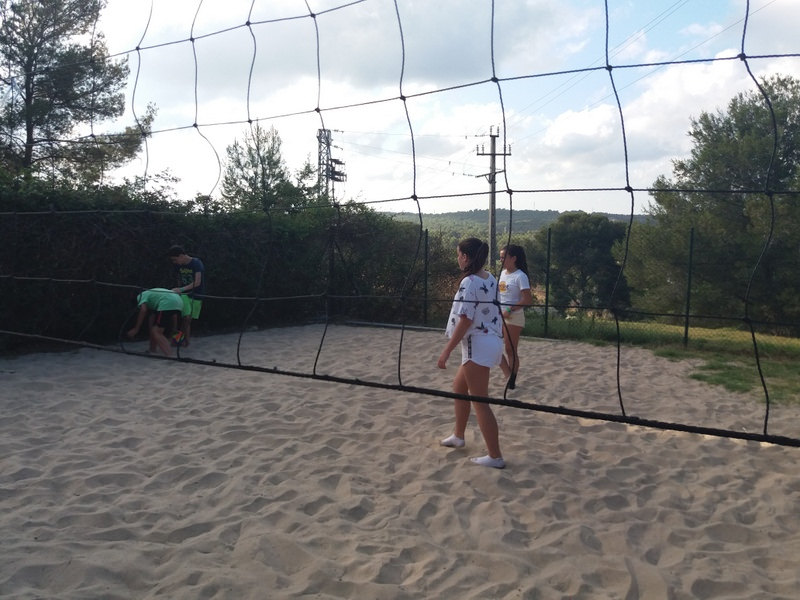 After the Olympics all the students went to take a shower to be prepared for the dinner and the party. Yesterday we had the Big froggy game where all the captains of the teams had to throw a dice to move a cone that symbolized their team for a board. When a team threw the dice they had to play a game as faster as they could. The winners of yesterday's Big Froggy Game were the Eagles!!
¡Esta noche tenemos una fiesta divertidísima: Disco Party! La fiesta consistirá en una discoteca donde los alumnos podrán bailar y cantar las canciones de English Summer, aprenderse el baile del turno para enseñároslo el último día. Para los más pequeños habrán juegos fuera de la discoteca. ¡Aún queda mucho por disfrutar!
Nada más por hoy, ¡un abrazo a todos y mañana más!
Podéis seguir toda la actualidad en el área de clientes y saber más sobre todo lo que pasa en Tamarit en Facebook, Twitter e Instagram.