Good morning mums and dads!
Ayer fue un día para enmarcar en nuestros campamento de verano. It was photo day!
Y por la noche, una vez más se consiguió que todos los alumnos disfrutaran de una fiesta con música y baile ambientado en Flower Power. Los alumnos fueron quienes escogieron el ganador de la competición de baile entre monitoras y monitores, donde salieron ganadores el grupo de monitores!
Today all the students woke up at 8.20 and at 8.45 they had breakfast, after having breakfast they went to class. Today they have the english exam at 12.00. After the exam they will have lunch and another class from 15.00 to 16.00. All your kids will go to the swimming pool afterwards the English class. Once the swimming pool time is finished, all the students will eat a snak before the Olympics.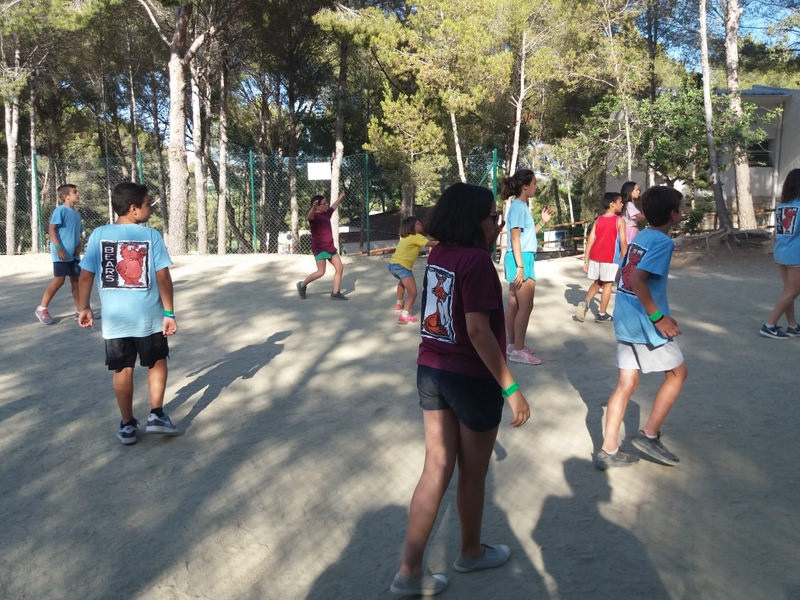 When they finish the olympics they will take a shower and get ready for tonight's party: Outdoor night adventure.
¡¡Mañana es un gran día, nos vamos a PortAventura y Costa Caribe!! Mañana os contamos el resto
We'll keep in touch! ¡Un abrazo!
Podéis seguir toda la actualidad a partir de las fotos que colgamos diariamente en el área de clientes y saber más sobre todo lo que pasa en Tamarit en Facebook, Twitter e Instagram.