Hi moms and dads!
Ayer los alumnos pudieron disfrutar de una noche impresionante ambientada en los años 50 de EEUU donde bailaron en una competición por equipos la canción de Grease «Lightning». El equipo de los Geese fue el ganador y recibieron puntos para los Olympics. Good job!
Además, todos los alumnos bailaron en una competición de baile por parejas donde hubo una pareja ganadora senior y una pareja ganadora junior, las dos parejas fueron galardonadas con puntos para los Olympics. Quienes también recibieron puntos para los Olympics fueron los alumnos mejores vestidos para la fiesta. Congratulations!!!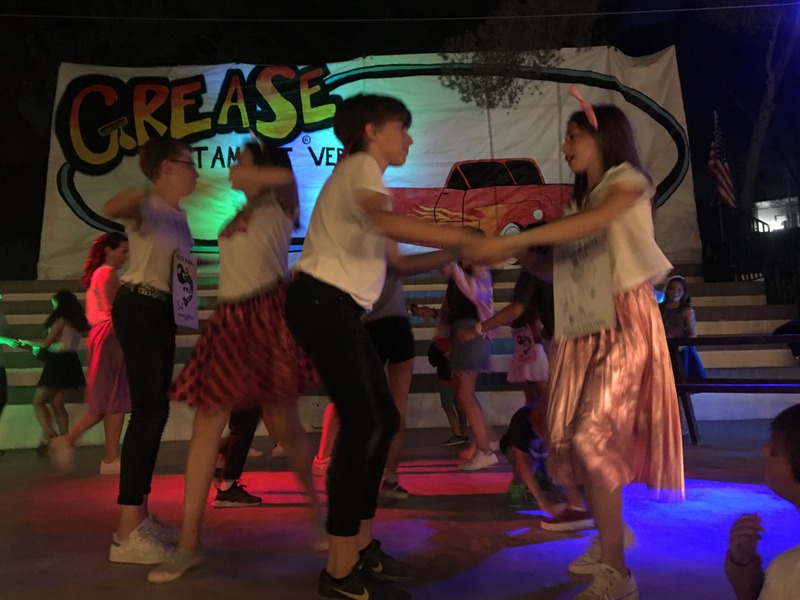 What about today? We are still enjoying day by day this amazing English Camp. Clases de inglés por la mañana, piscina y multitud de actividades por la tarde, ¿qué más se puede pedir? ¡Fiesta temática por la noche! YEEESS
Today we have the enigmatic night where the students will have to guess the mistery of the night based on different enigma. The students will be divided by teams and will compete against each other to win the clues to solve the enigma. And, finally, the winner will recieve extra points for the Olympics!!
We keep in touch.
By the way, you must be very proud, your kids are amazing!
Mirad las fotos del área de clientes para conocer cada detalle y sentir la magia del campamento desde vuestra casa. También podéis estar al corriente de lo que pasa en nuestros campamentos visitando nuestras redes sociales: Facebook, Twitter e Instagram.