Good morning! Today is photo day! Así que nos hemos levantado y hemos ido a hacer fotos de buena mañana para no interrumpir las clases de inglés y, a la vez, evitar el intenso calor que tenemos durante los descansos.
Despúes de las clases de inglés nos dividimos en tres grupos: juniors, seniors y los que fueron a Jungle treck. Seniors fueron a la piscina y después hicieron Clubs (actividades en equipo, por ejemplo: un Escape room). Juniors fueron a la playa y volvieron antes de los olympics. Los que fueron a Jungle Treck (el parque de tirolinas) who, by the way, enjoyed very much, volvieron después de los olympics.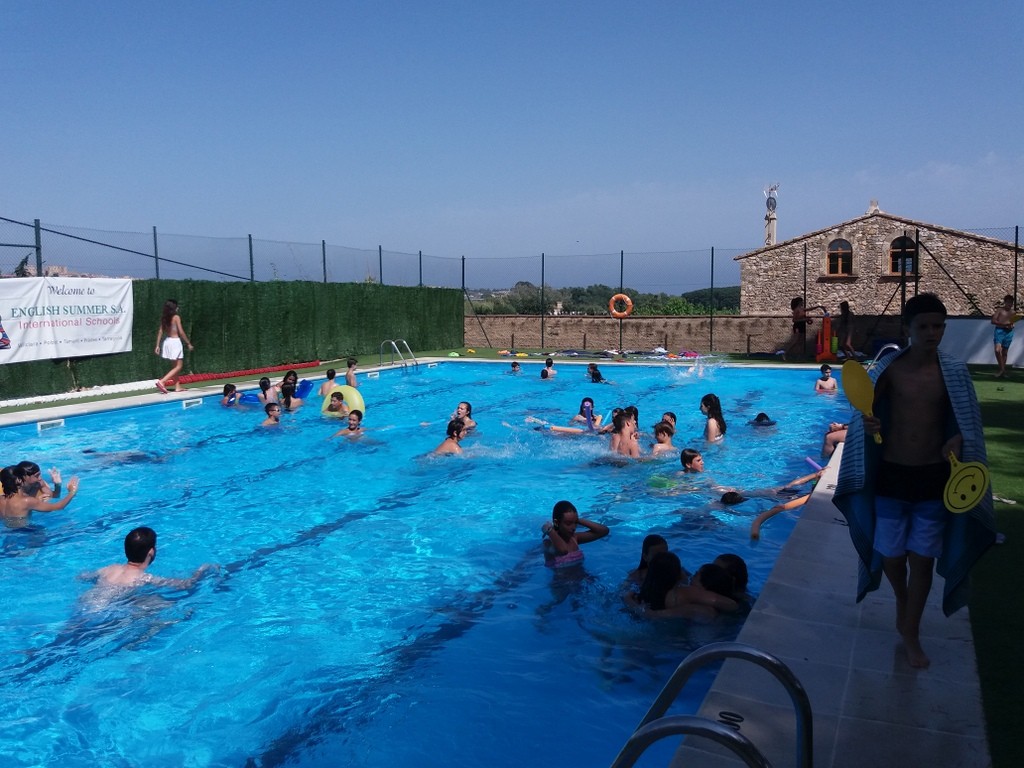 En los olympics, los equipos lucharon por llevarse la victoria que les permitiese sumar puntos para su equipo, siempre deportivamente.
After having dinner, tuvimos una alta probabilidad de lluvia que finalmente no se dio. Entonces dimos paso a la fiesta: The big froggygame. Un tablero gigante se desplegó en el campo de básquet y con un dado gigante los capitanes de cada equipo llevaron a su equipo a una casilla determinada que los llevó a su vez a una zona de la casa para realizar actividades y juegos. Kids had such a great time and finally we met in the basketball court again and we danced 3 different songs, entre ellas la del baile del turno.
They used up all the energy and it was already time to sleep.
Goodnight everybody! See you tomorrow!!
Watch all the photos in the clients' area and send us an e-mail at esftamarit@englishsummer.com. As always, we recommend you to follow us in Facebook, Twitter e Instagram to know everything about this amazing Summer Camp.