Good Morning to everyone!!
Es nuestro primer día en los campamentos de inglés English Summer SA y estamos súper contentos de que esto ya arranque!! We want to have a lot of fun and learn English having fun!
Ayer, después de que los niños se despidieran de sus papás, realizaron el placement test, para saber qué nivel tiene cada alumno y poder organizar las clases de la mejor manera posible. After the exam, we went to the dinning room to have our first dinner in Tamarit; cenamos arroz con tomate y butifarra con patatas chips, it was delicious!!! Acabada la cena, los niños se reunieron por grupo de monitor y hicimos juegos para conocernos un poco más, ahora ya somos súper amigos todos!
Antes de ir a dormir, nos presentaron a tooooodo el Staff de monitores y teachers, y bailamos alguno de los bailes más famsos de English Summer… truth is that we are really good dancers! No fuimos a la cama súper contentos y con muchos nervios para empezar las clases de inglés al día siguiente.
Esta mañana, después del desayuno, nos hemos reunido todos con Maria Pilar, la directora, que nos ha explicado las normas de la casa de Tamarit, después Jules, director de estudios, nos ha dicho nuestra clase definitiva… so the English lessons have just started!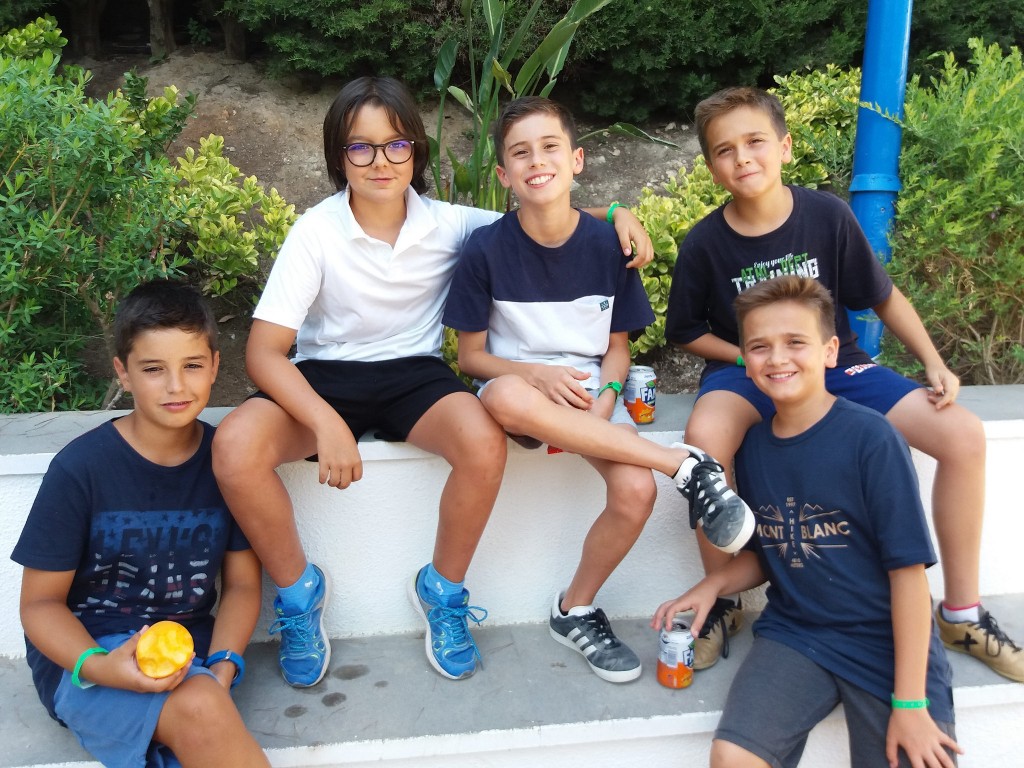 This afternoon we are going to go to the swimming pool and also we have a team meeting! En esta reunión por equipos (Eagles, Dolphins, Bears, etc.) escojeremos a dos capitanes por equipo, uno Senior y uno Junior, y también nos inventaremos un súper himno!!
Today's party it's really really exciting, because we can win the first points for the Olympic Games! Así que esta noche, y reunidos por equipos, celebraremos la ceremonia de inauguración de estos Olympic Games que durarán todo el turno…The best team will be the winner!!
De momento, esto es todo. Seguiremos informando!
Recordad que hoy los niños no pueden llamar a casa porque estamos en período de adaptación. Podréis ver las fotos a través del área de clientes. Follow us in Facebook, Twitter and Instagram!!!