Goooood Morning mums and dads!!
¿Cómo estáis? Nosotros súper bien pese al calor que hace! Vamos todo el día llenos de crema, con la gorra puesta y bebiendo agua sin parar.
Besides this, everything is going as planed! Ayer disfrutamos de un día perfecto en nuestros campamentos de inglés favoritos, fuimos a la piscina, jugamos con nuestros amigos, aprendimos cosas nuevas del inglés, jugamos a varios deportes…
And the party was awesome!! Pudimos disfrutar de una de las fiestas más míticas de English Summer SA… POLINESIA! Nuestros monitores se convirtieron en auténticos maoríes y nos enseñaron a bailar la Haka. Además, tuvimos que ayudar al gran chamán a recuperar su poción mágica. When we did it, we could dance a lot with our monitors and friends.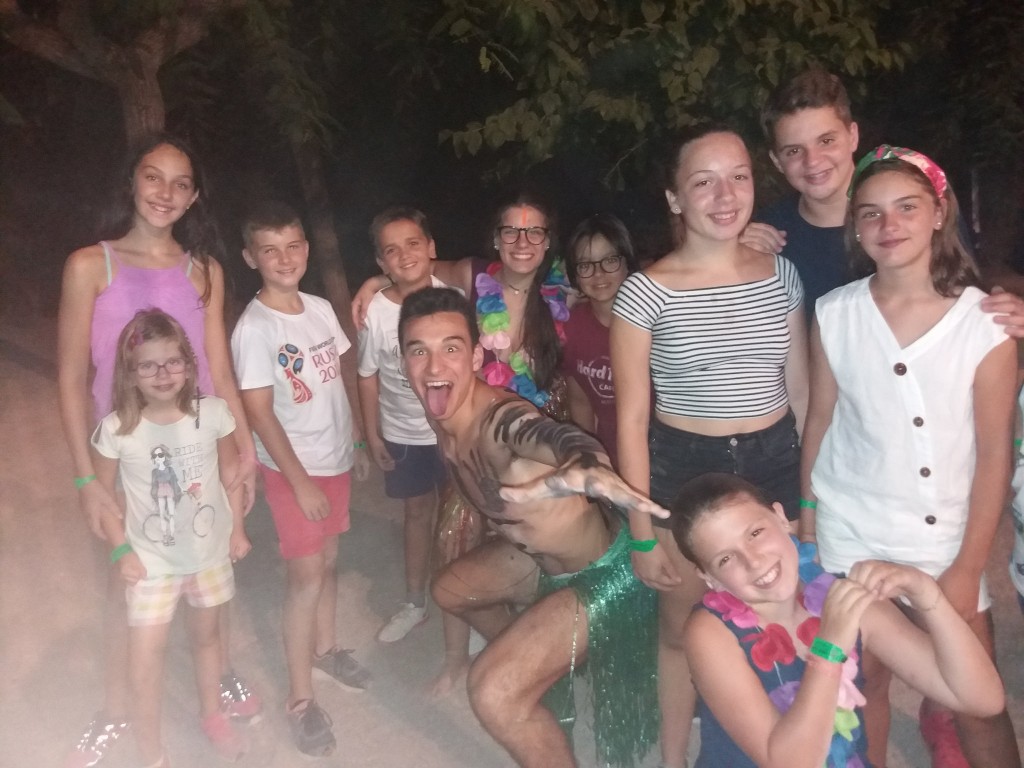 El día de hoy será otra vez super cool! Hoy iremos a la playa un rato, justo después de las clases de inglés, y también merendaremos allí; we are going to enjoy an awesome afternoon at the beach.
Aprovechamos para recordaros que hoy los niños solo tendrán el móvil por la mañana, ya que por la tarde estaremos en la playa y es mejor que se queden en la casa. When we are back, we are going to play some sports and after we'll do the first laundry.
Esta noche también les espera una sorpresa de lo más emocionante… Tamarit se convierte en un pueblo del lejano oeste… Welcome to the Far West!
Mañana más y mejor!
Mira las fotos en el Área de clientes de English Summer SA y síguenos en Facebook, Twitter e Instagram para saberlo todo about this fantastic Summer Camp