Hello again to everyone!
Hemos pasado uno de los mejores fines de semana de nuestras vidas! Hemos hecho de todo y no ha habido un solo momento aburrido! When you are in English Summer SA, everything is an adventure!
El viernes por la noche pudimos disfrutar de un juego súper chulo, consistía en un pilla pilla a tres bandas, en el que nos convertimos en Witches, Fishermen y Pirates! Luego nos fuimos a dormir prontito, porque al día siguiente íbamos a Port Aventura y a Costa Caribe!!On Saturday we had breakfast earlier than usual and we went to PortAventura, although it was really really hot, we managed to have a lot of fun! No paramos de subir a todas las atracciones y de beber mucha y mucha agua!
Los que se fueron a Costa Caribe disfrutaron de un día en remojo, bajando por todos los toboganes y divirtiéndose en la piscina de olas!  Y los que se quedaron en la casa, no pararon de disfrutar realizando muchas actividades. They also went to the beach!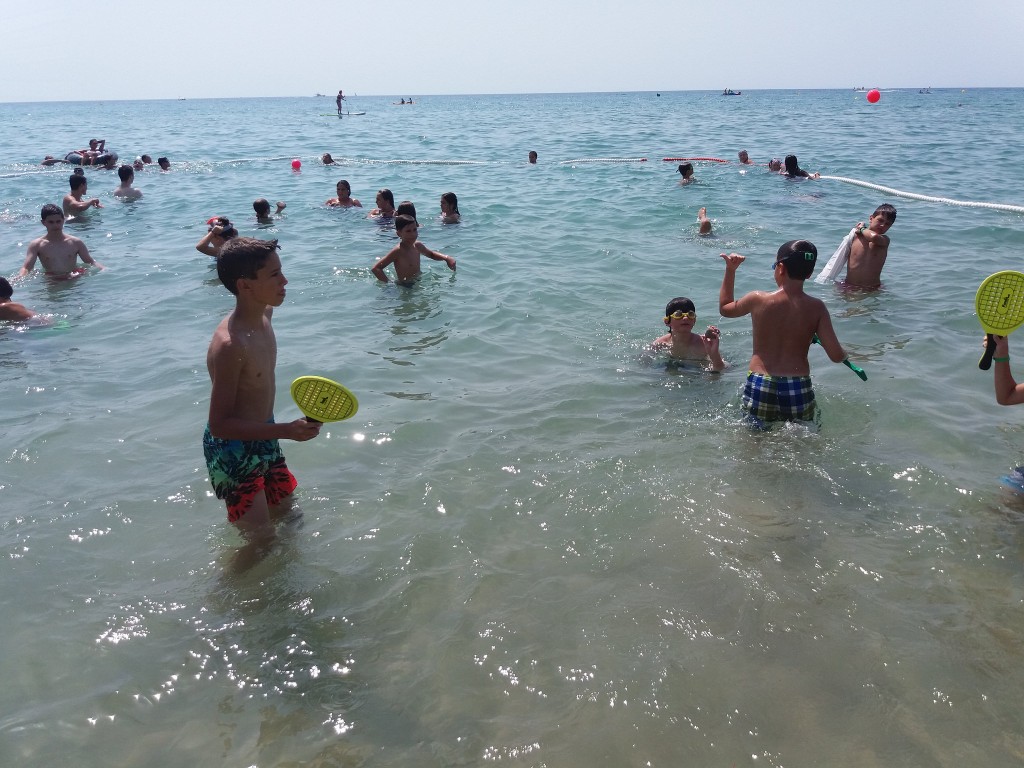 On Sunday, we tidied the rooms up and we all passed the room inspection… Hurray! Then, all the students that wanted to go to Mass went to the Tamarit's Castle, and the other ones to the beach! Qué bien nos lo pasamos!!
Por la tarde, tuvimos mucho rato para preparar nuestra actuación del Talent Show, todo tenía que salir perfecto. Después de merendar, empezaron los athletics, competición basada en circuitos de habilidad, velocidad, longitud, etc. que dará puntos a los equipos de los Olympic Games.
Por la noche, cada grupo nos presentó un súper baile o teatrillo! Tenemos auténticos artistas en el campamento!!
Hoy han empezado otra vez las clases de inglés, y por la tarde iremos a la piscina y haremos todas las actividades en la casa.
Watch the pictures in the clients' area and follow us in Facebook, Twitter and Instagram to know everything about this marvelous Summer Camp