Welcome everybody!
Yesterday was the first full day of the term at our Summer camp. All the students had their first English lesson which they enjoyed a lot. These are the different classes of this week in Tamarit: Starters (101,102,103,104), Movers (105,106), Flyers (107, 108), KET (109, 11) PET (111, 112) and First Certificate (113, 114).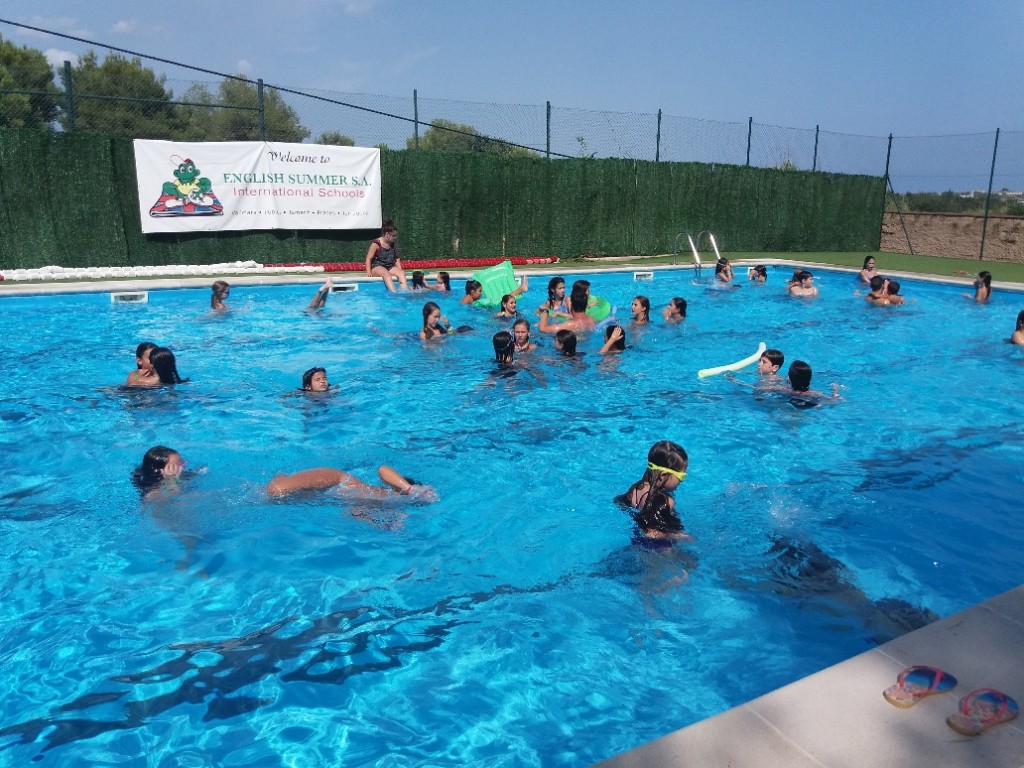 During the afternoon all the students swam, danced and played in the swimming pool spending some time all together having fun. This year we have new activities for the clubs where the kids did some team building with their team-mates and got to know them a little better.
Después de merendar los alumnos de nuestro campamento de verano se reunieron con sus respectivos equipos y coaches. Así pudieron decidir el capitán del equipo además de inventar un himno y un baile para animar a su equipo durante todos los partidos. Hay 8 equipos y cada uno tiene un color y un animal: Bears (Blue), Bees (Yellow), Dolphins (Grey), Eagles (Dark blue), Foxes (Purple), Geese (Orange), Snakes (Red) and Turtles (Green).
Moreover, yesterday was the first day of Watersports, the students enjoyed and learnt a lot from their lessons in the Nautic Club of Tarragona. Finally, the Olympic ceremony arrived. All the teams had to prove their strength competing in an obstacle race. After a very interesting race the winner team was the SNAKES.
The teachers introduced the English Challenge as well, where the students can get points for their teams. Finally, we celebrated the beginning of the games dancing all together.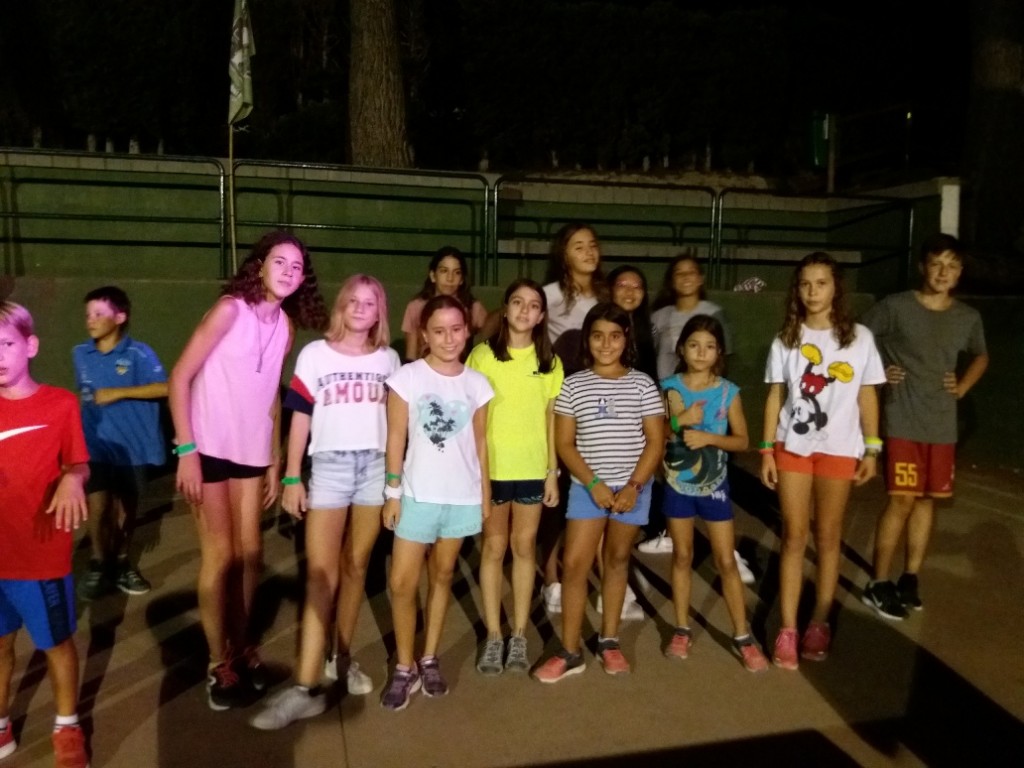 We also had the visit of very special guests: Ed Sheeran and Beyonce who sang "Perfect" for us.
Today is POLYNESIA PARTY! La tribu pacífica Tutuky está a punto de ser invadida por unos malvados salvajes que intentaran destruirla. Sin embargo, con la ayuda de las chicas y chicos de Tamarit los ancianos Tutukies a lo mejor pueden salvarla y destruir los villanos para siempre.
Mañana os contaremos más!
Recordad que podéis seguirnos durante el turno a través de este blog y de nuestras redes sociales: Instagram, facebook y twitter. Watch the photos in our Client's area!