Good morning everyone!
Ayer nuestros alumnos de Tamarit fueron a la playa. Aunque había mucho oleaje y no se pudo llevar a cabo la actividad de Kayak, nos pudimos bañar
Los chicos y chicas del campamento de verano se lo pasaron bomba!!!! Además, también jugamos a palas y construimos castillos de arena en la orilla.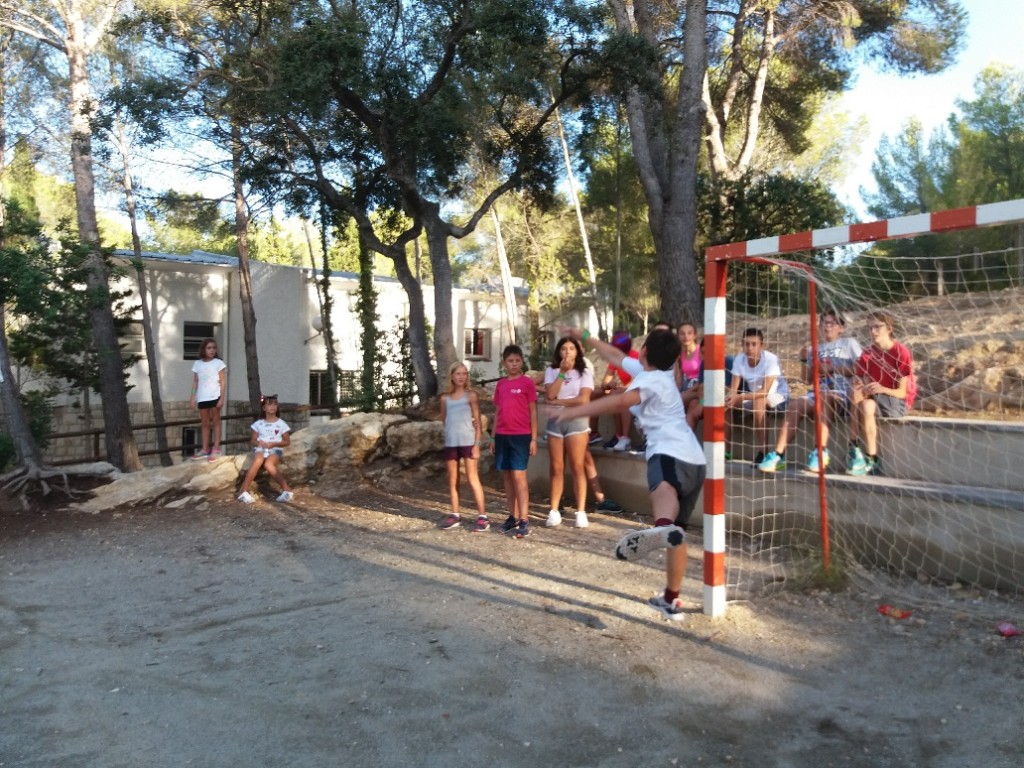 After having some snacks, the first competitions of the Olympic games stated. All the matches were very interesting, and all the children were very motivated cheering their respective teams. The handball matches where Eagles against Turtles and Geese versus Dolphins.
The volleyball games were Turtles against Bears and Geese against Bees. The football competition was performed by the Bears against foxes and Snakes against Eagles. Sadly yesterday we couldn't perform the basketball competition in the basketball court as it was not available. However, the teams played the dodgeball in the paddle field, they were Dolphins against Snakes and Bees against Foxes.
Después de cenar los estudiantes de Tamarit tuvieron que ayudar a una tribu de Tutukies (nativos de la Polinesia) a deshacerse de unos malvados invasores que querían destruir su poblado. Los ancianos de la tribu, después de escaparse de los líderes malvados, encargaron a los alumnos de Tamarit que buscaran ingredientes mágicos que estaban escondidos en las distintas partes de la casa de Tamarit. Gracias a estos ingredientes los ancianos llevaron a cabo un hechizo que acabó con los invasores y los Tutukies pudieron recuperar su poblado. Para celebrarlo los alumnos de Tamarit y la tribu Tutukies bailaron juntos los bailes típicos de los nativos.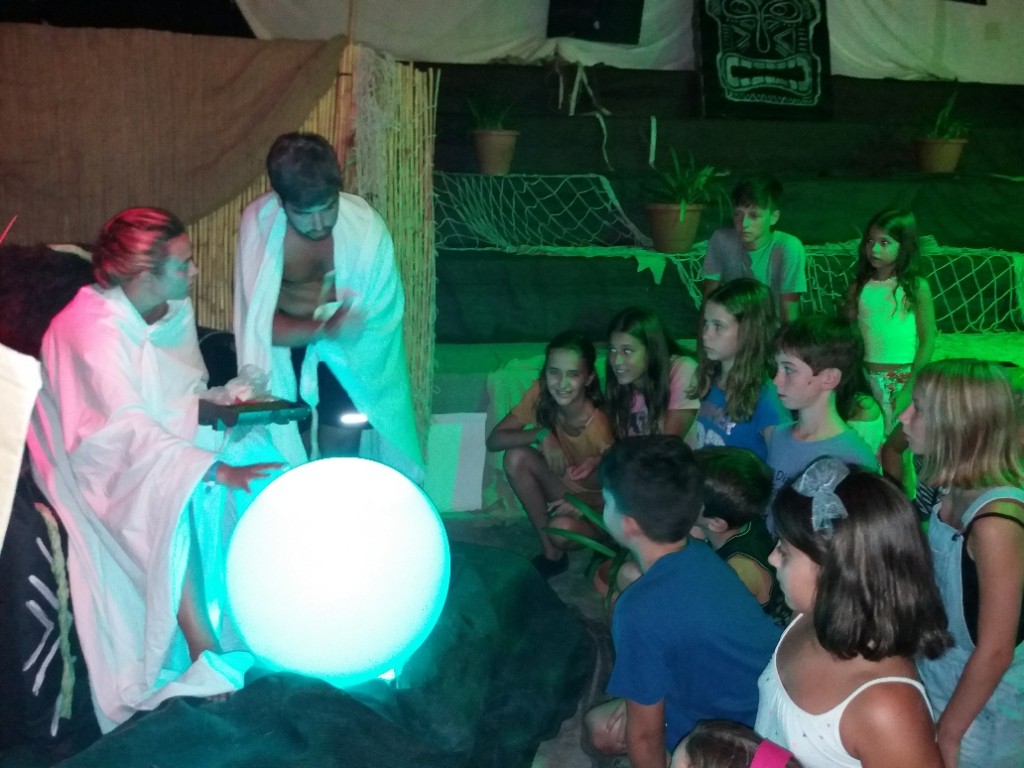 Today our students will go to the jungle trek where they will enjoy the afternoon jumping and climbing in the woods and tonight we will attend a party organized by a billionaire that found a way to resurrect all their favorite music artist of all time.
A big hug to everybody and tomorrow more!
Follow us in Instagram, facebook y twitter and watch the photos we daily post in our Client's area