Hey there!
Yesterday in Tamarit we had a pretty busy day. After having the English lessons during the morning, we met a billoner who gave all the children a ticket for a very fancy party that he organized. All the students of our Summer camp were all the afternoon expecting the party!
Algunos de nuestros alumnos fueron al Jungle Trek. Hay distintos circuitos con dificultades diferentes. Además, también hay algunos circuitos para las niñas y niños más pequeños. Los monitores del parque de aventura están durante todo el recorrido ayudando a los participantes.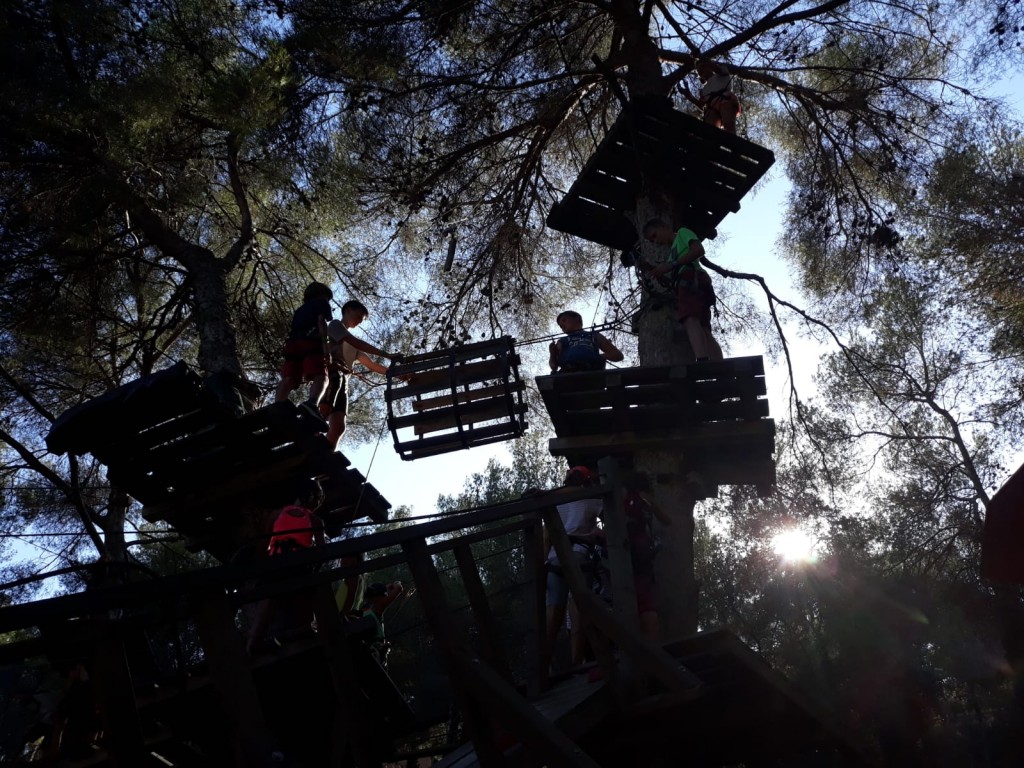 In the house, we went to the pool and played some games. After having snack and some free time the Olympic rotation games started again. Well done everyone, some of the matches where really tie.
Finally, the big party arrived! La Profesora Susana Oria presentó su nuevo invento: una máquina del tiempo así el billonario pudo resucitar a sus artistas favoritos. L@s chic@s pudieron disfrutar de conciertos en directo de artistas como Amy Winehouse, Freddie Mercury, Michael Jackson, John Lennon incluso un área de La Flauta Mágica de Mozart. Por último, Avicii amenizó la velada con algunas de las canciones preferidas de nuestros alumnos.
Moreover, there were some activities organized outside such as water-pong, drawing, shooting-ball in among others, where the younger kids played and had a lot of fun. We had an amazing night!
Today we will attend to the graduation party of all the students that sadly are leaving Tamarit this Sunday. And there are some girls and boys that will enjoy a lesson of paddle surf.
That is all for today!
Seguid cada actividad que hacemos consultando el blog y nuestras redes sociales: Instagram, Facebook y Twitter. Además, podéis ver las fotos que colgamos a diario el Área de clientes!!