Good afternoon families! We are glad to sum up another day full of English in our special 5T.
Yesterday, the students of the summer camp had their English test in the morning. All of them worked really hard, well done! But as the day passed along the weather got worst.
A las 4 en punto nuestros alumnos de watersports se fueron a hacer vela, surf. Los chicos y chicas que fueron a watersports volvieron antes a casa. Algunos alumnos tenían programada una clase de paddle, sin embargo, se suspendió.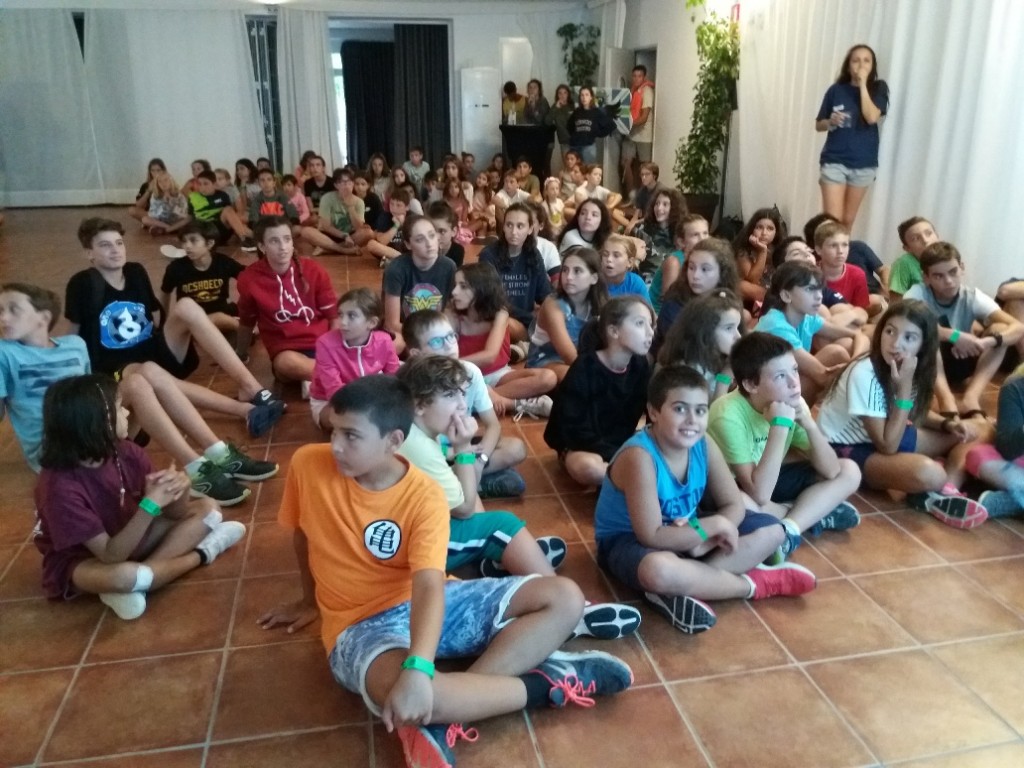 Aprovechamos la lluvia para ordenar las habitaciones para la ROOM INSPECTION (inspección del orden de las habitaciones). Y una vez ordenadas, realizamos una sesión de yoga dirigida por nuestro monitor Julián Megía.
As it was raining, the Olympic teams played a game called NO PANIC. It consisted on describing famous people, doing mimic and draw pictures as the other part of the team guessed what the correct word was. They had an awesome time!
Al finalizar el juego, todos los niños se fueron a las duchas, y se prepararon, vestidos de blanco, para la WHITE PARTY.
La WHITE PARTY empezó sobre las 9:30h los alumnos fueron hacia la Carpa para bailar y disfrutar de las canciones más populares del momento. En el Back Garden habían algunos juegos para los alumnos más pequeños: mandalas, juegos con balón y teatro de improvisación.
Today, most of the students are having an amazing day at Port Aventura and Costa Caribe; while the students that stayed in the house did a gymkhana, watched a film and went to the swimming pool.
Recordad que podéis ver todas las fotos del campamento en la área de clientes y seguirnos en nuestras redes sociales Instagram, facebook y twitter.