Good morning families! Yesterday we had a really good day.
We started the day getting ready for the photos that we would take with our group and monitor, and with the whole group of this term. Everybody was excited with the pictures day!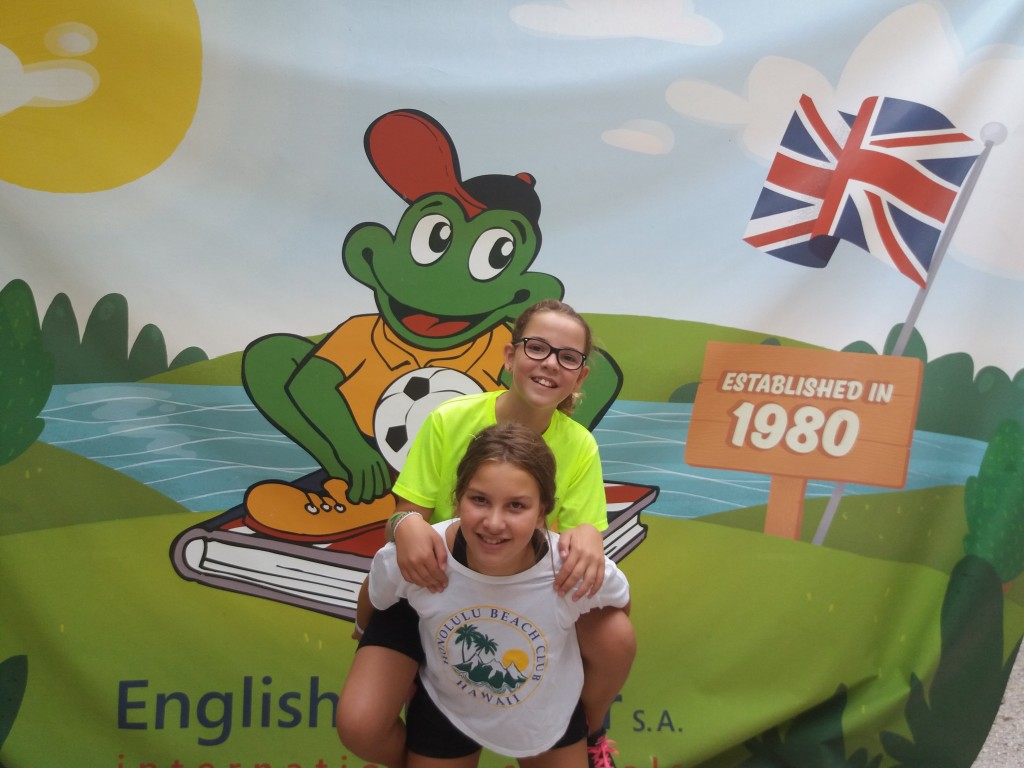 Durante la comida, pudimos hablar y estar con los distintos teachers, cambiar impresiones y reír durante un buen rato. Después de comer nos preparamos para ir a la playa. Pudimos aprovechar el paseo hasta allí para hablar con nuestros monitores y amigos, y pensar sobre qué haríamos en la playa, que juegos íbamos a realizar, etc. Algunos decidieron bañarse, otros en cambio quisieron jugar a cartas, a fútbol, palas e incluso a la petanca ¡Qué bien nos lo pasamos!
After having and snack in the afternoon, it was time for the Olympics, where each team could show how good they could play and cheer. Every team did a fantastic first match with so much joy and sport spirit, wanting to follow the rules of fair play.
Por la noche tuvimos la fiesta del Far West, donde pudimos disfrutar de un divertido teatrillo sobre indios y vaqueros ambientado en un logrado lejano oeste. La velada trascurrió deprisa, y al ritmo de la música aprendiendo distintos bailes de estilo country, con algunos juegos y algún puesto donde los niños pudieron hacerse fotos con los distintos personajes y peinados de estilo indio y/o vaquero.
That is all for today! Recordad que podéis seguirnos durante el turno a través de este blog y de nuestras redes sociales: Instagram, facebook y twitter. Watch the photos in our Client's area!