Good morning everyone!
Ayer por fin llegó uno de los días más esperados del turno. Por la mañana fuimos a clase de inglés como de costumbre, aprovechando al máximo uno de los últimos días de campamento.
After having lunch, we changed our clothes and put on our swimming suits and went by walk to the beach. There we could enjoy the afternoon swimming and playing in the water, and to different sports as football, rugby, frisbee, etc.
Los alumnos apuntados a watersports pudieron realizar la clase de paddle surf y pasar una gran tarde mejorando lo aprendido en los días anteriores y compartiendo muy buenos momentos y risas juntos.
When we came back to the camp, we could have a snack before getting reunited with each team, to start the Olympics matches: football, volley, handball and basketball. Where juniors and seniors could compete and cheer each other in every game.
Ayer, finalmente llegó la Formal Dress Night, tan esperado por todos los alumnos y monitores del turno, así que terminamos un poco antes de los Olympics para poder prepararnos bien para la cena de gala.
The party started with each group walking down the red carpet, taking a group picture with the monitor and then sitting in their own table.
When all the groups were at their tables, the monitors and teachers served all the food and drinks to the students while we all could enjoy different actuations.
Una vez acabamos la cena, llegó el momento de la entrega de los distintos diplomas de los respectivos premios. Estos se clasifican en distintas categorías a las cuales se nominan a aquellos alumnos que consideramos que cumplen con todos los requisitos y cualidades de cada premio: el más amigable, el más respetuoso, la pareja de amigos inseparables (Zipy y Zape), la habitación más ordenada, etc. entre otros más.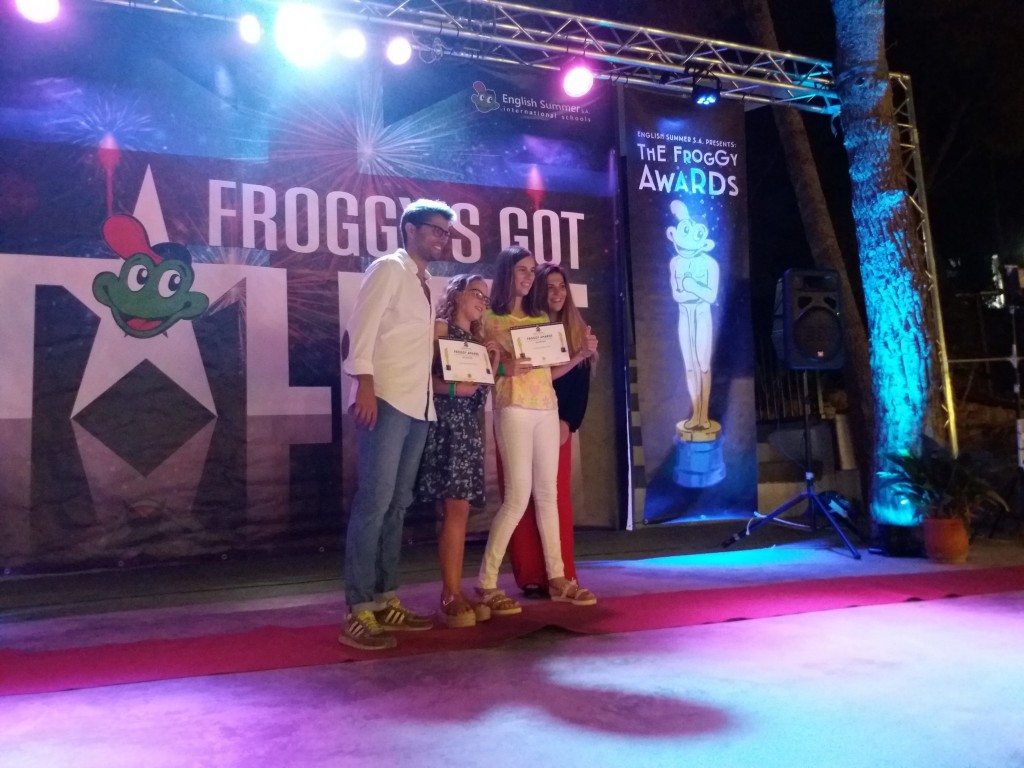 Finally, it was time to go to sleep and rest after so busy day, full of emotions.
That is all for today! Recordad que podéis seguirnos durante el turno a través de este blog y de nuestras redes sociales: Instagram, facebook y twitter. Watch the photos in our Client's area!