Good morning parents!!
We are really excited to be here starting this amazing camp!!
Cuando llegamos hicimos el check-in con vosotros y pudimos conocer a los maravillosos monitores que nos acompañaran en este increíble viaje que nos espera. Se nos hizo un poco largo porque queríamos ir a jugar pero valió la pena para tenerlo todo preparado.
After that we had some free time to see our rooms and to play with he other kids that had finished the check-in. During these time we had to say goodbye to our parents. We will miss you but it will be totally worth it.
A 6:45 the teachers came to meet us and we went with them to take the English level test.  We made our best effort to show our capabilities and to be in the best level possible.
Al salir del examen nos reunimos por grupos de monitores y empezamos la Personal Night, donde pudimos presentarnos a nuestros compañeros, jugar a juegos para conocernos y aprender el funcionamiento de la casa.
Después de tantas emociones en tan poco tiempo nos fuimos con nuestros recién conocidos compañeros a cenar para recargar energías y reponer fuerzas.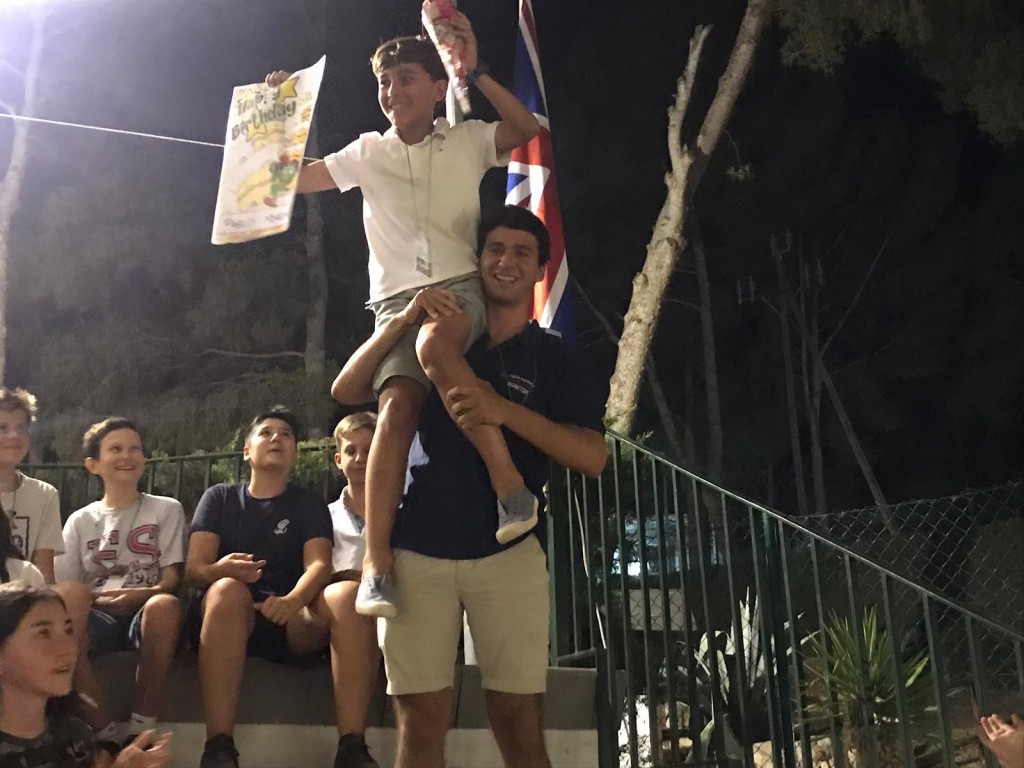 Later on we Got reunited in the grandstands and we had the Welcome to Froggyland party!!!!! We met all the teachers, monitors and MP's and then two froggys came to give us the welcome Tamarit!!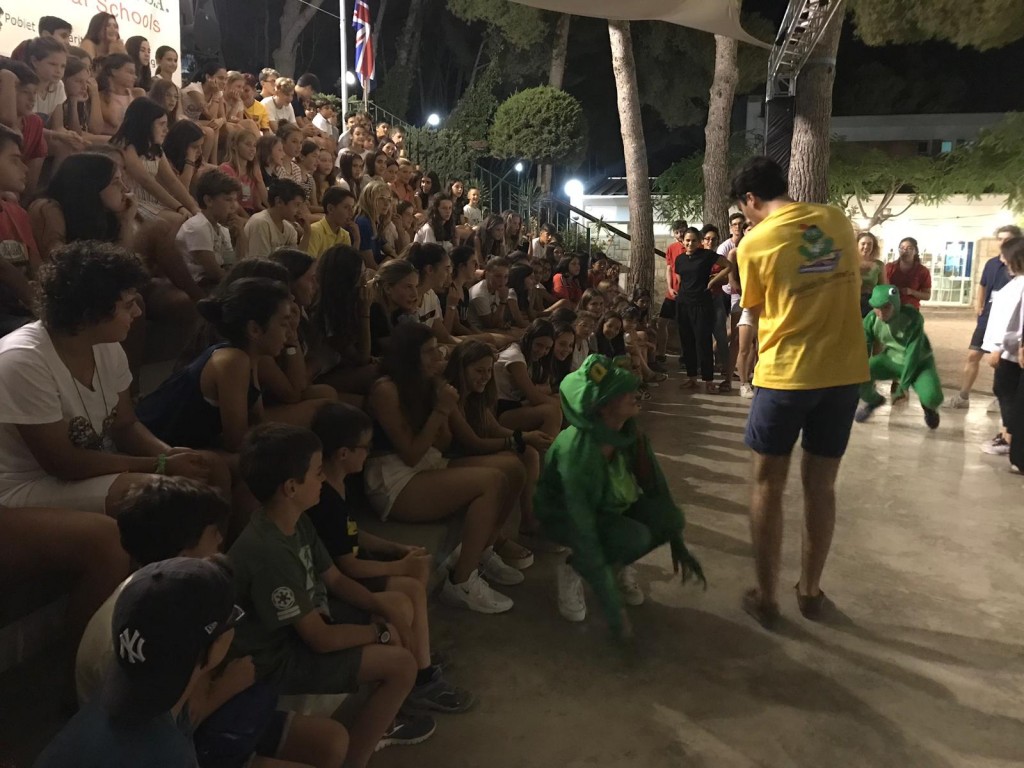 Nada más acabar la noche nos fuimos a la cama a descansar para prepáranos para un nuevo día.
¡Esperamos que os haya gustado nuestro primer día!
Os recordamos que podéis seguirnos por todas nuestras redes sociales:  Facebook, Twitter, Instagram y acceder al área de clientes desde dónde podéis ver todas las fotos de vuestro campamento.