Hello parents!!
We woke up on these beautiful morning ready for the action!
We got reunited by teams and in different spots of the house we played some cooperative games to promote the team work and creativity. It helped us to get hungry for the breakfast.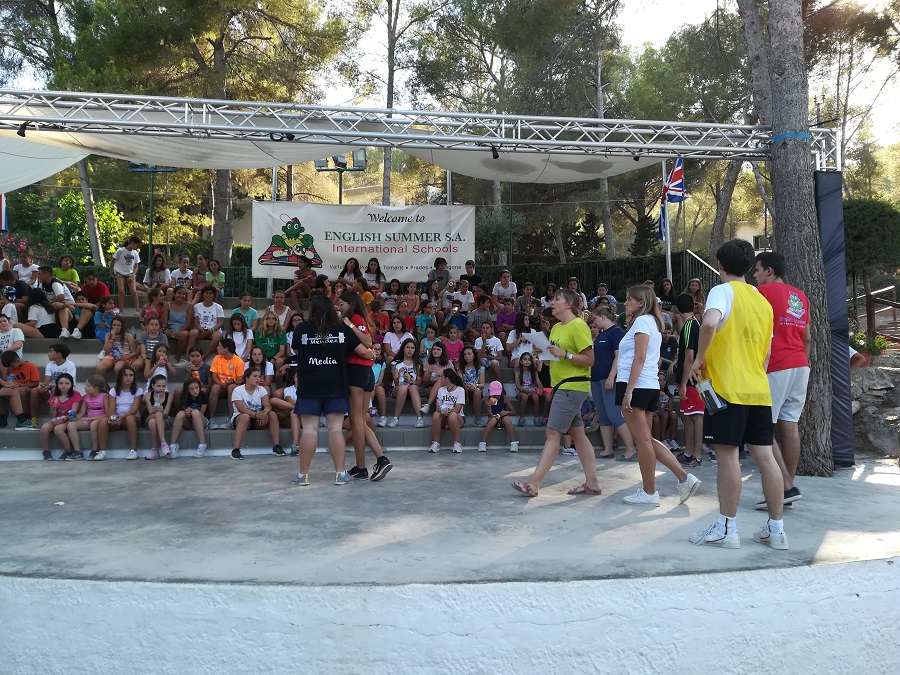 Al acabar los Froggy games de la mañana nos fuimos al comedor para desayunar y luego a las habitaciones para lavarnos los dientes, arreglarnos la habitación y hacernos la cama.
Our teachers were waiting for us to go to class and have a lot of fun learning  with our friends.
Después de clase nos fuimos a comer para reponer fuerzas de cara a la tarde. Con el estómago lleno tuvimos un rato de tiempo libre.
Later on the people ho had water sports left to the beach to practice sailing and windsurf.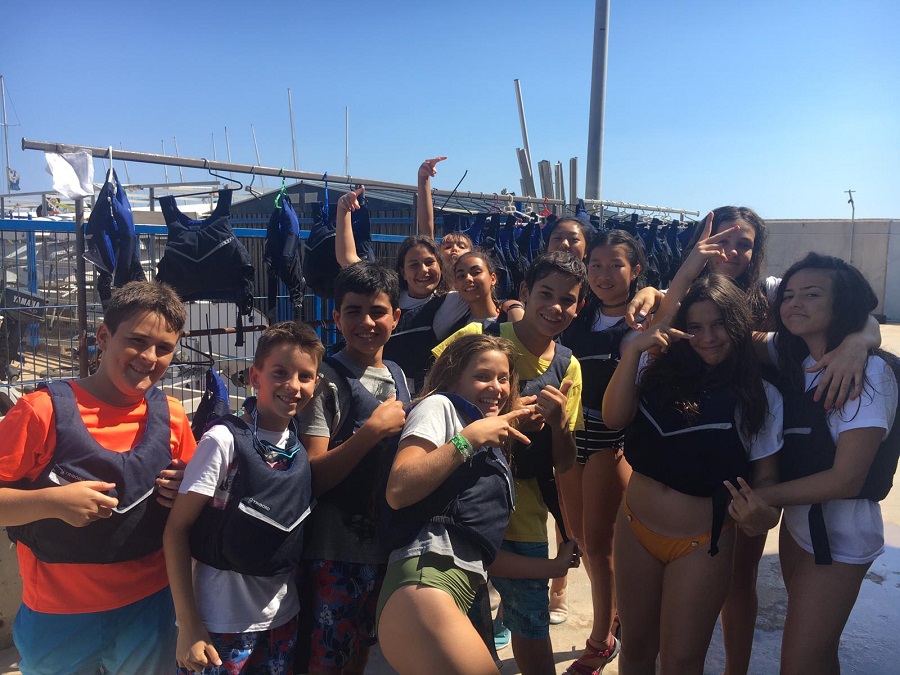 The others stayed in the house and played English games with the English teachers. After that we split and half of us went to the beach and the other half stayed in the swimming pool and played some activities to promote communication and cooperation.
After that we got reunited by our Olympic teams and created an anthem, picked up our captains and created some posters to cheer up the teams.
Nada mas acabar volvieron a la casa los alumnos del Watersports Camp y nos fuimos a las duchas para estar limpios para la cena. Después de acabar la deliciosa cena que las cocineras nos habían preparado nos fuimos a la pista de básquet, pues una noche mágica nos esperaba.
Each team played 4 games competing against the other teams and at the end of the night we had some song on which we could dance on.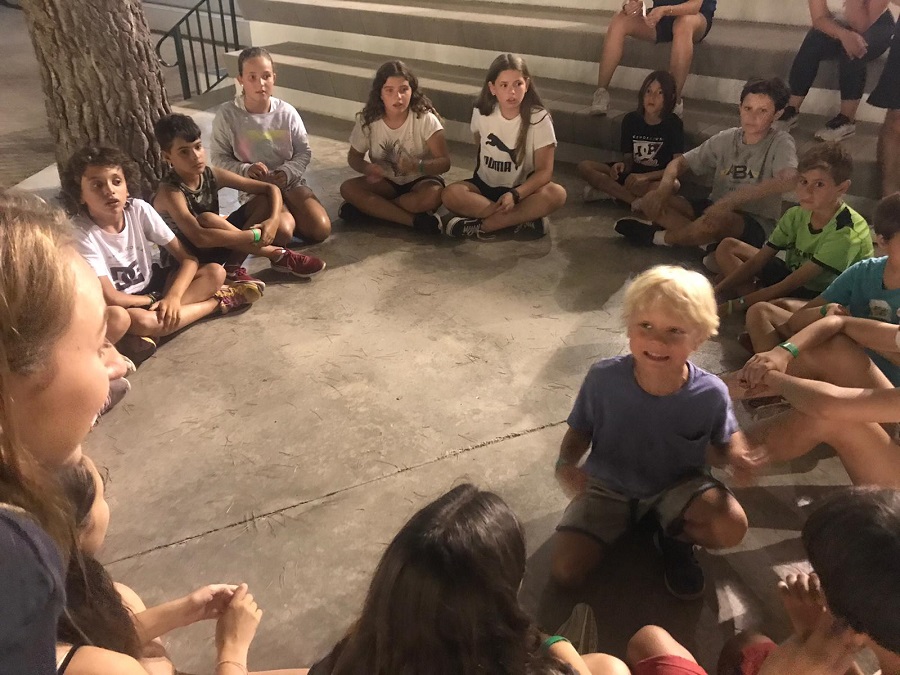 La noche se nos tiraba encima así que nos fuimos a la cama para recuperarnos para el día siguiente.
Os recordamos que podéis seguirnos por todas nuestras redes sociales:  Facebook, Twitter, Instagram y acceder al área de clientes desde dónde podéis ver todas las fotos de vuestro campamento.