Good morning parents!!!
How are you today?
We woke up and since we were a bit sleepy we got reunited by teams and played some Froggy games to get our minds, bodies and spirits ready.
Después de los juegos matutinos nos fuimos directos a desayunar, pues bien sabemos que si un coche no funciona sin gasolina nosotros no podemos funcionar sin comida.
Later on we went to class. It was a great day in class, our teachers congratulated us for the good attitude we are having at class and that gave us the motivation we needed to continue like that.
Durante el patio de la mañana pudimos coger los móviles por primera vez para llamar a casa y contaros las aventuras que estamos pasando.
Nada mas salir de clase nos fuimos a comer la maravillosa comida que nuestras queridas cocineras habían preparado para nosotros.
After lunch the people of water sports left us to go and have a great time, meanwhile we went back to class to play some games in English with our teachers.
Al acabar de jugar nos dividimos en tres grupos, los que iban a la piscina y hacían otras actividades de cooperación y creatividad, los que se iban a la playa y los que fuero a Jungle Treck. Todos, de una manera o otra lo pasamos en grande!!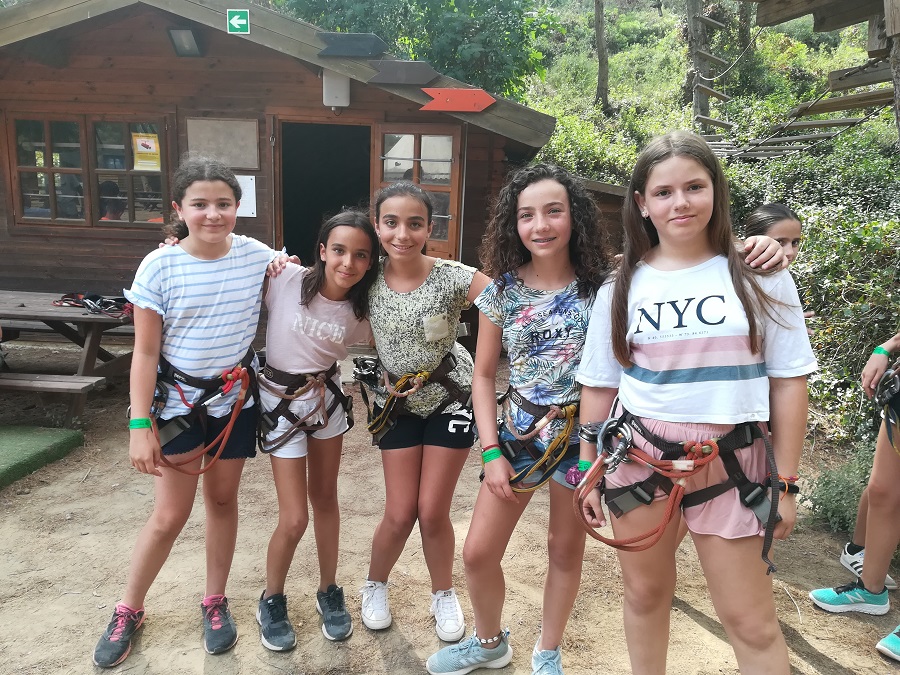 Después de reagruparnos pudimos competir por equipos en otra rotación de Olympics para ganar puntos para nuestro equipo!
Dinner was waiting for us after a well deserved shower. And after filling up our stomachs we had an amazing Disco Night. We had everything, superheroes, famous bands and even Michael Jackson!!!!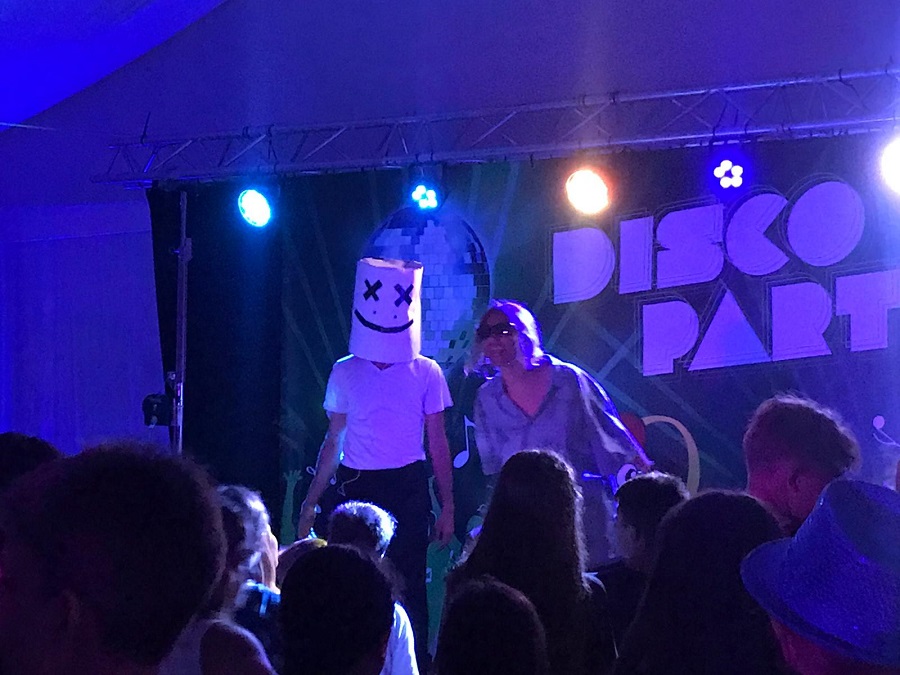 Tristemente llegó la hora de dormir y tuvimos que irnos a la cama!
Os recordamos que podéis seguirnos por todas nuestras redes sociales:  Facebook, Twitter, Instagram y acceder al área de clientes desde dónde podéis ver todas las fotos de vuestro campamento.