Good morning parents!!
We are back after the weekend, and what a weekend it was!! You can see how it was on the costumer's area!!
Yesterday we woke up a little bit later as usual. We dressed up and went down to the dinning room to have breakfast. When we were finished brushed our teeth, took the towels and went to spend a spectacular morning to the beach. We love the sun, the sand and the water!!!
Después de la fantástica mañana en la playa volvimos dejamos las toallas en la piscina y nos fuimos directamente a comer para recuperarnos de la playa.
After lunch we had some time that we used to prepare our performances for the talent show that we were having that night.
¡¡¡Al acabar de preparar las actuaciones nos fuimos todos a la piscina donde tuvimos desde espectáculos de natación sincronizada hasta concurso de bombas!!! ¡Fue divertidísimo!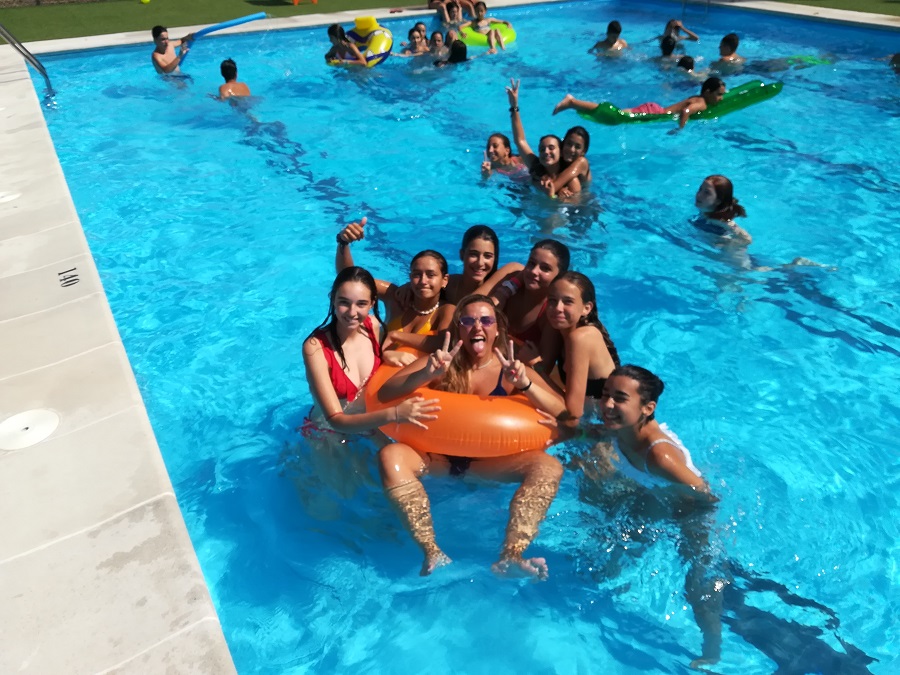 Later on, we got reunited by teams and we competed in the Athletics. By Olympic teams we competed in several different disciplines to win points for our teams.
¡¡Nada más acabar nos fuimos a las duchas, cenamos… y ya teníamos encima el Talent Show!!
¡¡Pudimos presenciar por parte de nuestros compañeros grandes actuaciones y lucirnos con la nuestra!! ¡Vaya noche!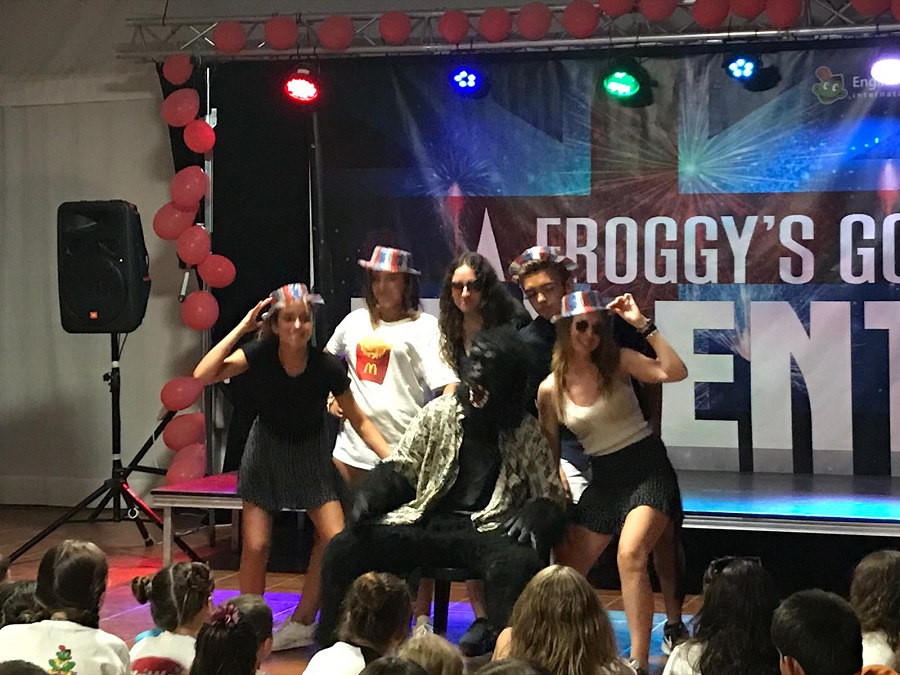 Y así llego el ocaso de nuestro maravilloso domingo y nos fuimos a dormir.
Os recordamos que podéis seguirnos por todas nuestras redes sociales:  Facebook, Twitter, Instagram y acceder al área de clientes desde dónde podéis ver todas las fotos de vuestro campamento.