Hello parents!!
We woke up on these beautiful morning ready for the action!
Nos fuimos directos al comedor para desayunar y luego a las habitaciones para lavarnos los dientes, arreglarnos la habitación y hacernos la cama.
Our teachers were waiting for us to go to class and have a lot of fun learning  with our friends.
Después de clase nos fuimos a comer para reponer fuerzas de cara a la tarde. Con el estómago lleno tuvimos un rato de tiempo libre.
Later on we went to a… FOAM PARTY!! It was amazing!! We had the best time ever!!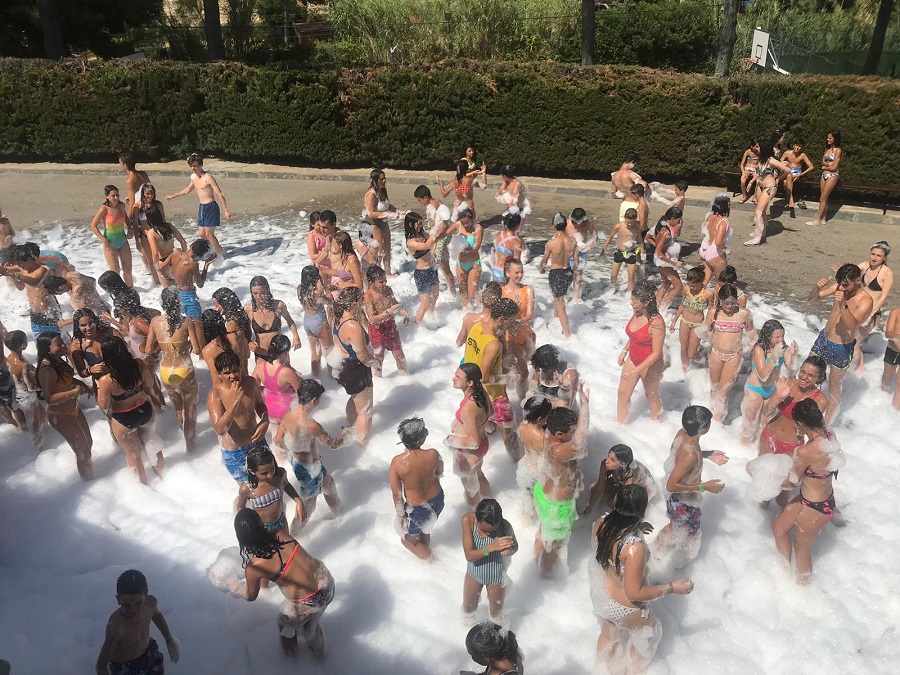 After that we went to the swimming pool to get rid of the foam and fight the heat.
We got reunited by our Olympic teams and started the secong week of competition. We all did great playing and cheering up our teammates!
Nada mas acabar nos fuimos a las duchas para estar limpios para la cena. ¡Y justo antes de cenar el show empezó! El Rock'n'Roll se apoderó de Tamarit! Nuestros monitores hicieron un gran show para nosotros. Después de acabar la deliciosa cena que las cocineras nos habían preparado el show siguió con bailes de Grease y un impresionante concurso de baile.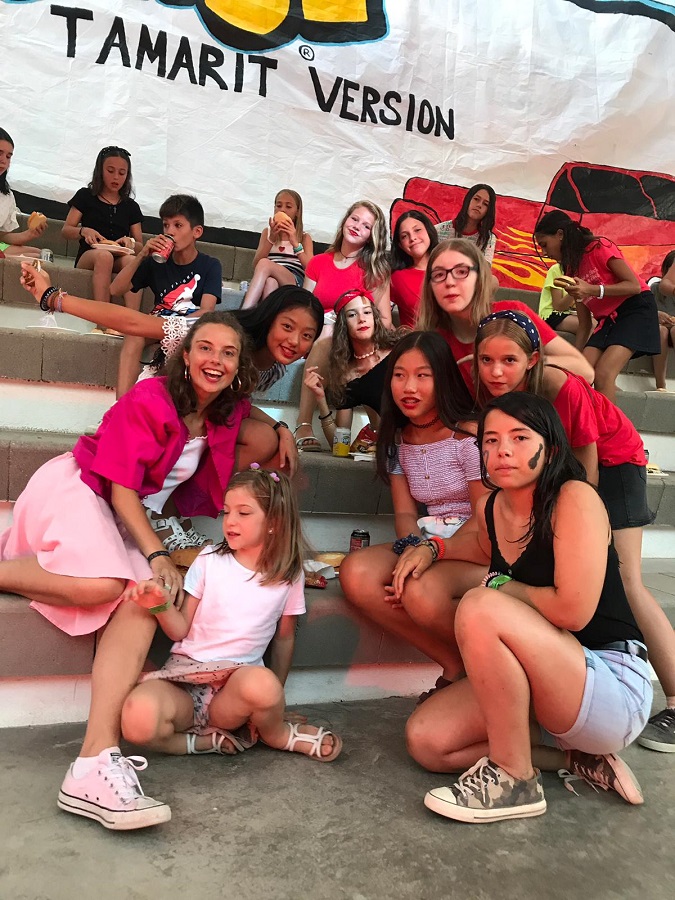 When we finished the dancing competition and announced the winners, we went to bed to say goodbye to an amazing day.
Os recordamos que podéis seguirnos por todas nuestras redes sociales:  Facebook, Twitter, Instagram y acceder al área de clientes desde dónde podéis ver todas las fotos de vuestro campamento.