Good and wonderful morning!
Yesterday, we started the day with a delicious outdoor breakfast. The kids could eat it in any part of the house. Fue una manera diferente de empezar el día.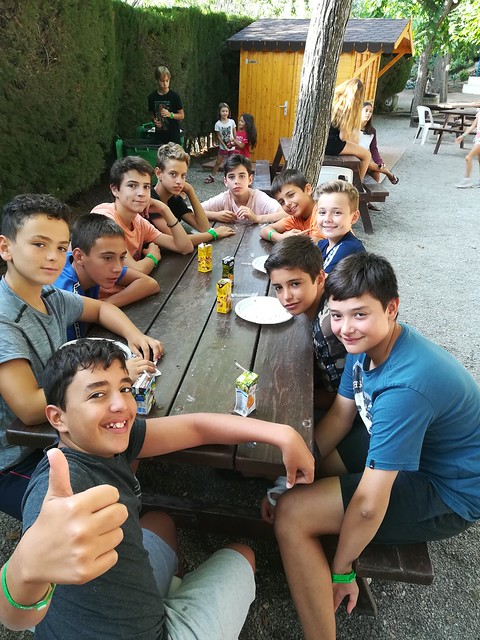 Later, the kids went to class with their teachers and kept learning english. We ate lunch, rest a bit and back to class again.
This time, in the afternoon,the 1st and 4th sitting went to the beach and the 2nd and 3rd sitting stayed in the house doing clubs and went to the swimming pool too. ¡Hacía mucho calor!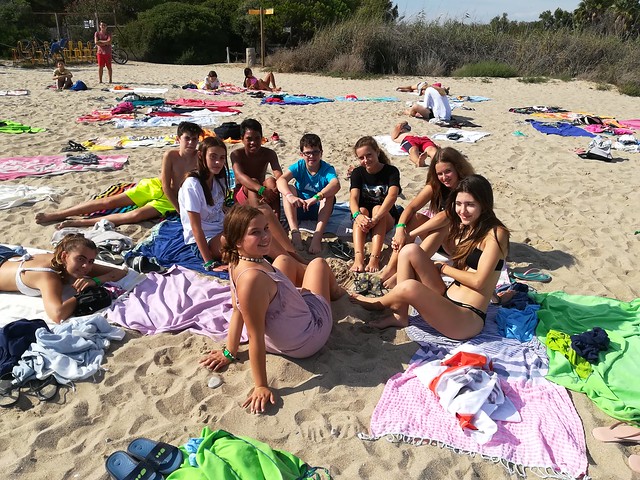 We ate donnuts as snack and it arrived the Olympics time!!! They played 2 different sports, competing and giving all their attitude. ¡Lo dan todo cada día! But this time, instead of finishing at 8pm, we finished 10 minutes before so they could all get ready for the… FROGGY AWARDS!! It's a party that the kids love, even the Day Camp students stayed for the formal dinner and awards.
We reunited all the students in the ping-pong. They went through the red carpet by groups and took a picture with their monitor. ¡Qué guapos nos pusimos todos! Everyone took a seat and the monitors served all the drinks and food…CHEERS!!
The main plates were; delicious chicken wings, potatoes with «brava» sauce, chips, croquettes… ¡al final nos quedamos muy llenos! While the kids were eating an ice-cream as dessert, some of them were volunteers for doing a show: singing, dancing… fueron muy valientes ya que actuaban en frente de todo el campamento.
It came the time of the awards: the politest, the nicest smile, the best english effort… the winners were very happy and the nominated students too. It was so much fun!
As always, for finnishing the night, we danced and sang our favorites songs. ¡Qué día más completo!