Good morning from the sunny Vallclara!
Yesterday was a really exciting day for everyone! It was the first day of the week and, as well, the first day of a lot of different things: it was the first day of class, the first day of bar, swimming pool, clubs, olympics…
When we woke up we played some Froggy Games to start the day with energy. After breakfast, all the students went to the classes assigned in order to their English level. They had the chance to meet their teachers and learn a lot of English while having such a good time! During the break, the monitors explained the rules of the Wolrd Championship so the students could start playing the matches during their free time.
After eating a delicious lunch prepared by our beloved cookers, we went to the swimming pool for the first time! The new students saw it for the first time and the returning students were so happy to be back to that wonderful pool. We really had a lot of fun there!
Once refreshed in the pool we did clubs, the new activity of this year. Each olympic team went to do a different club from the same topic: Get Creative. The clubs were about creating a percussion orchestra with recycled objects, making handcrafts with natural objects or learning some circus skills, like juggling or learning how to be a good clown. All of the clubs were really interesting and we learnt a lot. At the end, all the students were looking forward the next clubs.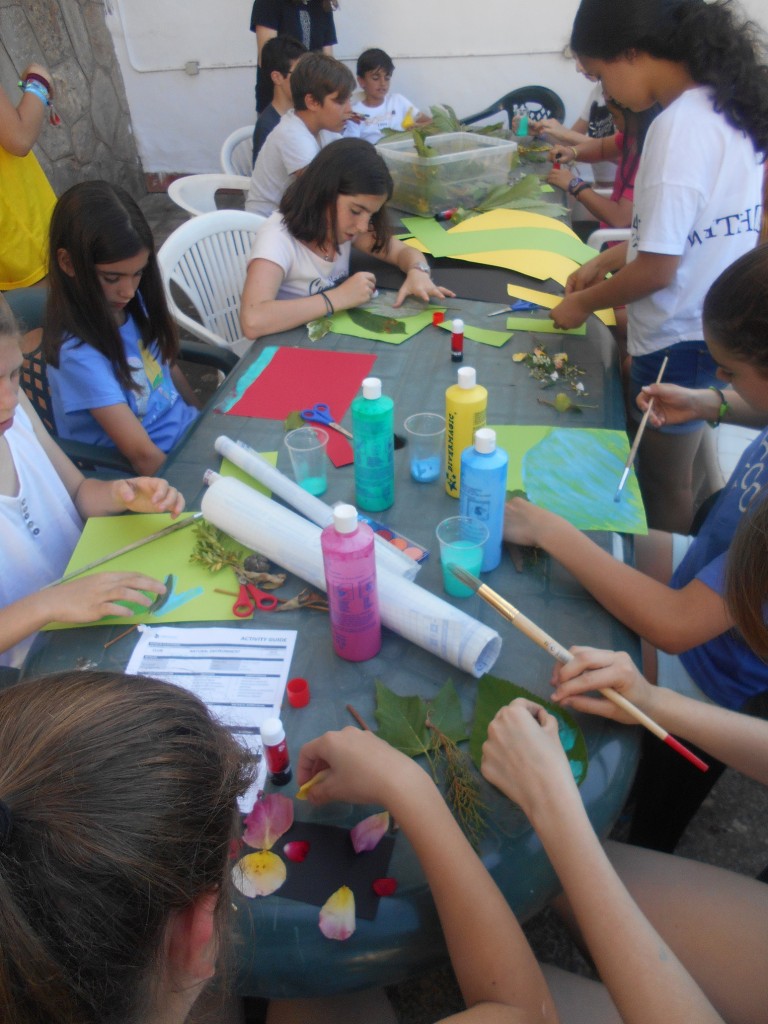 Although the clubs were very good, the time for the olympics owas one of the most expected things of the year. All the teams went with their coach to choose a team captain and compose an anthem to cheer their teammates. They were getting ready for the night party: The Opening Ceremony! The ceremony was held after having dinner. All the teams were reunited to see the arrival of the Olympic Torch, carried by the senior team captains. After lighting the torch, the teams played three different games to win some points for their teams. However, the very winners for the night were… the Bees!! They did it very well in all the games and played fairly.
After such an exciting day, full of new things and experiences, we went to bed to start the next day full of energy.
Today, we woke up celebrating the birthday of Manuela!!! She received some presents from the monitors during breakfast and all the students sang the Happy Birthday song!
For more information and photos follow our social networks: website, flikr, facebook, twitter and instagram.