Good afternoon everybody!
Yesterday we spent a wonderful day in Tamarit's beach!
We left the school at 10 o'clock and after an hour we arrived to English Summer Tamarit. During the morning, we did some activities in Tamarit's house like nightline, paddle or recording some videos, like a lipdub of the term song «Sax». Before having lunch, we refreshed with a swim in the swimming pool, which we shared with the students from there. In the water we had the opportunity to meet them and dance together some songs.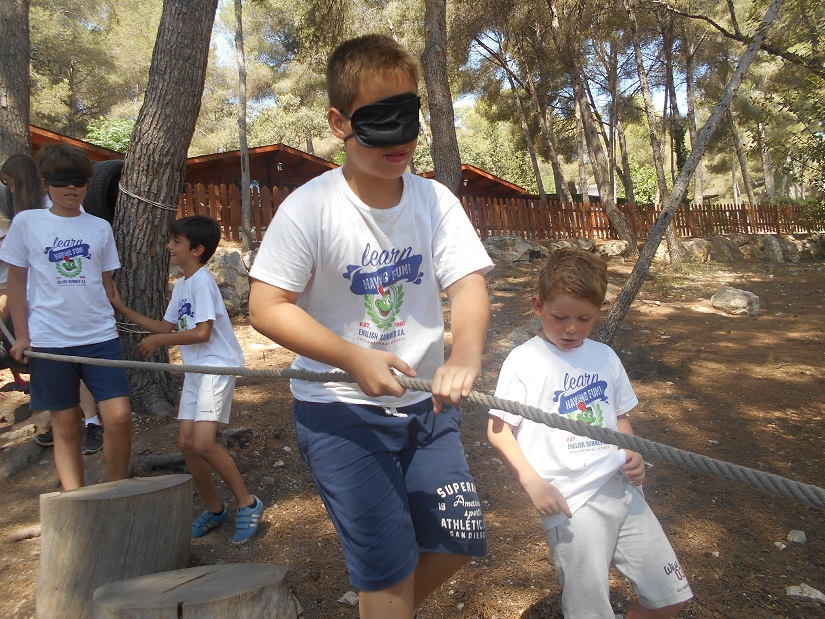 Afterwards, we had lunch and relax a little bit while watching a movie: The Good Dinosaure. It was such a funny movie! With the energies recharged, we went to the beach, where we played with some water toys. All the kids had a lot of fun making castles in the sand and playing with the waves and the monitors. After having a delicious snack, we returned to Tamarit to have a shower and come back to our beloved house in Vallclara.
We were all exhausted at the end of the day, so we had a barbecue dinner and went directly to sleep.
For more information and photos follow our social networks: website, facebook, twitter,  instagram and all the photos of the term at Flickr.