Good morning!
Yesterday was such a busy day for everyone, full of wonderful moments and emotions.
When we woke up, we tidied up our bedrooms and changed our sheets. The students leaving that morning, packed up all their clothes and take their suitcases out in the garden. All the rooms were prepared to welcome the students from V12.
After having breakfast, some of the students went to mass, while the others played some sports with their English teachers. At twelve o'clock, we did a ceremony in front of the V11's parents for celebrating the end of their term.
We showed the classification of the olympics to the parents. The week's winners where the Bears! Congratulations! Also, we announced the World Championship's winners and the teachers gave the students some diplomas, for the most improved students of each class. At the end, we sang Vallclara's anthem and danced the term song. 
After saying goodbye to our mates, the students from V10 went to have lunch and prepared for receiving the new students from V12. But first, they watched a movie and relax a little bit. At 4 o'clock, the V12 check-ins started and the V10 students went to the park to play and have a snack there, while they waited until their new mates finish the English placement exam.
Before having dinner, the students in the park came back to give a warm welcome to the V12 students, who are staying for two weeks. The students showed the house to the new kids and told them the rules, which they know pretty well.
At night, the students played some ice breaker games to introduce themselves to their roommates and, after talking all together in the bedroom, we went to sleep.
This morning we woke up celebrating Ivet Miret's birthday! We hope she has a nice day!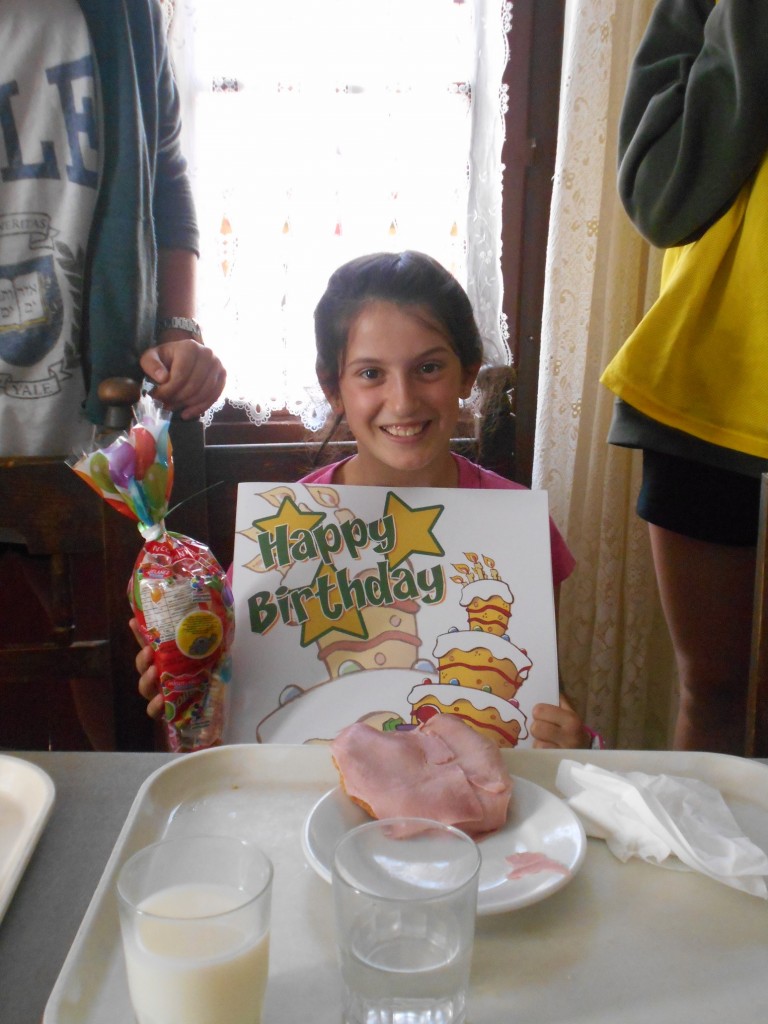 For more information and photos follow our social networks: website, facebook, twitter,  instagram and all the photos of the term at Flickr.