Hello everyone!
Yesterday we woke up having a reverse breakfast. We had to enter through the exit door and go up the stairs backwards. Some students engaged with the idea by dressing up with their clothes inside out!
Afterwards, the students went to class and the rest of the day progressed as usual. We had a delicious lunch and some afternoon activities in English.
However, for some students the afternoon was a bit different: they went to l'Espluga de Francolí to do a virtual visit. They had a lot of fun walking around the town while learning with holograms and audiovisual simulations.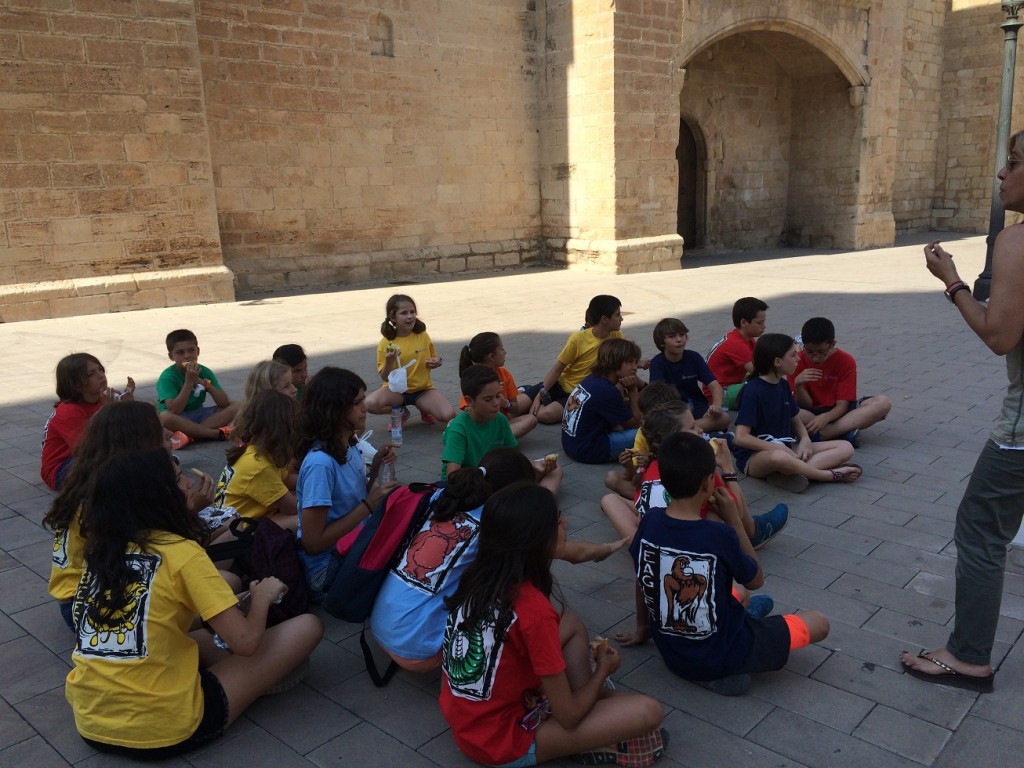 After getting refreshed, we divided into teams to do clubs. Yesterday's theme was: Get Creative! Snakes and Turtles created bookmarkers and bracelets with natural elements tooked from the gardens of our house. Gees and Eagles learned some circus techniques like face-painting or juggling. Finally, Bees and Bears invented some wonderful rhythms with recycled material and created a fantastic percussion orchestra!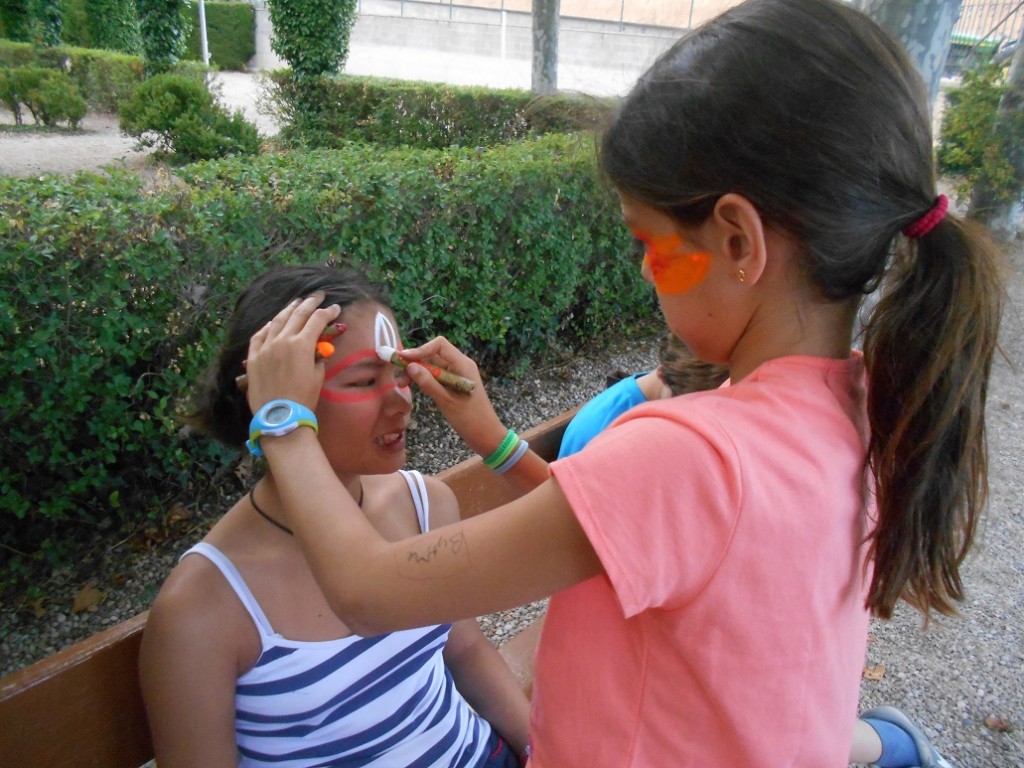 The Olympics were as fun as always! All the teams played very motivated and with a lot of energy. However, yesterday fair play points were for … the Bees!! These days the team is playing very well and are very respectful with their rivals. They deserved this two points very much.
The party was about the movie Inside Out, where the kids had to handle with the emotions. First, the monitors introduced the party with a little play where the starring character, Riley, loses her essential memories. All the students had to go through different stages, where they were given some essential memories after completing the game proposed. At the end, all the students formed a human chain to send the essential memories back to the control tower of Riley, so she could get back her personality.
With the goal achieved, we went to sleep and rest for the new day coming.
For more information and photos follow our social networks: website, facebook, twitter,  instagram and all the photos of the term at Flickr.