Good morning Rock 'n' Rollers!
Yesterday was an exciting day for all the students in Vallclara!
After some interesting English classes, during lunch time they received the visit of Danny and Sandy from the movie Grease, who invited them to their Rock 'n' Roll party and dance contest at night. All of them started looking for someone to dance with in the dance contest. They were all very happy!
In the afternoon, we went to the pool to participate in a swimming competition. All the students swam from one side of the swimming pool to the other side as fast as possible. All the teams did their best to be the fastest, but only one team can be the best… the Bears!! Congratulations!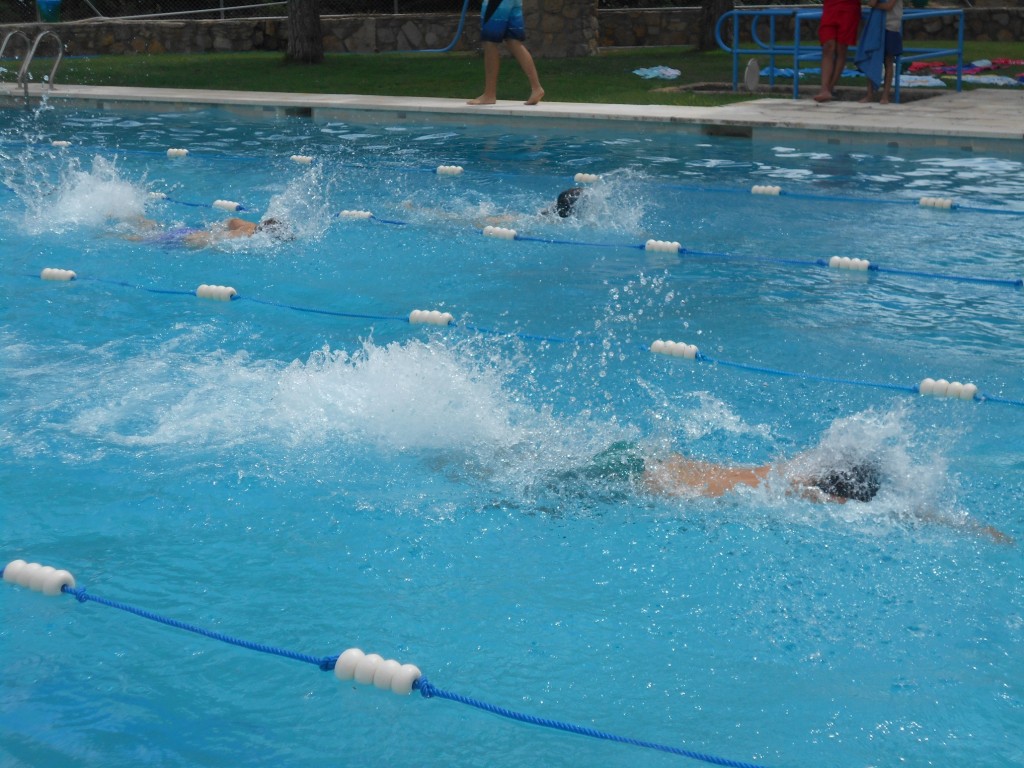 After the Olympics, we dressed up in our best rock 'n' roll suits and we had dinner in the garden. We could see performances from the T-Birds and the Pink Ladies while eating a delicious hamburger. Then, the most expected time of the night arrived: the dance contest! All the couples placed in the center of the dance floor and gave their best dancing the best rock 'n roll songs!
Finally, the judges chose the winners of the night:
Manuela and Ana won the best dancing couple in the senior category.
Olatz and Ivet won the best dancing couple in the senior category.
Carla and Biel won the best dressed of the night.
Congratulations to everyone! Even the not winning couples did it really well!
After such a great and tiring party, we went directly to sleep.
For more information and photos follow our social networks: website, facebook, twitter,  instagram and all the photos of the term at Flickr.