Good morning!
The term has come to an end and yesterday we started the farewells.
We woke up with an English Breakfast prepared. Rosa and the rest of the cookers prepared some eggs, bacon, baked beans and mini-sausages. Everything was delicious and we enjoyed the meal very much!
During the morning, the students went to class as usual. They reviewed the week's lessons to study for the afternoon's exam. After having lunch, they did the exam, which went pretty well. They went out of the classes really happy and excited to see the results of these three weeks. Then, we had some time to start packing the suitcases and tidying the bedrooms.
During the afternoon, we went for the last time to Vallclara's swimming pool and played the last Olympic games. They really wanted to see the final classification. Also, they could do some hearts with love-notes for other students, for the monitors and directive team and for the cookers too. Everyone's enveloppe was full of love-notes!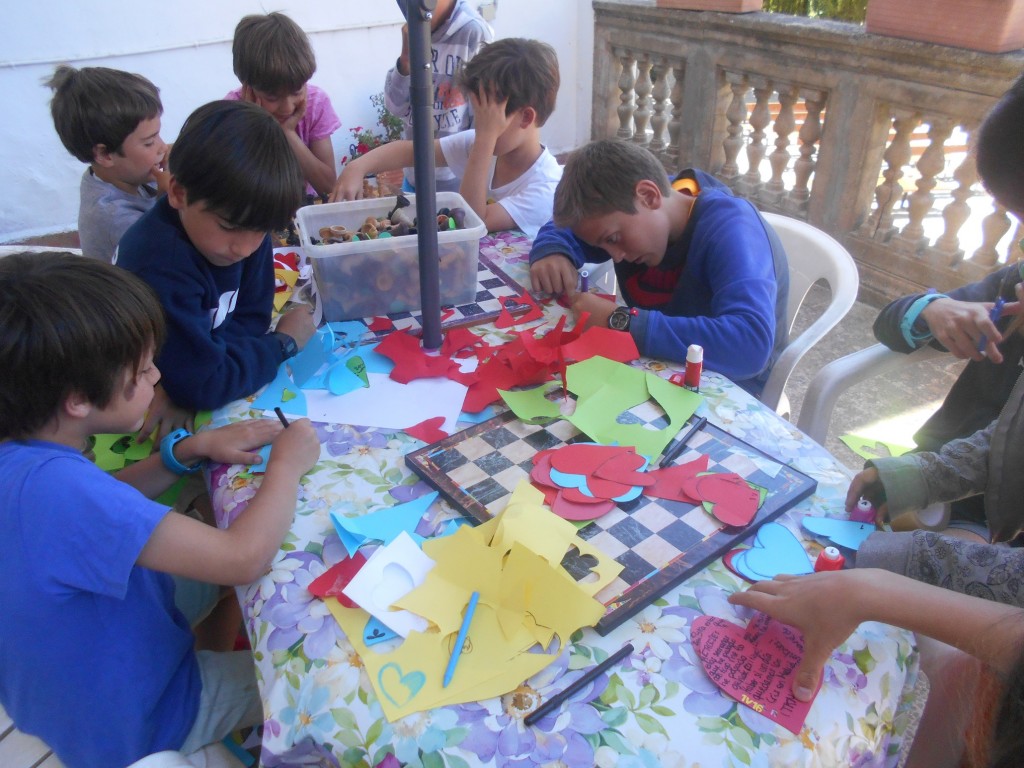 At night, we reunited at the tennis court to  watch the term's photos and a video that the monitors made for the students. The teachers also said how good was the term and, finally, Pau gave a farewell to the term. Afterwards, we had to say goodbye to each other. It was a little bit sad, because we won't see each other until next year.
All the students went to their bedrooms to spent the last night with their roommates.
The memories created during the term will remain forever inside each one's heart. We are really looking forward to see Vallclara's family next summer!
WE ARE FAMILY!
For more information and photos follow our social networks: website, facebook, twitter,  instagram and all the photos of the term at Flickr.