Good morning mums and dads!
Yesterday we had a very special and the most typical party of English Summer camp – Rock&Roll party. It was fundamentally based on the film «Grease», which starts Sandy and Danny Zuko, who were played by our monitors Esteve and Sandra.
As soon as we have finished our american dinner with hamburgers, hot-dogs and fried potatoes, the most spectacular part of the party began.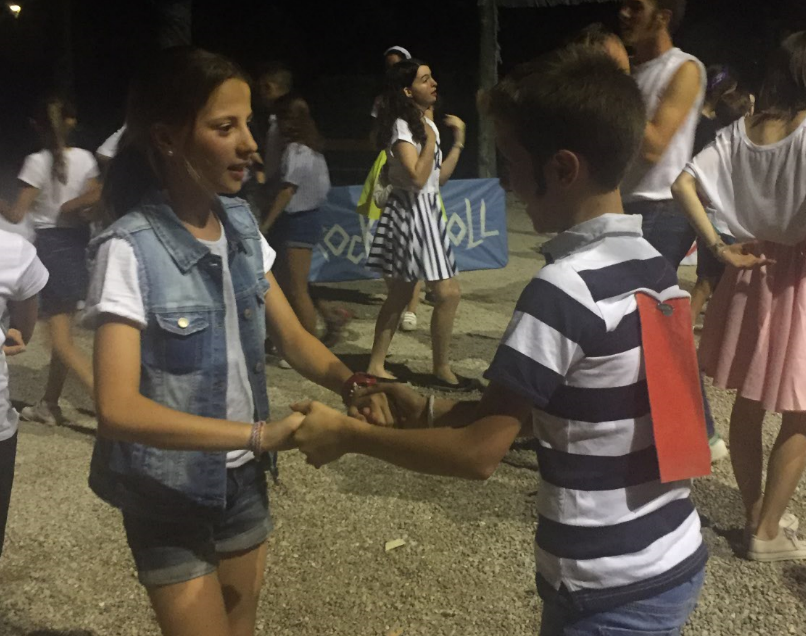 Monitors and teachers danced some key songs from the movie, and then, the children started participating more actively in the party: we had a dancing in pairs contest, a caracterization contest and three more activities spreaded around the house (mini golf, inflatables and bowling).
The winners of the dance contest in the category Junior were….Alejandro Martinez & Anna Roig, and in the category Senior, Biel Urpina & Judit Bofill. Congratulations!!! You danced like professionals and look like genuine Pink Ladies and T-Birds!
Aslo we gave the best dressed title to Max Munne & Meritxell Guiu, Eugenia Garolera & Xavier I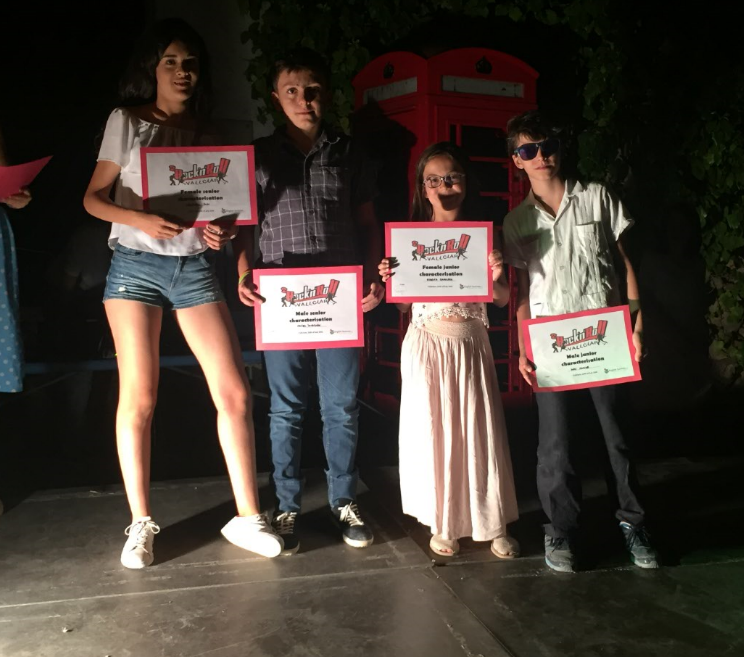 This morning was unusual for the most of the kids, because first time in their lives not monitors but video camera woke them up. And this is because today is the Foto&Video day!
After the breakfast children went to the English classes, and, during the break, we all went to take the group photo of the term and the one with each monitor's group.
At 16:00 we are going to the swimming pool to refresh ourselves and enjoy the wonderful weather. During the clubs we will do special hand craft for today's party Polinesia – flower necklace! So we have a lot of expectation about tonight.
All the details tomorrow!
Don't forget to watch all the photos of your kids at the clients page.