Good morning !
Yesterday, the town of Vallclara turned into Vallclarua, a maohi village. The campus itself became a polynesian community. With the help of the students and two anthropologists, the inhabitants of the village solved a problem with a Bussiness Man , who wanted two burn it all to create a resort.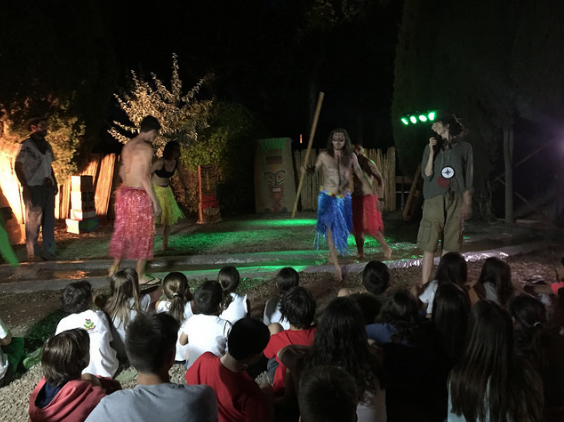 We had dinner outside of the house. After that, divided by Olympic Teams, the children went through different try-outs involving dancing (they were teached how to dance de »Hoola» and the »Haka») and lots of cooperative activities. The atmosphere created by the river, the torches, and the town itself let us enjoy the evening and have lots of fun!
Today, we didn't have froggygames. Instead of that, we declared that Friday 22th was Pijama Breakfast day! After the breakfast, the children have gone to class and the monitors and MP' s are already preparing the next party, Camden Town! In the afternoon, we will go to the pool, do some rotations of clubs and have some sports to be played.
We are having lots of fun and really enjoying the camp!
See you tomorrow!