Hi mums and dads!
Yesterday, in our morning classes, the students revised everything they needed to know to prepare them for their exams in the afternoon. After sweating from all of the hard work during the exam, we went straight to the pool to cool down and enjoyed our well-deserved free time at English Summer.
During the afternoon we continued with our daily routine, where today the theme of the clubs activity was 'Get active'. We played some fun big games like mega Jenga and giant Mikado, and the groups tried to walk the slack line by working together.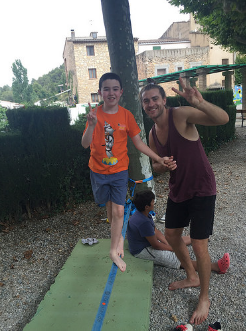 Right before the dinner, a heavy summer storm came over Vallclara, so we had to put on our coats and run through the rain to arrive at the dinner table without getting too soaked. But the storm didn't spoil the fun, we travelled down to our very own English party, where all the groups performed their team dance while the others joined them in a dance battle. It was a great day with lots of fun!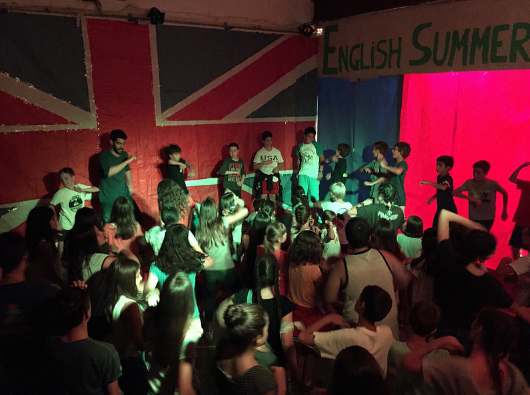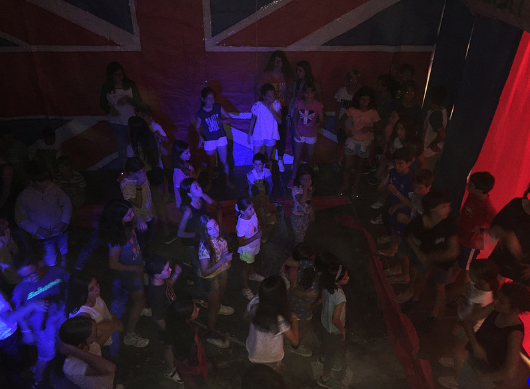 For more information and photos follow our social networks: website, facebook, twitter, instagram and all the photos of the term at Flickr.