Good morning mums and dads!
Yesterday we started again our English classes after a very intense weekend!!! In class three the level rises so our students will have to work harder!!!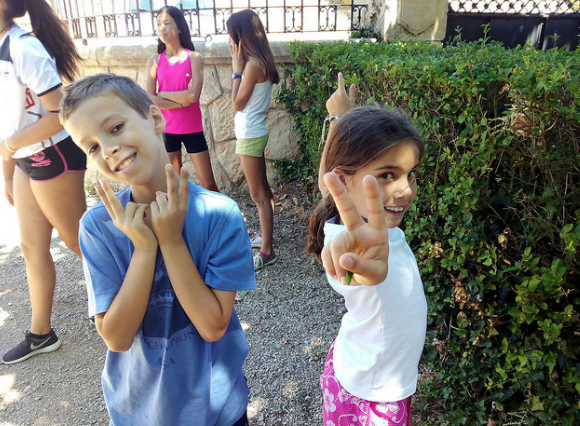 Our camp was invaded by the power of music!! During the afternoon we didn't do any Olympics games nor usual clubs. Instead, all the students prepared a big combined show building and decorating their own instruments and rehearsing musical actuations.
Percussion, body expression, singing, guitar club, and individual actuations conquered the hearts of both students and staff.
Everybody enjoys the music party!!! It was so great…
We are having lots of fun and really enjoying the English Summer camp!
See you tomorrow!
For more information and photos follow our social networks: website, facebook, twitter, instagram and all the photos of the term at Flickr.