¡Buenos días papás y mamás!
El final de la primera semana se acerca y algunos alumnos se irán el domingo… Es muy triste oírles decir que les gustaría quedarse más semanas así que tendrán que sacar el máximo partido a estos últimos días.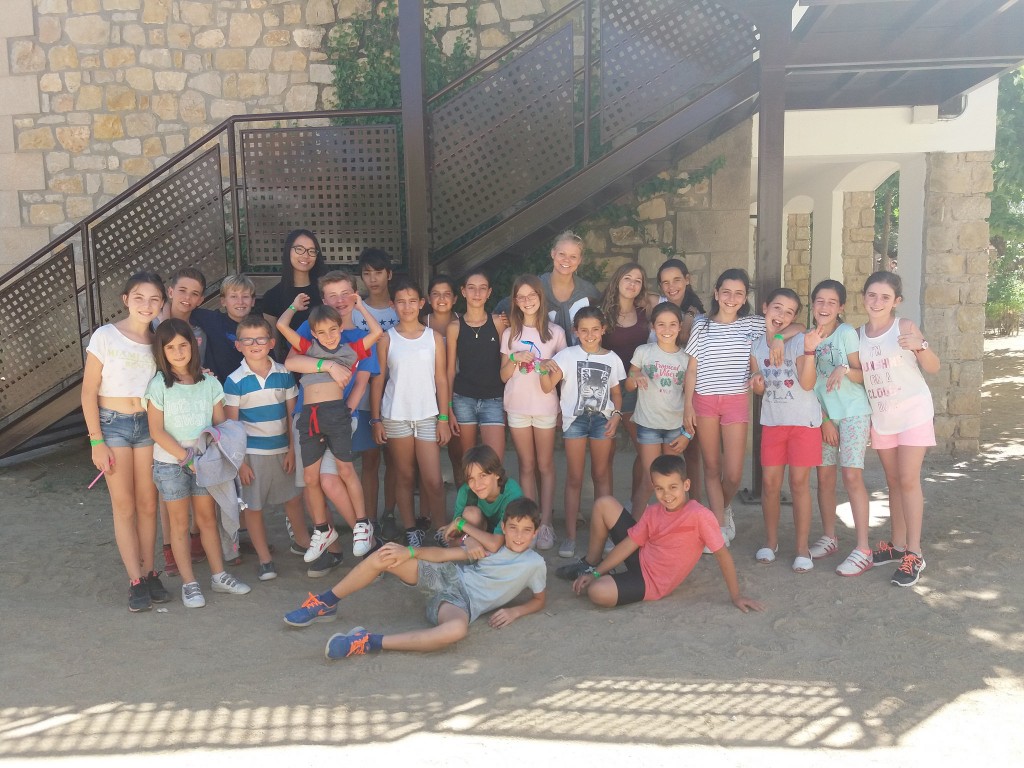 El día empezó con Froggy games y clase por la mañana, por la tarde los chicos rotaron por los clubs y jugaron algunos del los últimos partidos de la competición de los Olympics. Como siempre, también fuimos a la piscina aunque el día no fue muy soleado…
Por la noche celebramos la ceremonia de graduación donde algunos alumnos fueron premiados con cintas al rey y reina del baile, a los más deportistas, a los más graciosos, a los más trabajadores y, más importante, al rey y reina de la promoción. Además, disfrutamos de la actuación de nuestro monitor Pol y el alumno Paul, que tocaron a duo la canción Four, five seconds de Rihana, ¡nos gustó muchísimo!
Recordad que vamos a ir colgando información del turno en el blog y las fotos en Flickr. Podéis seguirnos también en Facebook, Twitter e Instagram.
Good morning parents!
The end of the first week is coming and some of our kids will already leave on Sunday… It's very sad to hear them say they would like to stay for some weeks more, so we are going to make the most of these last days.
The day begun with Froggy games and English classes in the morning, in the afternoon kids did their clubs and played some of the last rotations of the Olympic competition. Of course, we also went to the pool eventhough it wasn't a very sunny day…
At night, we celebrated the graduation ceremony where some kids were awarded with a sash for the Dancing King and Queen, the Most Sportive, the Funniest, Most Hardworking and, most important, the King and Queen of the prom. We also enjoyed a performance by our student Paul who sang Four, five seconds by Rihanna, whilst monitor Pol accompanied him playing the guitar, which was amazing!
Remember that we will be posting more information about the term in the blog and you can see updated pictures in our Flickr. You can also follow us on Facebook, Twitter and Instagram.
See you tomorrow!