Good morning parents!
Yesterday, Thursday 6th of July, the day begun in a very special way, we didn't have froggy games in the morning, but we had an outdoor breakfast. Kids and their monitors went to different places of the house like the ping-pong tables, the picnic tables, the garden and more where we had a delicious breakfast with croisants and juices outside the dining room, a very cool way to change a little the routine!
The day carried on as usual with classes in the morning and pool, clubs and Olympic games in the afternoon. The last rounds of the Olympics are always determinate to know which team will win…!
In the evening we had a very fun and active night party, find the flag! The party consisted in a game where two teams, the sheriffs and the bandits compete to find the other's team flag, which was hidden in the house. Moreover, when two kids of different teams bumped one into the other they had to play the macaroon game and the winner could continue looking for the flag whereas the one who lost had to go back to his camp and start the search again.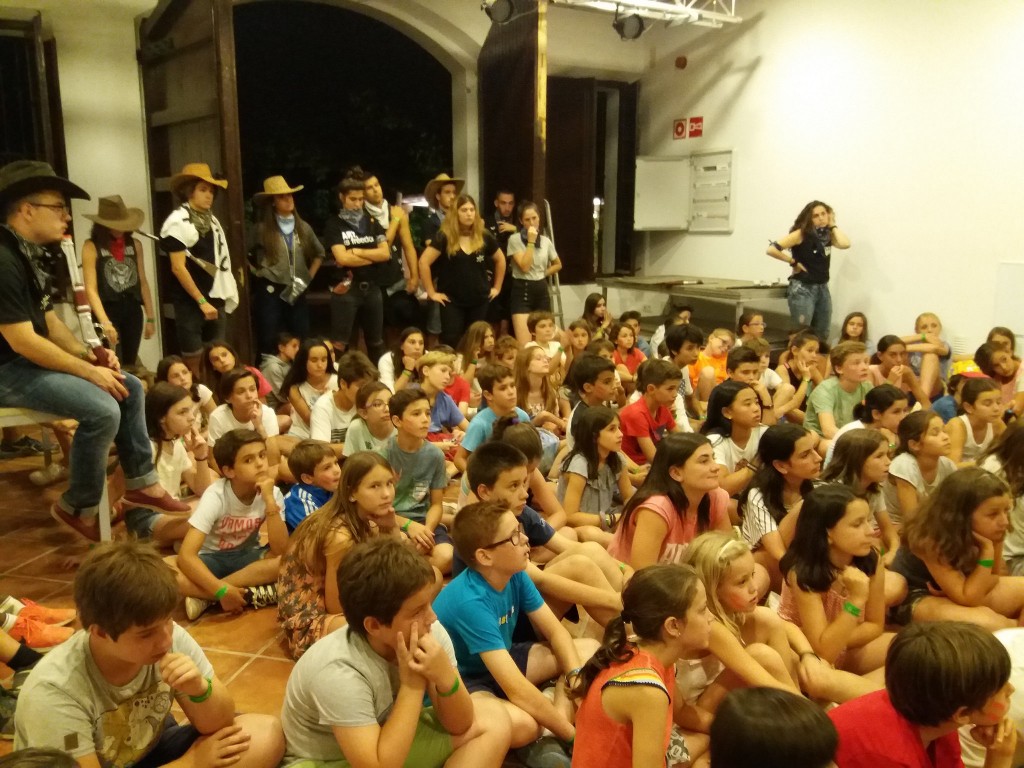 Remember that we will be posting more information about the term in the blog and you can see updated pictures in our Flickr. You can also follow us on Facebook, Twitter and Instagram.
See you tomorrow!