Good morning parents!
Yesterday in Vallclara we had one of the most sportive days in our camp! The day begun with some classes in the morning as usual, but we had a very special surprise for the kids during the swimming pool time… a swimming competition! Kids got together by teams and everyone had to swim as fast as they could from one side to another of the pool while monitors and MPs timed them. All students did it so well and some of them even surprised everyone as they could swim really fast!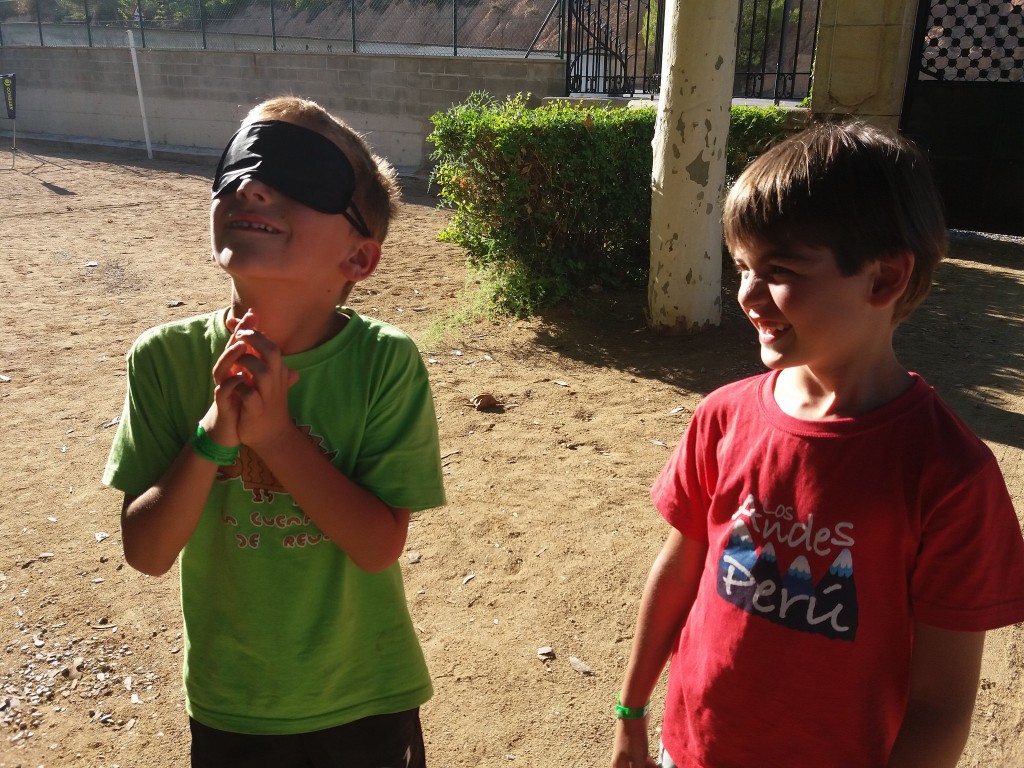 At night, the surprise party was planned and it ended up being a TV show party! Kids got a team with which they had to complete famous TV programmes challenges sush as ninja warrior, password, Kahoot and much more! In the Kahoot challenge all students were inside the theatre and had a mobile phone or a tablet, geography questions were shown with the projector and kids used the electronic devices to answer the questions as fast as they could, a great way to integrate our modern devices with a fun game!
After so many activities we went to bed very tired in order to recharge our batteries for the next day!
Remember that we will be posting more information about the term in the blog and you can see updated pictures in our Flickr. You can also follow us on Facebook, Twitter and Instagram.
See you tomorrow!