Dear parents,
On their first day in Vallclara, the students woke up at 8 o'clock and started the day with some physical exercise: the Froggy Games. Once we had played some games and yoga, we went to the dining room to have a delicious breakfast of cereals, bread, muffins, …
At 10 o'clock the students were organised into the classes depending on the level demostrated in the exam on the previous day. After one hour and a half of class, the students had a break where they could buy crisps, fizzy drinks or ice cream using the cutting edge technology of the new English Summer bracelets! The students finished the morning with some more English classes.
Rosa, our cook, prepared a tasty lunch which consisted of a first course, a choice chickpea salad or soup, and a second course of meat. At 3 o'clock the students discovered which Olympics team they are in and prepared the anthem with their teacher's help. The Olympics is a competition where the students are placed in teams and play against each other, competing to be the best team of the term.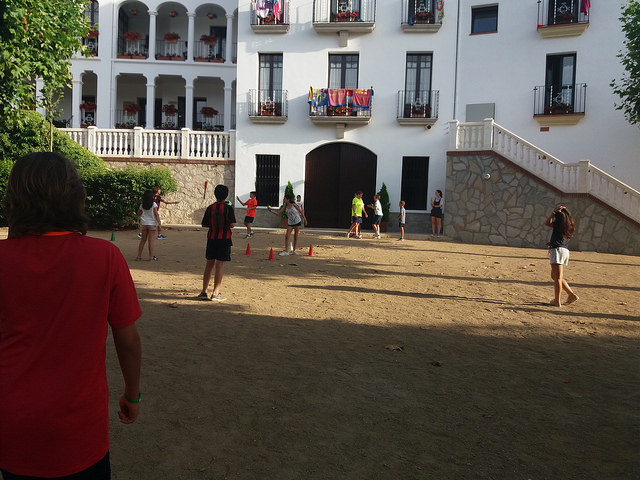 Following this, we went to the village swimming pool before coming back to the house for a snack and to meet the Olympic team again. Each team is made up of students of all ages and is coached by a monitor. In English Summer we have 8 teams: Bears, Bees, Dolphins, Eagles, Foxes, Geese, Turtles and Snakes. That's why everyday four matches of four different sports face the teams in pairs.
The evening's party was the Athletics' night; a competition among teams that demostrated their abilities in four different games. Furthermore, all the teams had to dance to different songs in order to win dance points. After the Olympics had begun, the only thing that needs to be said is: Good luck!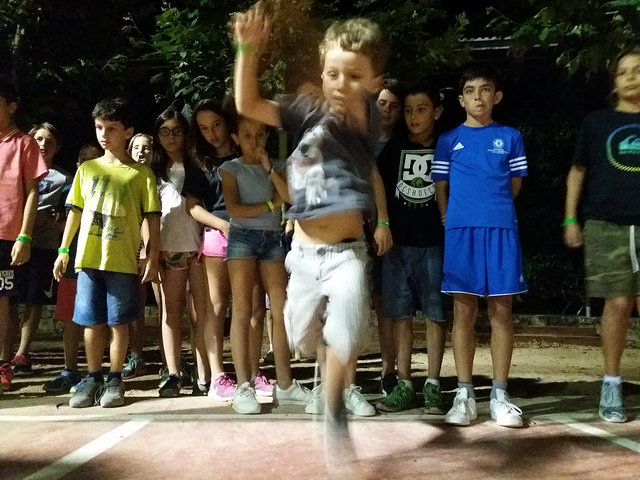 We went to bed after an exhausting day, excited for the next one. Good night!