Good morning,
And welcome to another amazing day in Vallclara. We woke up later than usual because there weren't Froggy Games. Instead, there was breakfast by teams. The teams got into the dining room and enjoy a special breakfast with their team companions. Right after that all the students went to brush their teeth and prepare for the English classes.
 As always, English classes start at 10 o'clock and last until lunch time with a small break in between. In this break the students can play the World Championship, do the English Challenge and buy in the bar. Today's lunch was boiled vegetables with mayonnaise and meatballs. We ate by monitor group and went out for some free time before the last English class. The last English class is about games in English and encourages the students to use English in their everyday activities.
Afterwards, the students went to their rooms to put on their bathing suit. The swimming pool is one of the most liked moments of the day. The students played inside the pool or outside. There are many ways to have fun in there!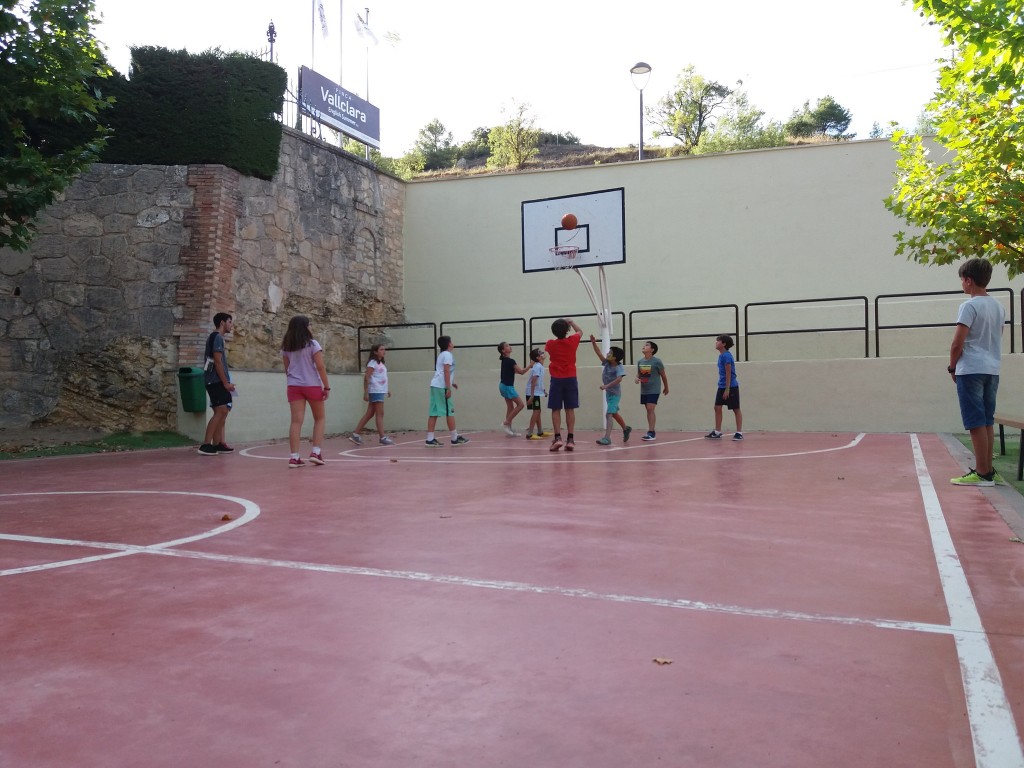 Once we were at the house again, we got changed and had a snack in order to get energy to compete in the Olympics. Nevertheless, before the Olympics we had Clubs. In the music club, we are practising the song «I love Vallclara» with three different voices and we had so much fun!
After another Olympics rotation the students went to have a shower and prepared for tonight's party: Cluedo. The party consisted of grouping each team and solving different enigmas in order to find a the king's crown that was missing. Each enigma gave the clue of a place in the house where the group found an envelope where there were a suspect, a place and a tool. While they were finding the different envelopes the students had to discard the suspects, places and tools and find the ones missing that were the ones in charge of the theft. Finally, the dolphins found the suspect, the place and the tool and they could recover the crown. As the king was really happy, he decided that the next day the children wouldn't have Froggy Games and would sleep a little bit more.
Another exciting day in Vallclara!
Good night.
Don't forget to follow us on Facebook, Instagram and Twitter! You will find all the photos available in the customer area.