Good morning!
Yesterday was a poweful day. The students started their morning having a reverse breakfast which means that all the clothes they were wearing were in an unusual location that made all of us fell about laughing.
After the first class, we had a break where we learnt about the English Challenge. Alongside the Olympics competition, the teams compete by doing different English written activities in their free time. The daily sheets have to be completed before lunch! In addition to this, each student had to decide if they wanted to be in the mexicans team or in the cowboys team. These two teams played an important role in the night's party.
After classes, we ate lunch and completed the final English activity of the day. This class is the most fun and consists of playing games, making up songs and learning new activities all in English!
During the afternoon, the students went to the swimming pool where they can play cards, jump in the pool and refresh a little. When we returned to the house, we ate a delicious snack and we start the clubs. Yesterday they were about dancing and preparing all the dances for the night.
Then, we put on our trainers ready to compete in the Olympics. The competition is getting harder day after day and the teams are doing their best to win as many matches as possible. World Championship competition has also started and all the students are competing individually to be the best in their sport and win more points for their team.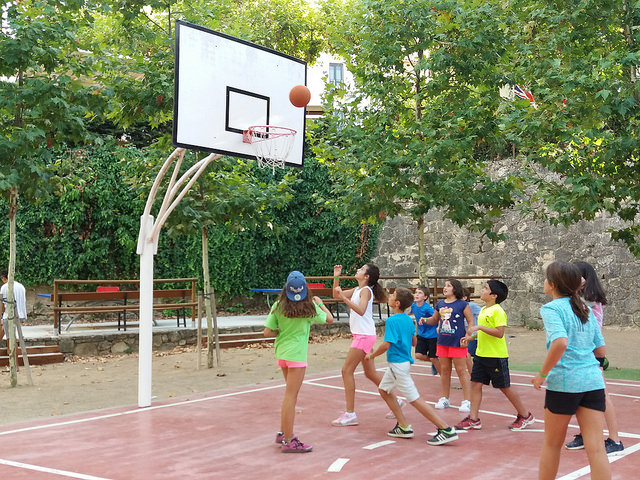 Once the Olympics finished, the students showered and dressed up in their mexicains and cowboys clothes for our Dance Marathon party! The children were divided according to their clothing and to some sings that the monitors had made before with cardboards such us cactus, mexican hats, sheriff badges…  We met in the theatre to see if  mexicans or cowboys would win the dance competition. Everyone of our students joined in the dancing and the monitors created some excellent choreography that the children reproduced wonderfully.
We had so much fun dancing in the competition! Nevertheless, we agreed that even if we are in different teams or from different countries we are all special and important in this world. At the end we decided that all were winners.
Remember that we upload all the photos in the costumer area. You can also follow us on Facebook, Twitter and Instagram.