Good morning!
Saturday 19th of August was the day of PortAventura and the students didn't have English lessons!
We woke up at half past seven and had a quick breakfast before going back to the room to pack everything. Some students choose not to go to PortAventura or Costa Caribe, perhaps because they had been before, they stayed in the house and played games with the monitors. These students woke up at half past eight.
When we arrived at the Park we took the entrance photo and we entered ready to start a great day!
The students spent their day going on the different rides. As it was very warm, they refreshed themselves in rides like Silver River or Tutuki Splash. The bravest students went on the most thrilling rides like Shambhala or Dragon Khan.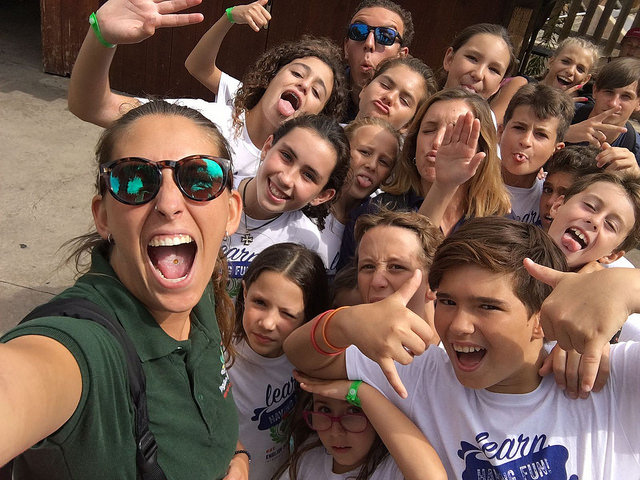 At home, the children went to the pool where they played games and refreshed a little. Afterwards, they ate lunch and watched a film in the theatre with pillows and blankets. In the afternoon, while waiting for the PortAventura and Costa Caribe students, they played many games with our monitors, directors and MP's and had so much fun together.
At 8 p.m., two buses arrived and the Vallclara students were all back together. At night, we had a very special dinner: Barbecue! We ate ribs, frankfurt, cooked potatoes and more.
After the dinner, we danced some of the songs of the term and hugged and kissed each other because it was time to say goodbye. There were mixed feelings that night: sadness because some of us were leaving and happiness for the fun and laughs that we shared together.
Good night Vallclara!