¡Bienvenidos a todos un año más a nuestros campamentos de inglés en Vallclara!
Después de un largo año esperando, ya estamos todos aquí preparados para hacer de este verano una experiencia inolvidable.
Ayer, domingo 24 de junio, recibimos 35 niños y niñas que llegaron a la tradicional, pero renovada casa de Vallclara. Los niños y sus padres fueron llegando a partir de las 16h, conocieron a sus monitores y las habitaciones en las que estarán instalados durante este primer turno.
Una vez se fueron los padres, los niños realizaron un examen de inglés para que la directora de inglés les asignara una clase acorde a su nivel, siempre pensando en que el alumno pueda mejorar el idioma, ya que el inglés es indispensable en este campamento de verano. All in English!
Acabado el examen, los niños y niñas realizaron diferentes juegos con sus monitores correspondientes con los que pudieron conocer a sus compañeros y compañeras de este turno.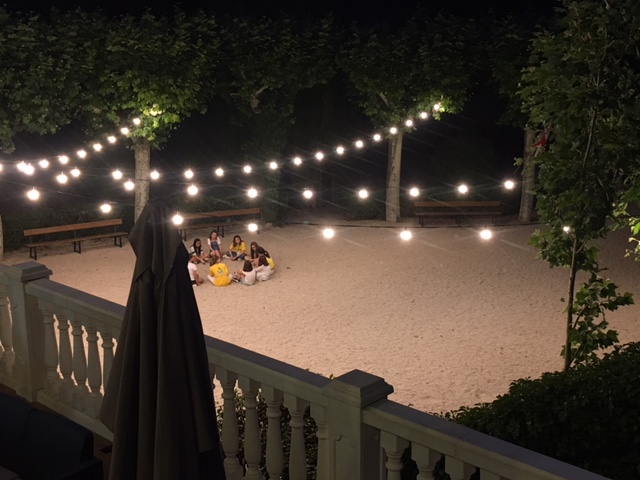 Les explicamos los diferentes duties que tendrán durante el campamento, se tratan de pequeñas tareas que les dan responsabilidad a los alumnos para que ellos también ayuden a que el turno funcione de la mejor manera!
Para finalizar, tomamos una deliciosa cena, tras esto, los alumnos se reunieron en el teatro donde conocieron a toda la Froggy Family y bailaron con todos ellos bailes tradicionales del campamento, además de bailar el nuevo baile de este año.  Una vez terminadas las actividades de por la noche, se dirigieron a las habitaciones para dormir bastante cansados tras un día lleno de diversión.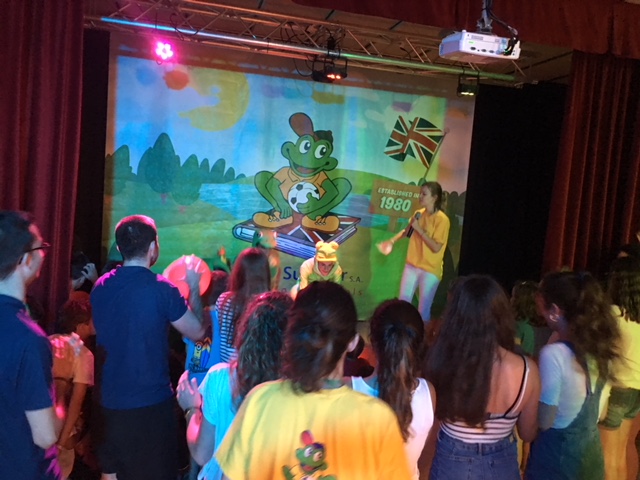 Recordad que cada día pondremos nueva información sobre el turno en nuestro blog y podréis ver las fotos en el Área de  Clientes. Además, podéis seguirnos en Facebook, Twitter and Instagram.
Welcome everyone to another year in our English Camps in Vallclara!
——–
After a long year, we are ready to make this Summer an unforgettable experience.
Yesterday, Sunday 24th June, we welcomed 35 kids who arrived at the traditional, but renewed, Vallclara house of the English Summer Camps. The kids and their parents arrived from 4:00 p.m., They met their monitors and room where they will be staying during this term.
Once all the parents had left, the kids went to the classes to do their English level test, after which our Director of Studies assigned them to a class according to their levels, always encouraging the students to do their best and improve the most, because English is essential in our Summer Camps. All in English!
When the exam was over, all kids played different games with their respective monitors, they were able to know their mates of this term.
We explained the different duties that they have during the camp, these are little tasks which give responsibility to students and also they help to make the term work in the best way!
After a delicious dinner, all the kids met in the Theatre and they met the Froggy Family and they danced some traditional dances that we have in our Summer Camps, in addition to dancing the new song of this year. When all the night activities had finished, kids went to bed tired after a fun-filled day.
Remember that we will be posting more information about the term in the blog and you can see updated pictures in client area. You can also follow us on Facebook, Twitter and Instagram.