Hi mums and dads!!!
Después de un largo día de inglés, clubs, deporte…Todos esperábamos ansiosos para ver qué nos deparaba la noche.  Sin embargo, los monitores nos mandaron a las habitaciones, ya que fingieron tener un problema técnico.
Desilusionados y con pocas ganas de irnos a dormir, llegamos a las habitaciones. Y cuando íbamos a entrar, ¡aparecieron dos piratas!
¡Los monitores nos estaban preparando una fiesta sorpresa!
Nos explicaron que estaban buscando el tesoro de Vallclara y que necesitaban nuestra ayuda para encontrarlo. Compartieron con nosotros unas pistas que habían encontrado previamente, y con ellas podríamos encontrar las partes del mapa que nos llevarían al tesoro.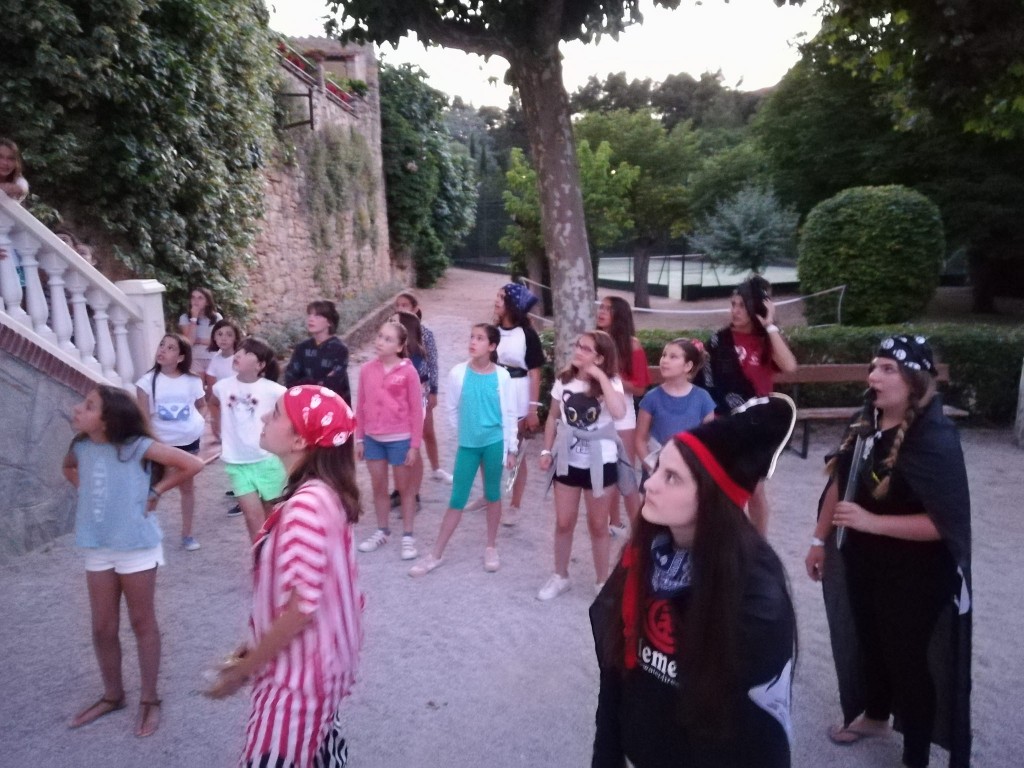 Tras buscar todos juntos las diferentes partes del mapa, ¡descubrimos que el cofre se encontraba en nuestra casa! ¡Habíamos encontrado el tesoro!
Abrimos el cofre y descubrimos nuestro premio… ¡la mañana siguiente tendríamos un desayuno al aire libre esperándonos! Lo celebramos todos juntos en la disco y disfrutamos mucho.
Mañana os contamos más
No dejéis de seguir el Blog para conocer todos los detalles sobre los campamentos de verano en Vallclara. Las fotos las podéis ver en el Área de Clientes. Además podéis escribirnos a efsvallclara@englishsummer.com o manteneros informados de todo en Facebook, Twitter e Instagram!
After a very long day, we were all waiting to see what kind of activity the monitors and MPs had prepared for us. Apparently, they were organising a surprise party. Sadly, they had to send us to our room because they had some sort of technical problem.
We were upset and didn't want to go to sleep, but when we arrived to our rooms, there were two pirates waiting for us! They explained that they were in search of Vallclara´s treasure, and they needed our help to find it. They shared with us different clues that they had discovered previously, and with the clues we could find the parts of a map that would take us to the treasure chest.
After we all put together the different parts of the map, we discovered that the chest was in the English Summer house! We had found the treasure!
We opened the chest which revealed our prize…we would have a special breakfast outdoors the next day! We celebrated our achievement in the disco and had lots of fun.
We will be posting more information about the term on the Blog and you can see updated pictures in the Clients Area.  You can also follow us on Facebook, Twitter and Instagram.
Tomorrow more!